Last weekend saw the second of this year's hotly anticipated royal weddings. Princess Anne's daughter Zara Phillips married rugby star Mike Tindall in a private ceremony in Edinburgh. So you may ask now the nuptials are over where are the newly married couple starting their married life together? Mauritius, the Maldives, the Caribbean? No they are actually starting it at home and rather than taking anytime off the lovebirds will both be working!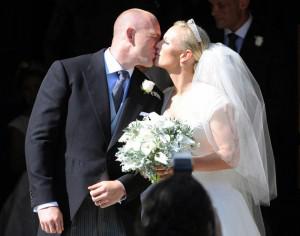 The couple are so busy with their respective sporting careers that they have had to place their honeymoon plans on hold. Mike will be playing rugby for England this weekend, whilst Zara will be competing at the Festival of Britain at her family home in Gatcombe Park, meaning that they will be unlikely to be able to take a honeymoon for at least 3 months.
Whilst this may seem strange for many of us (going away after you're just wed is a part of the whole experience surely?) many modern couple are now opting for this sort of arrangement and postponing their honeymoons sometimes for several months. There are some notable figures leading the way!
Zara's cousin opted for a similar arrangement when he married Kate Middleton back in April. Kate and Wills returned home to Anglesey following their wedding rather than setting off on holiday. This was probably to allow the couple a little privacy given the the media attention at the time was unbelievable. The new Duke and Duchess of Cambridge could then escape the country unnoticed to the Seychelles. Whilst they only departed a mere 11 days after the wedding and not the 3 months Zara and Mike will have to wait it was certainly a break with royal tradition.
Actress Reece Witherspoon who tied the knot back in March also waited couple of months until June before setting off on her honeymoon with new husband Jim Toth. They did go away following their wedding but took Reece's two children with them on a family trip – hardly a romantic trip for two?  It doesn't seem as though the family trip dampened their newlywed ardour however, when the two were spotted looking deep into each other's eyes and romantically feeding each other on the Amalfi coast in Italy. It was merely postponed.
Another Hollywood couple Harrison Ford and Calista Flockhart went straight back to work just like Zara and Mike. After getting married outside Santa Fe Calista very kindly agreed to forgo a honeymoon so that Harrison could return to the set of 'Cowboys and Aliens' to resume filming! Apparently they kept their wedding so quiet that most people on the set didn't even know that the two were due to get wed.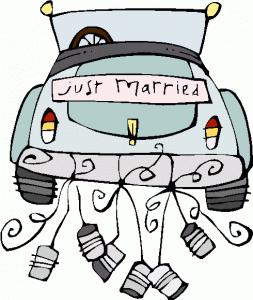 So with Hollywood and traditional royalty setting the tone does this signal the end of waving off the happy couple with their just married tin cans rattling along behind their car? I'm not convinced as for many the honeymoon still represents the perfect ending to their big day. The honeymoon is as much a part of a wedding as the dress, the cake and the flowers. It's a great way to unwind and enjoy each other's company after the hustle and bustle of planning your big day. Indeed many newly married couples need a break after their wedding.
Zara, seems to agree despite pointing out that she is a modern royal bride and doesn't need to take a traditional route. She apparently described her wedding as amazing and confessed that she was disappointed that that the two were unable to go on a honeymoon. She was quoted as saying "We're kind of missing the quiet period where we can catch up and have some sleep." Rather than signalling the end I think it demonstrates that modern couples sometimes have to adapt and accommodate their honeymoon to their busy lifestyles. I believe that everyone is different and the only thing you should ensure when deciding when to take your honeymoon is that ti will be magical, special and perfect for you!
What do you think? Are honeymoons changing?