Last Updated on by Jeremy
Disclaimer: Living the Dream uses demographic data, email opt-ins, display advertising, and affiliate links to operate this site. Please review our Terms and Conditions for more information. Listed prices and attraction details may have changed since our visit and initial publication.
In the past, I've written reviews of travel conferences and networking events like TBEX, Travelcon, NATJA, and IMM - a few of which I've had in regular rotation for a while. As it has been my goal to broaden my networking horizons, I'm starting to attend more conferences/events beyond these as well.
One of my recent additions was MATPRA (the Mid-Atlantic Tourism Public Relations Alliance) Media Marketplace. MATPRA is a consortium of tourist boards from the mid-Atlantic, namely within Delaware, Maryland, Pennsylvania, Virginia, Washington DC, and West Virginia, that comes together for a networking opportunity (the Media Marketplace) for writers and CVBs to meet and discuss publication opportunities.
So, is this one worth it? My short answer is yes. But my long answer would be with a caveat that it depends on where you are coming from and what you want to get out of it.
*Note: Unlike other event reviews, I forgot to take photos at the Marketplace proper (I was too busy networking, whoops). Instead, photos of this one come from the FAM experiences that coincide with MATPRA Media Marketplace.
MATPRA Media Marketplace is Truly a Fun Event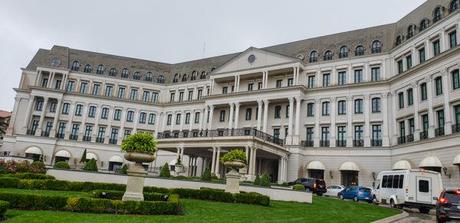 MATPRA Media Marketplace is a three-day event that takes place in a host destination that varies each year between one of the member organizations. While the destination generally rotates between all states over the course of several years, the only thing that can be guaranteed is that each year will have a new host city from one city/destination within the region.
In 2018 the host destination was the Laurel Highlands in southwest Pennsylvania (at the acclaimed resort Nemacolin), and in 2019 the host was Richmond, Virginia (in the Short Pump area specifically).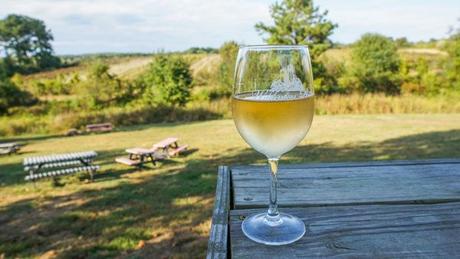 The structure of MATPRA Media Marketplace is pretty simple. The first day consists of an opening night reception, the second day includes morning networking (no appointments) with afternoon tours and an evening dinner at a local restaurant, and the final day includes morning tours with a lunch in the afternoon before departure.
Writers are also able to apply for a multi-day pre or post-MATPRA FAM trip in order to explore other regions nearby. For example, in 2019 when Richmond hosted the marketplace, I was able to add on a few days on a tour in Fredericksburg a few miles away while other writers visited cities elsewhere in Virginia and beyond.
Ignoring the pre or post-MATPRA FAMs for writers (which are always a great time), the structure of the Marketplace is all about networking. While the official open networking session lasts just about four hours, which is hardly enough time to say hello to everyone (you need to attend two or three times to do that), there are three unique things about MATPRA that I love.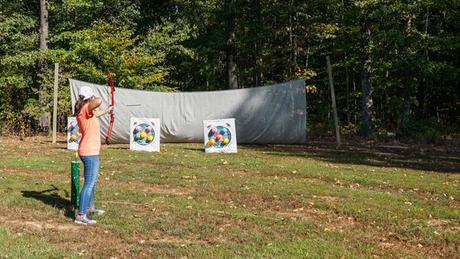 The first is that the destinations and their representatives are more or less the same from every year. This means more facetime, more networking, and building better working relationships with each MATPRA Media Marketplace that you attend. The conversation becomes less about selling yourself/site and more "hey when are you coming to visit?!"- something I always appreciate.
The second is that destinations join writers on the daily FAMs and dinners during the event. This allows for more robust conversations with destinations and forming critical relationships in order to schedule visits for articles. I made my "when are you coming to visit" comment as a joke at the included dinner, and within moments a destination representative said "hey yeah when are you coming to visit?!" just like that.
But I also formed great relationships with CVBs while shooting clay pigeons at Nemacolin, white water rafting in Ohiopyle, and hiking at a state park in Virginia. Most conferences don't come close to this level of networking!
The final one is that the CVBs and DMO members of MATPRA pay for writers to attend. As such, your hotel, food, and experiences are covered if are accepted to the marketplace. MATPRA will not pay your transportation costs to get to/from the conference, but once you are there most major expenses are covered. A great perk!
Put these points together and you get an event structure that is perfect for relationship building, and for that, I think it exceeds all other networking events I've been to by far.
MATPRA is Best for Regional Writers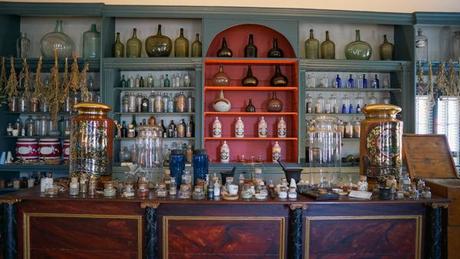 But as much as I love MATPRA, I have to elaborate more on my caveat noted at the start of this article, and the reason for that is simple. MATPRA Media Marketplace is best suited for regional writers who want to cover the mid-Atlantic or even a decently sized sub-region within it.
Part of MATPRA's goal is to get writers and CVBs/DMOs from the mid-Atlantic talking in order to schedule visits for future coverage. Those who are unable to act on this opportunity will miss out on the entire point of the Marketplace. As such, I personally think this favors those who live within or near the mid-Atlantic region to begin with, if only from an accessibility standpoint.
I would caution anyone wanting to apply for this event purely for the destination (like you may do with TBEX or Travelcon) as this one is as much about future opportunities within the mid-Atlantic region as it is about the host destination itself. There may be some exceptions to this statement (you are hyper-local to that state/region, for example, and want to attend as a one-off), but I would say this event favors those who are able to cover the larger region as a whole.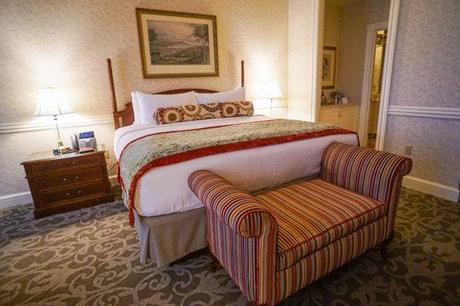 Finally, it is also worth noting that MATPRA is application based. All writers must apply to attend and, as the event becomes popular, more and more writers are starting to be turned down- even ones who have attended in the past. While I do not know many of the guidelines for how the MATPRA board measures applications, I suspect that your ability/interest in covering destinations in the mid-Atlantic goes a long way here.
It is the entire point of MATPRA Media Marketplace, after all.
Overall, MATPRA Media Marketplace is one of my favorite networking events of the year (although I am obviously biased since I live in the mid-Atlantic), and I look forward to attending this one many more times in the future- if I get accepted, at least!