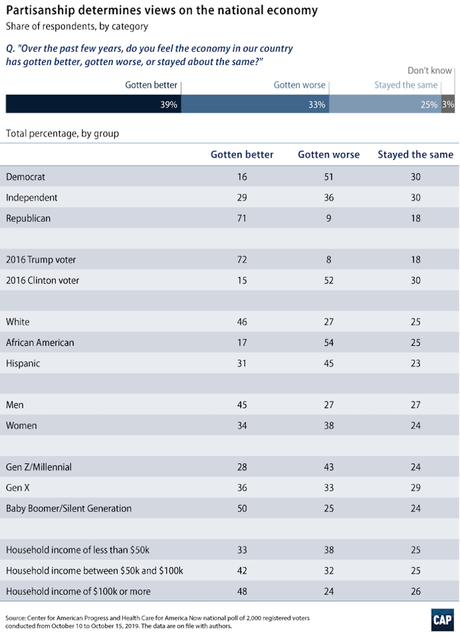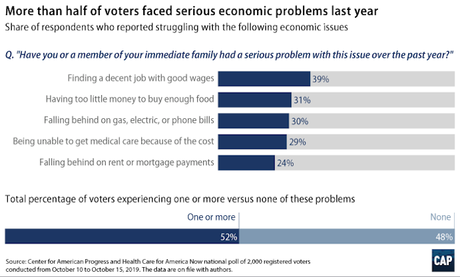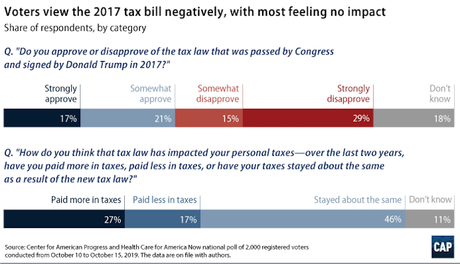 Donald Trump likes to brag about the economy, and take credit for it. is the economy as great as he claims? It is for the rich, but this poll (the Center for American Progress Poll done October 10th through 15th of a national sample of 2,000 registered voters) shows that is not true for all Americans.
Note that only 39% say the economy has improved under Trump, while 33% say it has gotten worse and 25% have seen no change. Even worse, 52% of Americans have faced a serious economic problem over the last year.
The Trump/Republican tax bill was supposed to help workers and the middle class, but it did not do that. Only 17% said they paid less in taxes, while 27% said they paid more. About 46% said they paid the same as before the tax bill.
The sad truth is that Trump's efforts have been great for the rich and corporations, but not helped most Americans. Too many Americans continue to struggle economically as their wages remain low (and continue to be chipped away by inflation).
The charts below, from the same survey, show some interesting views of the voters.