Yes!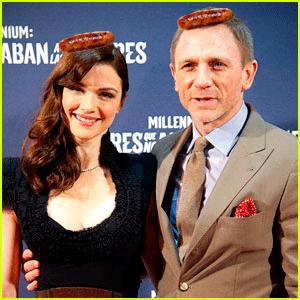 Here are the Top 10 Sausage Bond Movies
1. Dr Sausage
2. Gold Sausage
3. From Russia With Sausage
4. On Her Majesty's Secret Sausage
5. Live And Let Sausage
6. The Sausage Who Loved Me
7. A View To A Sausage
8. The Sausage Is Not Enough
9. Sausage Royale
10. The Quantum Of Sausage
No place for Skysausage, but here is the picture of Adele singing with a Sausage in Hand and on Head (we wring things dry here at GFB!)  - altogether now - "Isha Sshkyfoallll, when you tumballllllll, hic".