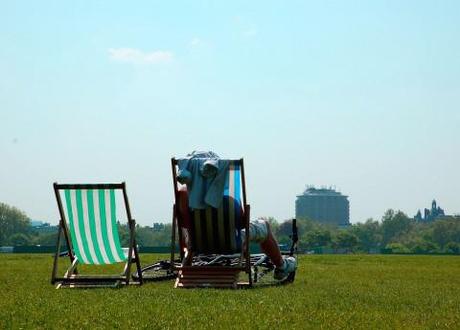 Will Britain have a summer this year?
The background
After weeks of torrential rain, flooding and lower-than-average temperatures, there is a glimpse of hope on the horizon: forecasters predicted the normal summer weather is set to return to the UK by the end of July.
The unseasonably wet weather was caused by the unusual position of the jet stream, sitting further south than normal. But according to the BBC, forecasters say this is due to shift northwards, bringing warmer and drier conditions.
Can it be true?
Don't celebrate too soon
Don't pack away the umbrellas and waterproofs just yet – Paul Simons pointed out in The Times (£) that wet weather is still highly likely, if not quite on the scale of previous week. "Unfortunately, the chances of a really hot spell of weather are also fairly remote because the ground is so wet it will cool off any heat from strong sunshine," said Simons. What the forecast really means is a typical British summer: "sunshine and showers, not too hot and not too cold."
As The Periscope Post reported, not all forecasters are convinced there are sunny day ahead. Piers Corbyn predicted heavy rain for the entire Olympic period and hail during the opening ceremony.
At least we have hope
The jet stream may yet "defy forecasters, remain stubbornly low, and fail in its duty, which is to fend off rain and cold and allow the UK to bask in the sunshine we all deserve", said an Independent editorial. But at least Britain now has the hope of a summer to come.
We still don't understand the causes
Nobody knows why the jet stream took up its unusual position, or whether this will happen again, pointed out Michael Hanlon in The Daily Mail. So what do we know? "Despite the confusion over how the individual seasons will pan out, there does seem to be a consensus that in a warmer world generally we will see more extremes," said Hanlon. If this is the case, the country needs to be better prepared in future: "We need to think about how we manage our rivers and invest as heavily in new drains and sewers as we do in supply pipes."