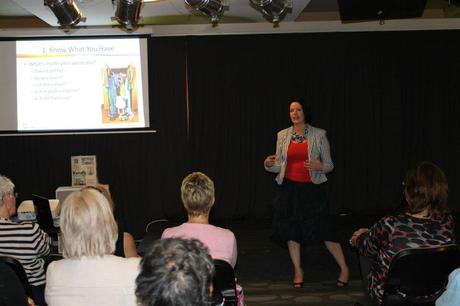 Imogen Lamport speaking at ReNew You
I'm really excited to invite all my Melbourne readers to the next ReNew You event that I'm speaking at on Wednesday 18th January at 7.30pm.
Have you thought about what you want to achieve this year?
Is becoming more healthy and increasing your vitality something that you'd like to achieve?
Well we can help you achieve this. After the roaring success of the first event last November (watch a short video testimonial from one of the attendees here)
I'm really excited to be inviting you to the second Renew You event – It's All About YOU!
Do you feel tired?
Do you lack energy?
Do you feel frumpy?
Do you want to have a healthier body and mind?Would you like to look and feel your best?
We want to help you. Women are run ragged and need time to recharge and re-energize. We have created an event to assist you in regaining your mojo to feel and look great every day.
If you're a woman who feels overwhelmed and that you're not first on your list anymore, come along and be inspired as we give you practical and easy tips to help:
• you improve your health
• find the most time effective tips for adding exercise to your day
• discover new ways to de-stress
• learn how to create a versatile wardrobe so that you look and feel more stylish and attractive every single day.
The speakers:
Simone Morley – Integrative Pharmacist & Natural Healthcare Practitioner
Imogen Lamport – Certified Image Consultant & Personal Stylist
Brigitta Thorburg – Personal Trainer
Karen Galbraith- Remedial Massage, Kinesiology, Aromatherapy and Reflexology
Event Details and bookings:
Date: Wednesday 18th January 2012
Time: 7.30pm – 9.30pm
$27 single, $45 double – so grab a friend and save!
Venue:
Syndal Baptist Church Activity Room
588 High Street Road
Glen Waverley, Australia
Find us on Facebook
Want to know more? Download the PDF and get all the details.