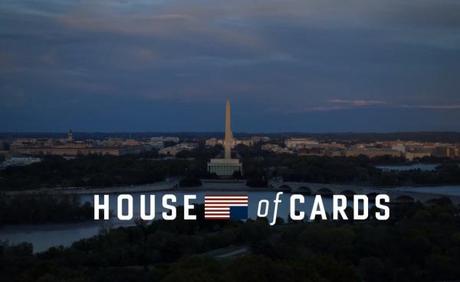 Last night, my wife and I curled up on the couch and watched the first two episodes—both directed by David Fincher of Se7en and Social Network fame—of Netflix's second original series, House of Cards, which debuted Friday night and was developed by independent production company Media Rights Capital. The episodes had quality acting, atmosphere aplenty, and political intrigue that was thicker than grandma's homemade slow-cooked chili. But with 11 episodes still to go in the 13-episode arc, I cannot provide a full review.
But what I can do, if I so desire, is watch the remaining 11 episodes on my couch (or anywhere else I can get an Internet connection, for that matter) in a half-day-long marathon tomorrow and provide a full series review by early next week.
This isn't a BBC series that ran last year making its US debut. No, it's all-new, all-original, and all-available on day one. All you need is an $8 per month streaming-only Netflix subscription and a device to watch it on. No overpriced cable subscription necessary. No broadcast TV with its 8 minutes of ads per half-hour. No waiting 3+ months to finish the series. You can choose your own pace—burn through it fast and furious, or stretch out the experience to your heart's content. That's a potentially game-changing model. Think about all the older TV shows your family and friends always nag you to finally watch, "Oh my God, that's the greatest show ever, you have to watch all 7 seasons." Then you either rent / buy the DVD box set or luckily find it on Netflix and burn through 4-5 episodes at once on a lazy Sunday and probably finish the entire series in few weeks. Netflix saw this trending behavior and seized an opportunity to differentiate itself from its entrenched seniors in broadcast and cable that abide by the 60-year-old tried and true serialized TV model.
Of course none of this would matter if Netflix couldn't secure big names to lend credibility to the effort. Kevin Spacey executive produces and also headlines a strong cast, which includes Robin Wright Penn (at her Lady Macbeth best), Kate Mara, and a host of character actors you've seen before but can't quite place the names of. As mentioned prior, Fincher directs two episodes and also produces and other directors include Joel Schumacher (90s Batman movies, A Time to Kill) and Allen Coulter (various episodes of Boardwalk Empire and Sex and the City). While Netflix's first original series, 2012′s Lilyhammer (which my wife and I enjoyed and found charming but at times amateurish) was modestly reviewed and watched, House of Cards has gotten strong early buzz and is loaded with Hollywood street cred and the kind of modern yet old-as-the-Crucifixion storyline that feels right at home in these times.
I don't imagine the broadcast networks or cable heavyweights are shaking in their boots just yet, but you better believe they are monitoring the show's—and Netflix's—success very closely. This might be ground-level stuff that may take years to become a meaningful trend, but with four more original shows coming in 2013 (Arrested Development, Hemlock Grove, Orange is the New Black, and Derek), Netflix is not banking on just one high profile show's success, it's putting the status quo on notice. If you asked me today whether I can 'cut the cord' and go cable TV-free, I'd say "tempting but not quite."
Ask me again in a year.