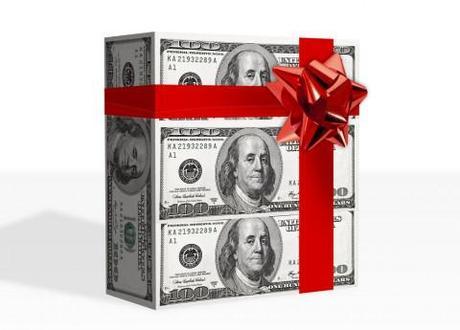 Facebook: On a spending spree? photo: Tax Credits
Facebook's acquisition of 'hipster' photo-sharing app Instagram has got the technorati speculating: what will the social media giant buy next? Betting house Paddy Power is offering odds on possible names on Facebook's hit-list, including check-in app Foursquare and, surprisingly enough, Google-owned YouTube.
Founder Mark Zuckerberg insisted that the billion-dollar deal was a one-off. "This is an important milestone for Facebook because it's the first time we've ever acquired a product and company with so many users. We don't plan on doing many more of these, if any at all." And as Yinke Adegoke pointed out on a Reuters blog, the Paddy Power odds are "a fairly transparent PR stunt". Then again, the unexpectedness of the Instagram deal opens up a new world of possibilities. "Who would have bet a less than two year old start-up with around a dozen employees led by a non-engineer with no revenues could sell for $1 billion? Anything's possible," Adegoke said.
So who could be in line to join the Facebook family?
Foursquare. Location-based check-in app Foursquare is Paddy Power's top pick, with odds of 4-1: "This is entirely understandable. It begins with an 'F' and therefore would be far easier to integrate into Facebook's fun fold," agreed Chris Matyszczyk at CNET. Matyszczyk noted that Tumblr and Flickr both garnered odds of 25-1: "I feel, though, that each has an insufficient number of vowels to really interest Facebook's CEO."
Nobody. Emil Protalinski provided "a quick sanity check" at ZDNet, pointing out that the social networking giant has little to gain from buying any of the companies on Paddy Power's list. "Facebook does just fine competing with Foursquare," said Protalinski, and as for Spotify and Pinterest, "both are gaining a lot from Facebook and giving a lot back to Facebook, but aren't a threat".
The New York Times.There's only one way forward for Facebook, argued The Wall Street Journal: buy up the US media. "Facebook should buy ABC, CBS and NBC. It should buy the New York Times website and the satellite radio broadcaster Sirius XM… It should buy Pandora, Spotify, Hulu and any other digital platform where Facebook can follow users and hit them with targeted ads using their Facebook data without it seeming like Facebook is doing it," the WSJ said. This way, the social media giant can pay for "the news and entertainment we don't want to pay for" in return for a few ads.
The Periscope Post. The Periscope Post would relieve Mark Zuckerberg of a billion dollars if asked, and would spend it on a truly awesome office party. Oh, and buying the world a Coke.