Why do we look forward to visiting a new place or travel in the first place? To get out of our normal schedule and experience something new, learn about new cultures et al.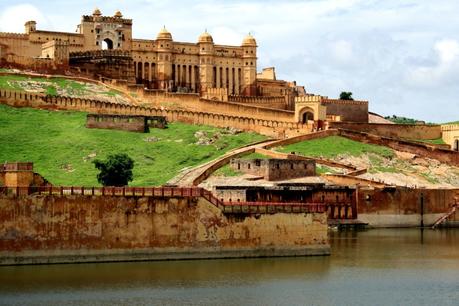 But what is travel and spending time and money if you have nothing to write home about from your visit? Take the plunge and visit an exciting place.
You will not regret it. This article talks about a trip halfway across the globe to visit that one destination you always wanted to.
One country that always remains in the back of the mind or on the top of the travel bucket lists of travel enthusiasts from all over the world is India.
India is driven by many elements which makes it an intriguing, enchanting and a spelling binding wonder. India tour packages are one of the most looked up country travel packages on the internet and this is not a sudden new phenomenon.
Tourist have been coming into this country well before tourism picked up and various tourism departments were formed to safeguard and preserve the places of interest and guide the visitors.
For most people, a visit to India is just a matter of 'when', and not 'why' as they already know enough to have a strong wanderlust for this country.
There is a certain aura and hype surrounding this country which makes people travel halfway across the globe just to experience what the country has to offer in reality.
But is it any worth it? If your perception on India is based on the stereotype of it being unhygienic and disease infected, it is time to think again.
Granted that it is not the cleanest country, and the summers are scorching hot which brings about various sicknesses which is also due to lack of proper hygiene and sanitation; but that does mean you will be pinned down to a hospital bed on the first day of your visit?
Certainly not! To be fair, which country guarantees that you will not be sick? It is all about choices.
You could easily be stuck within the walls of your hotel rooms for a day or two after gorging on some jalapeno tacos in the United States or down with food poisoning eating some raw fish in Japan.
The trick is to know your body. Don't eat the thing your body cannot handle and stop eating something when you stomach starts acting funny.
As for heat, stay hydrated! You will only fall sick if you are dehydrated. Fuel your body up every now and then with enough water and increase your tolerance level by a tad bit. You will surely come about to enjoy your trip.
Now, India does not simply make it into the the top list of tourist interests in the world by mere fluke. The few elements mentioned below contributes to what draws tourists to India.
Unique and diverse culture
With a population of 1.25 billion (2013 census), India is the most populous democracy in the whole world. And within this population, is an unbelievable diversity of culture and tradition.
Of the 29 states (and 7 union territories), not one resemble the culture and tradition of the other, in fact, some states (especially tribal states), have various cultures and tribes from village to village, which means after every 50-100 km, you are introduced to a totally new culture and lifestyle!
The history, beliefs and practises of each culture is unique and although there is no way to experience it all in one visit, make sure to take-in as much as you can!
The food
With diversity in cultures comes diversity in cuisine.
India clearly has the most diverse culinary scene compared to any parts of the world. You will find that each region of India is identified by a similar culinary pattern and within that region too you will find different variations of the dish.
The dishes of some region may be using similar spices to the other, but the taste and flavor of the dish is a different story altogether.
Indian cities have a wide range of restaurants specialized in different food styles, however, if you have time on your hands, than food from rural India tastes best. They are home cooked in the most authentic way using local spices.
The butter chicken you learn to cook from the homes of rural Punjab can knock, the same dish made in a fancy restaurant in your country off its perch!
Scenic wonders
Another major crowd puller to India is the scenic places found in India.
India plays home to numerous pristine destinations which helps people with money and time on their hands to make up their mind instantly. The breathtaking pictures of the hill stations shown on travel websites for the Indian tourist destinations makes the decision easier for many.
Each region of India has pristine hill stations under their belt to boast of. Apart from the serene ambience of the hill stations, India is also the home of Yoga and ayurveda.
It is the best destination for a rejuvenating sabbatical.
If all those are still not appealing enough to you, then you should surely be blown away by the magnificence of the Taj Mahal, one of the seven wonders of the world.
Still need more reasons to make up your mind?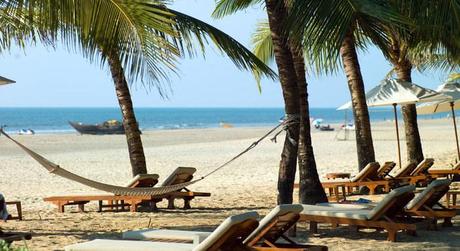 To sum it up, it is safe to say India is truly the most diverse experience you can hope to get from a country.
All the different elements in a way complements each other making India this strong unified country despite of so much cultural diversity. So is the travel really worth it? I'll leave that for you to answer.