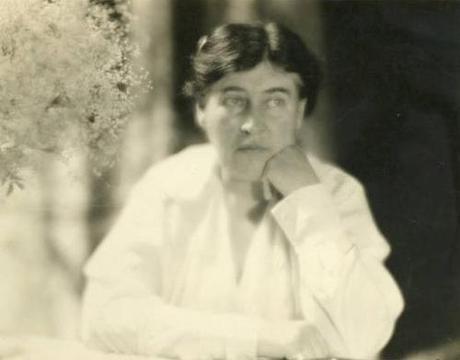 I can't think of a way to start this post without it sounding like the beginning of an article on one of those sleeper sites like askmen.com, or wikiAnswers. The kind that, when you Google "is it weird that my boyfriend only texts me once a day?", or "can you get HIV from anal sex?" shows up third or fourth in the results. You click on the article, looking for some kind of positive twist to the negative answer you already know, and end up, at least temporarily, finding solace in the nuances of other people's idiocy. 
This kind of post might show up, if this blog got any traffic, if you Googled "Is it weird that I don't really miss my boyfriend?" The only difference between my blog and ask.com, however, is that the answer you'll find below is hopefully not what you expected.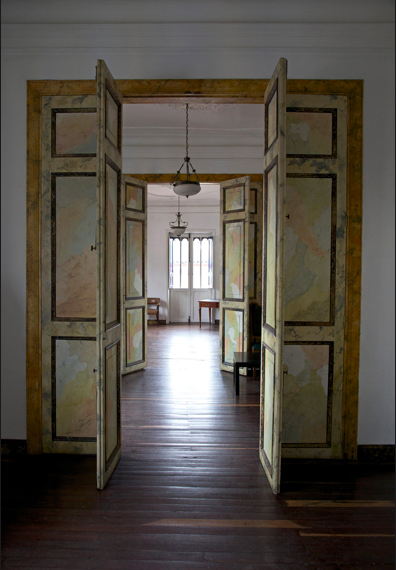 Because the truth is that I am not actively missing Caleb. I don't have that awful, nauseous, needy desire to talk to him all of the time. I don't feel like I don't know how to fill my time without him. In fact, I'm quite enjoying my solitude. Having an entire bed to myself. Waking up in the morning alone, and finishing a book. Deciding to take the long way home at night because I'm enjoying being on my bike, listening to music. The silence. The freedom.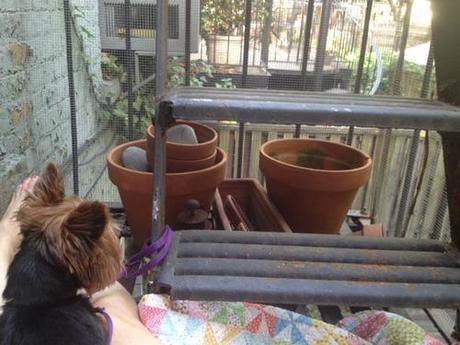 When I talk to my girlfriends about it, my enthusiasm is met with suspicion. I'm saying to them: "I'm so happy to realize that all of this time that I thought I was losing myself in a relationship, I actually was just right here, waiting," and "I really do like being alone, it's not just something I said to convince myself to keep going until I met a man to save me." 
But my girlfriends are hearing:"There's something wrong with the relationship." And the ones who dislike me are relishing in the idea that I might not be happy with Caleb.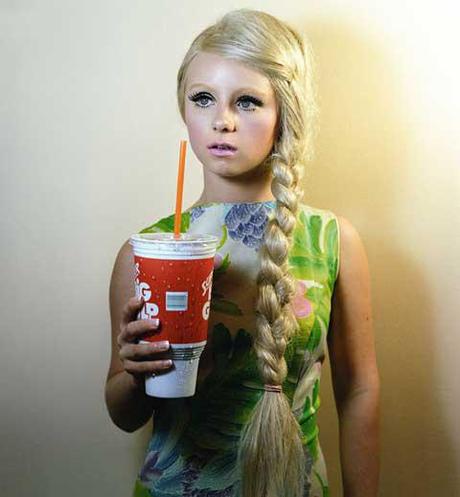 Because despite all of our protests against the idea that a man will complete us, all of us secretly believe it. That we'll be unhappy and drifting until we meet the right guy, and when we do, he'll fill our weekends. He'll alleviate our anxiety. He'll make our relationships with our families easier. That with him, we'll become our best selves.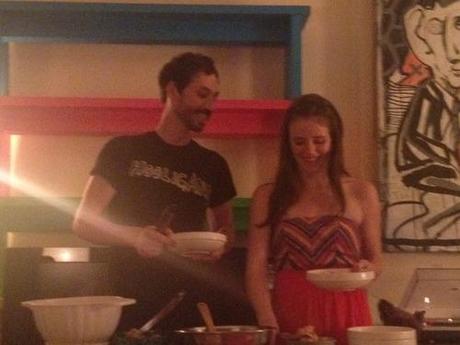 I certainly believed it. When I was single, I didn't think I'd truly become myself until I found a guy who wanted to deal with my kind of crazy. When I met Caleb, I was (and am) so happy that I thought that I'd finally discovered my imaginary ideal, the girl who was inseparable from her boyfriend because she had like the best relationship with him. The person who became whole because she melded with someone completely.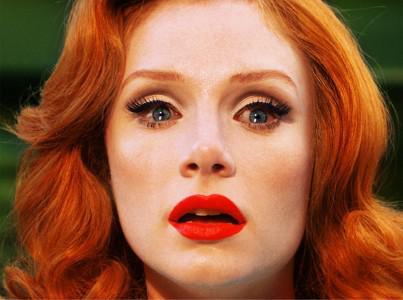 Which is why I was completely terrified the week before Caleb departed for Asia. In my head, I honestly and truly thought that I would spend two weeks not being able to sleep. Needing to go stay with my parents because I was so lonely. Making plans every night to fill the empty time that Caleb, my constant companion, almost always fills. This new person I thought I had become was terrified to confront her former self, whom she remembered to be terribly depressed and miserable.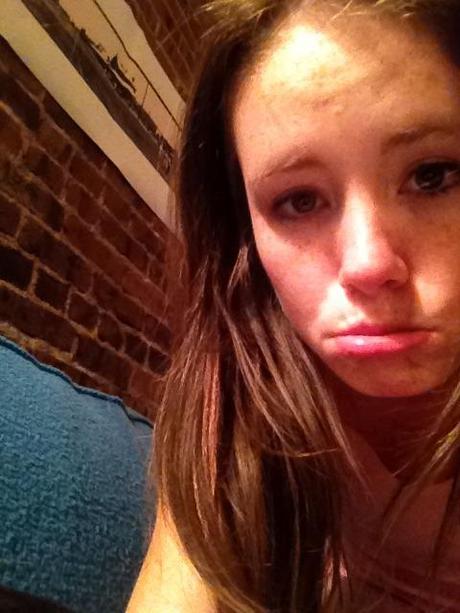 And then he left. And when he left, I was alone. And being alone was pure bliss.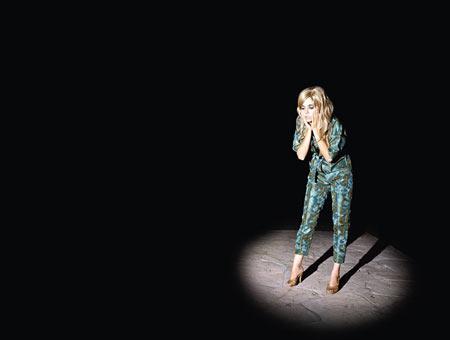 Which of course, scared the shit out of me. "Am I a bad person?" I thought that first blessed morning, swaddled in clean sheets, drifting in and out of sleep, nothing poking my backside, whispering to me, "Sssshhh, just stay asleep." 
And the answers I got when I asked that question aloud, to my friends in relationships, were largely affirmative. "Hmmm," they all said quizzically, looking at me like I was withholding horrible secrets.
All the while, Caleb and I have been talking to each other twice a day. Every night, before he falls asleep, we virtually kiss each other over Skype, our lips close to our computer cameras, our hearts entangled across the screen. When I wake up in the morning, an evening email awaits me, sent from twelve hours in the future, from wherever he is.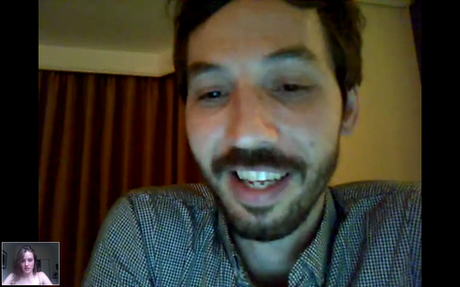 Before he left, I wrote him twelve love letters, and sealed them, so that every morning, when he woke up in a sterile hotel bed in some unknown Chinese city, he could read one.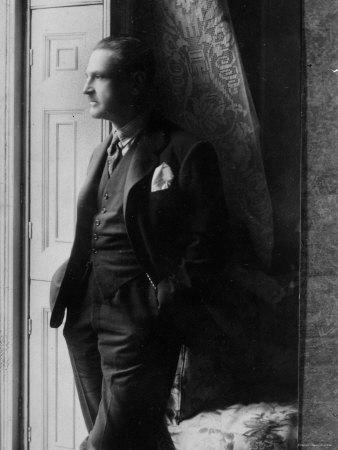 Even though he is gone, I know he'll return. Even though our relationship is far from perfect—we fight like two Scorpios with hot Irish tempers, which is not a great combination for reasoning—our devotion is unwavering.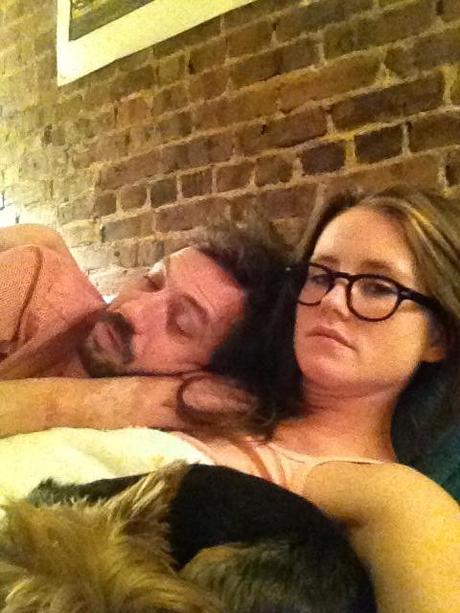 In the words of this corny phrase by Willa Cather on a background of foliage that my mother framed, and hung on my wall, "Where there is great love, there are always miracles." My miracle is that I can be alone, and also be with Caleb, and in both states, not feel lonely.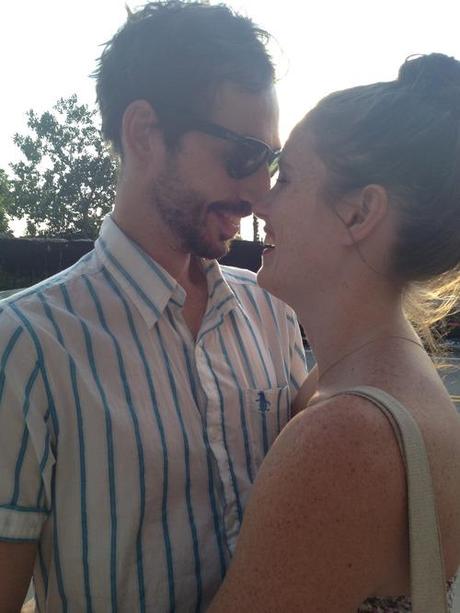 Yesterday, I asked my mom, older and wiser, who's seen me through some horrible relationships, the same question that I asked my friends. "Do you think it's weird that I don't miss Caleb?" 
And her answer was, "I think it's wonderful."