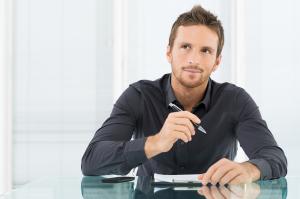 I looked at many notebooks of my writing one day and …
Thought nobody would care what I had to say
Did not feel confident in my abilities
Was apprehensive and nervous
Realized nobody else I knew was doing this
Did not feel I was creative enough
Something inside of me finally clicked and I took action!
I started a blog
I was still scared
What if nobody viewed it?
What if I did not make any new connections?
What if I faded away in to "Google anonymity"?
To my surprise, posts …
Were viewed
Attained "likes"
Lead to followers
Were shared via social media
Acquired comments
But you have to …
Commit to do the work
Put yourself out there
Engage your community
Care
Show up regularly
The game changer for me occurred early on after I received a personal email from a reader.
It was simple and to the point, but it meant so much.
"Thanks for the post Tim. It really resonated with me. Keep up the great work!"
Validation!
If you are on the fence, I understand (more than you know). Been there done that! Why not jump over? You might like what you find on the other side :-)
How has your writing experience been?
Better than expected?
More struggles than you bargained for?
Would love if you shared your thoughts in the comments section!