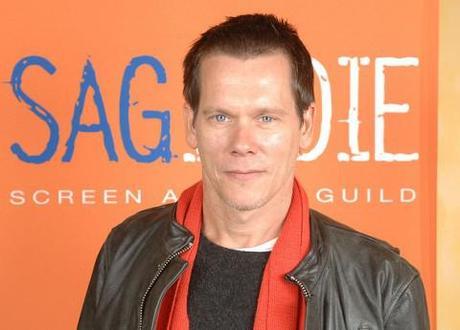 The new Footloose: Now with 100% less Kevin Bacon. Photo credit: sagindie, http://flic.kr/p/AFeDR
The remake of 1984 classic dance movie Footloose hits cinemas this week. Can the new version overcome the absence of Kevin Bacon's swivelling hips and feral gaze?
It could be worse. "There have been far, far worse remakes out there", was the verdict of James White at Empire, which sounded suspiciously like damning with faint praise. White wrote that the new Footloose does update the original plot in some respects, but that the basic premise stays the same: an urban teenager causes controversy in a small, conservative US town that has banned music and dancing. Most damningly, White wrote that leading actor Kenny Wormald "is no Kevin Bacon."
'Refreshing'. Writing for Time Out, Anna Smith praised Footloose for avoiding the usual dance film clichés:  "It's refreshing to see a modern dance film that tackles religion, convention and local law alongside the requisite forbidden romance", she purred.
It's no High School Musical. On a similar note, Karina Longworth of The Village Voice was impressed that Footloose avoided the typical teen-movie trope of the "high school caste system." "Brewer seems to understand that youth culture, both as performed and as consumed, is no longer hierarchical in quite the same way that Hollywood has been portraying it as since the '50s", she wrote.
But what about the actual dancing? Todd McCarthy argued at The Hollywood Reporter that the talented cast were let down by poor camerawork: "It's startling how badly the dance numbers and action sequences are staged, shot and cut." By contrast, Brent Simon at ScreenDaily felt that the cinematography was spot-on, capturing the dance action "in a manner that doesn't betray the various settings", and that director Craig Brewer had found the right pace for the dance numbers.