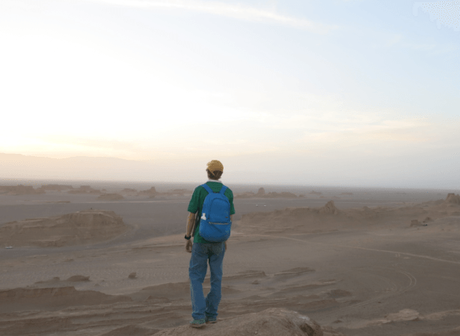 Jonny Blair backpacking in Kaluts desert Iran
" data-orig-size="829,607" sizes="(max-width: 615px) 100vw, 615px" data-image-title="Jonny Blair backpacking in Kaluts desert Iran" data-orig-file="http://s8319.pcdn.co/wp-content/uploads/2016/04/Jonny-Blair-backpacking-in-Kaluts-desert-Iran.png" data-image-meta="{"aperture":"0","credit":"","camera":"","caption":"","created_timestamp":"0","copyright":"","focal_length":"0","iso":"0","shutter_speed":"0","title":"","orientation":"0"}" width="615" data-medium-file="http://s8319.pcdn.co/wp-content/uploads/2016/04/Jonny-Blair-backpacking-in-Kaluts-desert-Iran-400x293.png" data-permalink="http://dontstopliving.net/follow-my-real-life-adventures-join-my-journey-on-the-dont-stop-living-tour/jonny-blair-backpacking-in-kaluts-desert-iran-2/" alt="Jonny Blair backpacking in Kaluts desert Iran" height="450" srcset="http://s8319.pcdn.co/wp-content/uploads/2016/04/Jonny-Blair-backpacking-in-Kaluts-desert-Iran-615x450.png 615w, http://s8319.pcdn.co/wp-content/uploads/2016/04/Jonny-Blair-backpacking-in-Kaluts-desert-Iran-400x293.png 400w, http://s8319.pcdn.co/wp-content/uploads/2016/04/Jonny-Blair-backpacking-in-Kaluts-desert-Iran-768x562.png 768w, http://s8319.pcdn.co/wp-content/uploads/2016/04/Jonny-Blair-backpacking-in-Kaluts-desert-Iran.png 829w" class="size-large wp-image-58892" data-large-file="http://s8319.pcdn.co/wp-content/uploads/2016/04/Jonny-Blair-backpacking-in-Kaluts-desert-Iran-615x450.png" />
Is Day Trading the key to the ultimate freedom lifestyle?
Life is what happens to you while you are making other plans. So said John Lennon back in the 1970s, but for today's millennials and gen-z-ers, that's just not good enough. The gig economy is growing larger by the year, but there is more to it than a simple case of the digital revolution allowing us to work more independently, or more flexibly or remotely, or however you want to express it.
There is an underlying change in mindset about how this generation approaches life and work. The ethos of get a job, buy a house, build a career, get promoted, get a bigger house, have 2.4 children, get a second car, get promoted to manager and so on just doesn't cut the mustard anymore.
In past generations, success was measured by acquisition. Have you got money in the bank, have you paid off your mortgage, have you bought a semi detached house in the suburbs, have you filled it with the latest electronic gadgets? Today, there is a growing trend towards looking at things differently. Perhaps it is because those who have grown up in the new millennium have seen the years of easy credit, and acquisition is not a big deal. You can be bankrupt and still drive a new car and have the latest smartphone, what difference does it make?
Lifestyle over acquisition
All this means that the freedom lifestyle in which we achieve the experiences we want is more important than acquisition or status. What experiences? Well, it could be anything, from being able to spend time with our friends or the love of our life, to shelling out on expensive coffee every afternoon, to living on a beach in Bali. Work becomes merely a means to that end, and whether you're building a career with a multinational company or taking freelance gig jobs couldn't matter less.
That brings us to the question posed right up top. Is day trading the perfect pursuit for those wanting to pursue a 21st century freedom lifestyle? The arguments in favour are compelling. Trading is complex to learn, but easy to execute, and the returns can be substantial. Best of all, once you have put in the preliminary legwork, you can make a good living as a day trader by committing to as little as an hour's work per day. If that isn't the ultimate freedom lifestyle, it is hard to know what is.
So what's the catch?
There are two things that day trading is not. It might sound like a statement of the obvious, but it is through failing to grasp these concepts that many end up losing instead of gaining money on the markets. Forex trading is not simple. And forex trading is not a get rich quick scheme. In other words, to make it work you need to dedicate time and effort up front, and there are no shortcuts.
Research your market
Whether you are looking at Forex, futures or stocks, you cannot simply start trading and expect to make money until you really understand the market. Choose your area of focus – Forex is popular because you can get started with a minimal trading account – say US$500 – while for other types of trading you will need a heftier investment.
Then read anything and everything you can find about the market. People assume that traders spend all their time glued to the media. That's not true, but you do need to spend some time doing exactly that while you are at the research stage.
Learn the tools of the trade
If you download an app like Metatrader 4 onto your smartphone, or install the software on your laptop, you'll be blown away by all the charts and indicators there at your disposal. You don't need to become an overnight expert in all of them, but you do need to know how to use the top four or five indicators and to understand the most common Forex chart patterns. This will have you reading the market, getting a feel for how certain currency pairs typically behave and most important of all, learning to spot when something unusual is likely to happen.
Practice offline
The third stage in the learning process is to practice. It's like driving a car or playing snooker, you can study all the theory in the world, but until you get down to it, you still don't have a clue. And just as you wouldn't take your first drive on the M25 or pick up a cue for the first time and take on Ronnie O'Sullivan, so you need to practice trading using a demo account, for at least a couple of months, or until you see you are really showing a profit.
Let the tech take the strain
Learning trading is hard work. But once you know what you are doing, the automated apps can do it all for you. Put in the hard work up front, and all you need to do is spend an hour or so each day managing and monitoring, as the trading robots do their thing. The ultimate freedom lifestyle? It certainly has to come close.
Join 15,017 Monthly Readers! If you enjoyed this article and LOVE travel and SAVING money, get e-mail updates from Don't Stop Living – a lifestyle of travel! (It's Free) 😉 Jonny