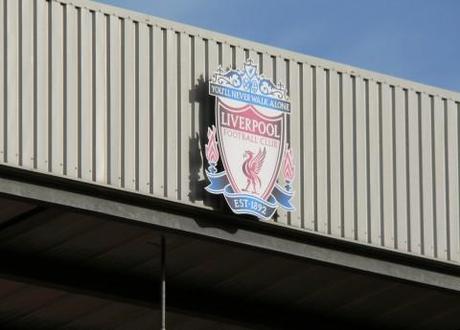 Anfield, the home of Liverpool Football Club. Photo credit: AndyNugent
The background
Liverpool Football Club have been without a manager since they controversially parted ways with Anfield playing legend 'King' Kenny Dalglish at the end of the season. Plenty of names have been linked with the high-profile job including ex-Liverpool manager Rafa Benitez and Wigan's highly-rated young gaffer Roberto Martinez. But Swansea City manager Brendan Rodgers has landed the coveted job. Rodgers, who cut his teeth under Jose Mourinho at Chelsea, steered Swansea to the Premier League from the Championship in his first season in charge (via the play-offs) and then led the swans to an impressive 11th-placed first season finish in the Premiership. He has signed a three-year contract with Liverpool and is expected to be unveiled later today.
Rodgers appointment has divided the sports commentariat. Some feel his lack of top-flight experience makes him a risky choice for a big club like Liverpool, while others congratulate Liverpool on taking a punt on a bright young manager.
Rodgers is the biggest gamble in the history of Liverpool Football Club
"Brendan Rodgers is the biggest gamble in the history of Liverpool Football Club," boomed ex-Liverpool player  Mark Lawrenson at The Mirror. "Untried, untested and young. It's an incredible throw of the dice and perhaps illustrates that the American owners do not understand the soul or heartbeat of the club." "Managing Swansea is one thing but Liverpool quite another," stated Lawrenson, who reminded that "there's an expectancy, tradition and a demand at Liverpool, and I'm not sure John W Henry and Fenway Sports Group understand that … while the new owners have the right motives, I don't think they get the philosophy of the club." "The Americans have handled the managerial change badly," sniped Lawrenson, who insisted "they underestimated how popular Dalglish was and is. They have removed a club legend for a managerial rookie."
Read Periscope's selection of the best of the Twitter reaction to Rodgers' appointment here.
Winning over Liverpool fans won't be easy
Paul Hayward of The Telegraph argued that Rodgers could face an uphill battle to win over the demanding Anfield faithful: "By leaving a club where his imprint is everywhere Rodgers strides into a highly distinctive culture which has not lowered its sights to take account of the 22-year gap since the last league title. He will encounter many fans who thought Dalglish was unjustly sacked and others who felt Benítez should have been repatriated to the Anfield republic." "The emotional volatility of Liverpool's support might have persuaded Rodgers to stay where he was," suggested Hayward, who did applaud his brave decision to gamble "his own promising career on a club sliding into shadow." Liverpool fans should, argued Hayward, "take that as a compliment, an endorsement, and swing behind him. He talks and acts like a man with soul."
If he is to succeed, Rodgers must be given his head
"Amid all their genius for getting things wrong, Liverpool may just have stumbled on something – and somebody – that is right," suggested James Lawton of The Independent. By placing "their future in the hands of a young coach of both burning ambition and a striking belief in his own methods" Liverpool "might just be going back to the roots of a fabulous tradition" praised Lawton, who warned that it'll  only work if he's given his head: "there is no point in appointing one of the brightest young managers if you do not give him a clean opportunity to do his job." Lawton concluded that "football clubs who enjoy ultimate success are not shaped in boardrooms or executive offices – and certainly not by the whims or the sentimentality of the crowd – but the inter-action of a tough-minded, visionary football man and players who have been persuaded that he, rather than some director of football hob-knobbing with the directors and bringing down pieces of stone from the mountain top, is the man most in charge of their professional futures."