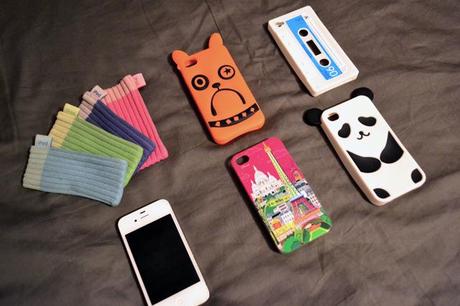 Ahh I'm such a gadget lover. I remember the time when I didn't had an Iphone and I just wanted one because of the awesome cases they have. 
This is my collection of cases at this moment. I've a preference for cases of brands and designers.
I already have the Pickles case of Marc by Marc Jacobs and a Paris case of Pylones but
I also love the ones of Kenzo with the tiger
(bummer they're sold out, and the new ones are only for the Iphone 5).
I've still a case of Karl Lagerfeld on my wishlist but I have to be fast cause I can hardly findcases for the Iphone 4S anymore. 
Have a nice day!