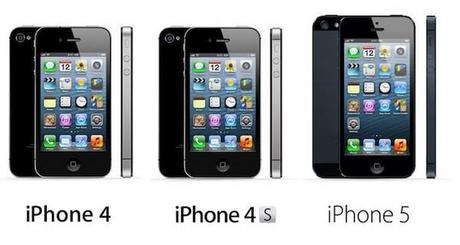 Google's Android claim the most smartphone users in the world, although it appears Android is not the king in Europe and North America, at least not according to the results came in from a research conducted by mobile network optimization and analytics platform, Actix involving carrier mobile networks and communications between devices.
According to the results collected from this research, Apple's iPhone 4s, iPhone 5 and iPhone 4 claims the top spots in the list of phones people used for the most amount of communication in 2013. "The iPhone 4S had an average of 20,608 users per hour compared to 20,529 for the iPhone 5, 17,880 for the iPhone 4, 7,973 for the Galaxy S3, 4,603 for the Galaxy S2, and 3,118 for the Galaxy S4," according to the study Actix shared with CNET.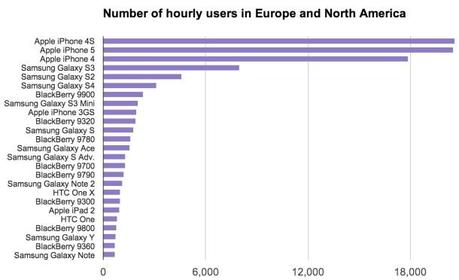 Read Also: Intel's SD Card-Sized Computer Runs Multiple Operating Systems

It's truly amazing how the older brother of the iPhone family still plays the main role in smartphones battle. Although the statistics also shows that when it comes to consuming the most MBs per hour, iPhone 5 takes the lead. And the results also reveals that newer devices consume more data than its' predecessors, including both iPhone and Samsung devices.
As it appears, new advancements in technology doesn't just come expensive, they are also the biggest data hogs.  Make sure you think twice before you go camping outside an Apple store to grab the upcoming iPhone 6. I hear it's expected to arrive sometime around this year, possibly in October.
 
(All images, trademarks shown on this post are the property of their respective owners)