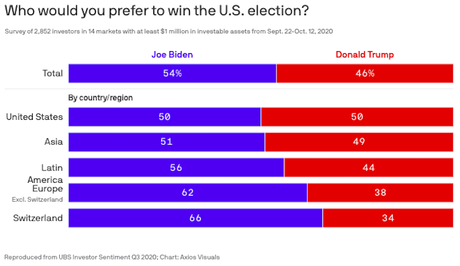 The chart above is from Axios.com. It shows a poll conducted among investors (who had at least $1 million in assets) in 14 countries between September 22nd and October 12th.
Normally, investors prefer Republican presidents, because Republicans are corporate friendly and generally support economic actions that favor the rich and those who invest in the stocks market. But this year is different.
The investors see Trump as a deeply flawed person who has made the world a more dangerous place. In this election, they prefer that Joe Biden be elected president.