Professional greenhouses are often mid-sized to large structures that appear rooted to their spots on the ground.
To the untrained mind, large greenhouses require little to no anchoring once the right location has been identified, the structure has been constructed and the plants are cultivated.
But as any expert in greenhouses can attest to, the finishing touches are not on the roof of these structures but on their foundations.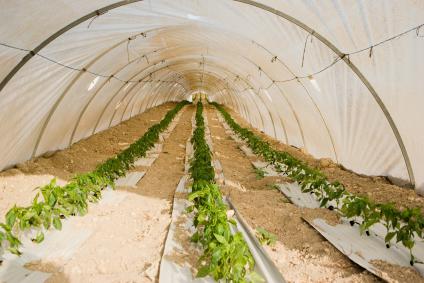 ---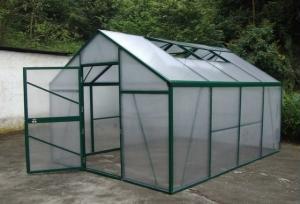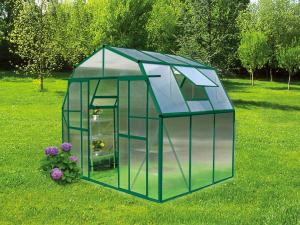 ---
---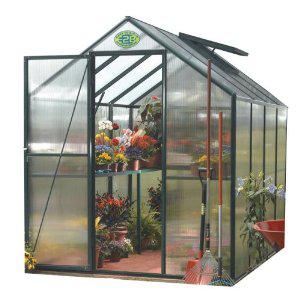 Importance of Greenhouse Anchors:
Despite appearances, even the largest hobby greenhouses are relatively lightweight against strong winds and, thus, can be easily uprooted from the ground.
A flying greenhouse of any size is a danger to the limb, life and property of other people, which can be very costly when damages are sought by the affected individuals.
You must also worry about a sizable investment in the form of the professional greenhouse being ruined beyond repair, not to mention the loss of monetary value of the crops.

Anchors are particular useful in windy areas for obvious reasons.
But even in areas with little moderate to strong winds, anchoring the greenhouse is important to provide stability to the entire structure.
Keep in mind that the anchors are connected to the foundation itself.
Of course, the anchors on the greenhouse are only useful if and when the greenhouse was situated on flat, level ground with sufficient drainage.
If you set any large greenhouse kits on watery areas, the whole structure will still be compromised.
Types of AnchorsWith that being said, the choices in anchors for professional greenhouses are numerous.
Your choice of anchors will depend on factors including the type of greenhouse, the general location of the structure and the requirements made on the commercial greenhouse, among others.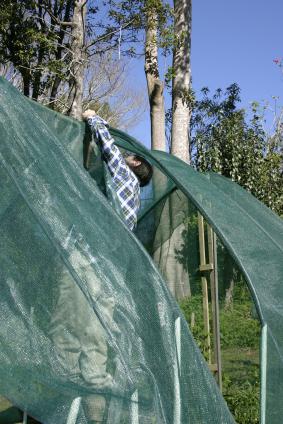 ---
The types of anchors can be conveniently divided into two types, as follows:
---
1. Temporary anchors are best for hoop green houses, plastic structures and other relatively portable greenhouses for obvious reasons.
• You want temporary anchors to facilitate fast transfers between places depending on the plant requirements.
• Said anchors can come in the form of stakes, rebar and treated lumber with the choice of foundations being hay bales, sand and adobe bricks.
• Most of these portable and small types of greenhouse kits have anchoring materials included in the package but you can always use your creativity, but Rion professional greenhouses and Jiffy professional greenhouse structures require larger anchors.
2. Permanent anchors are best for mid-sized to large greenhouses made from glass, fiberglass and rigid plastic set on metal frames.
• Greenhouses located in cold climates also require permanent anchors.
• Usually, these structures are anchored to permanent foundations like concrete or concrete slabs.
---
If you search though a site selling commercial greenhouses and their accessories and equipment, you will come across specific types of anchors.
Just to name a few examples, you can choose from auger style earth anchors, ground anchors, hay anchors and wedge anchors.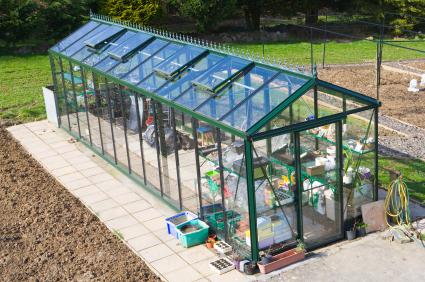 In most, if not all, of these anchoring kits, the commercial greenhouse manufacturer has already included installation instructions.
You may also refer to DIY videos if you are using salvaged materials like timber for anchoring purposes.
Now, even if the Big Bad Wolf of the wind huffs and puffs to blow your greenhouse down, it will stand its ground.
Whitney Segura is an expert at growing with professional greenhouses, he is also the founder and owner of Mini Greenhouse Kits, a company that distributes high quality Rion professional greenhouse structures, commercial greenhouses, portable greenhouses, and tons of greenhouse accessories, including a complete line of hydroponics gardening equipment, compost bins and buckets, garden containers, lawn and garden furniture and other gardening accessories.