Hi everyone! I would love to tell all of you about what I've been working hard on developing for the last year!
Introducing…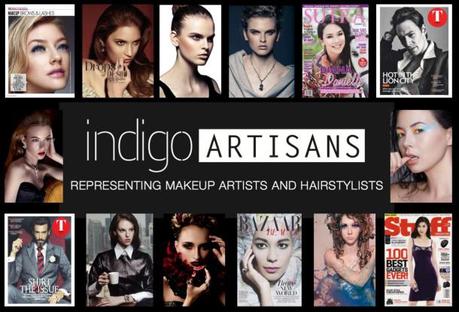 Above are some of the makeup and hairstyling work which the artists at Indigo have done.
We are an agency representing some of the best names in the business – experienced makeup artists and hairstylists in Singapore who work on magazine editorials, television commercials and print advertisements, fashion shows, as well as in the wedding industry.
I dare say we're the first agency in Singapore solely representing makeup artists and hairstylists! Correct me if I'm wrong

Who do we work for and how we can work together:
For the ladies and brides.. It is a friendly company where you can hire a makeup artist and hairstylist for your wedding day, bridesmaids, family and special functions. We are able to take group bookings.
For corporates.. We provide makeup artists for your corporate photoshoots and dinner & dance functions
For photographers.. Engage a makeup artist and hairstylist for your photoshoot, be it commercial, fashion or personal.
For producers.. Our artists are professional, experienced and great to work with on set for film, commercial and photoshoots.
To find out more about our artists, view our portfolio on indigoartisans.com
Do follow us on instagram as well to see what we're up to! @indigoartisans
If you're a makeup artist or hairstylist and wish to join our team, we would love to meet you. We also accept applications for assistants.
==