Some people follow their dreams, others hunt them down and beat them mercilessly into submission."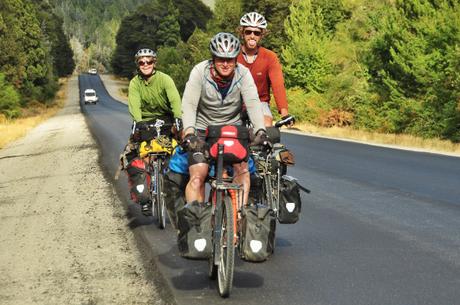 After a thirty-six hour downpour, the sun finally came out as we finished up the Carretera Austral.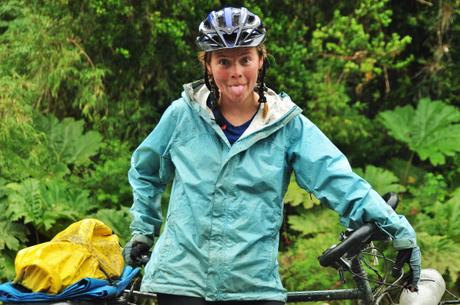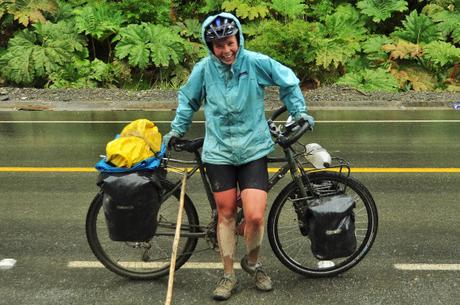 Rain and mud can actually be a lot of fun as long as you have somewhere dry and warm to go at night.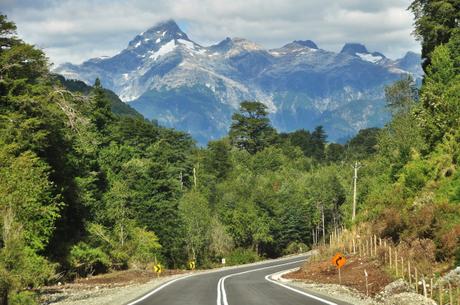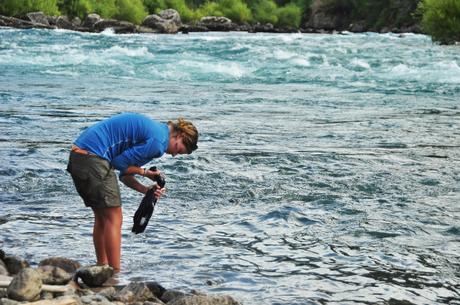 Taking a much needed laundry break. Unfortunately our wet clothes then sat in our panniers as the rain came back after a short sunny break.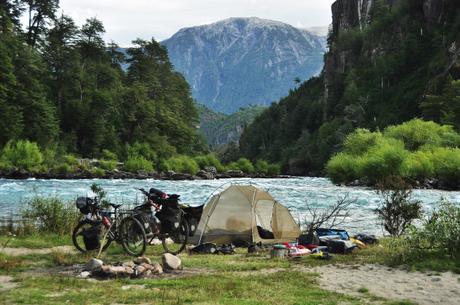 Great camping as always!
As we crossed the boarder into Argentina at Futaleufu (a world famous rafting river) we encountered full sun within ten meters of receiving the stamp in our passports. In fact, it hasn't rained in much of Argentina for over two months, meaning that instead of the lush green forests of Chile right across the mountains, we cycled for our first few days in Argentina through a much drier "pampas" land with little water or greenery. Though the scenery was boring, our boarder crossing brought us onto paved roads which meant that for the first time since riding on this continent, we were finally doing 90-100km/day. The other benefit to riding in Argentina has been that the food is a whole lot cheaper, and since we are no longer along the rural rough roads of Chile, we are finally able to buy fresh produce (among anything else we could ever imagine) at the well stocked gigantic supermarkets which we run into every few days along "routa 40."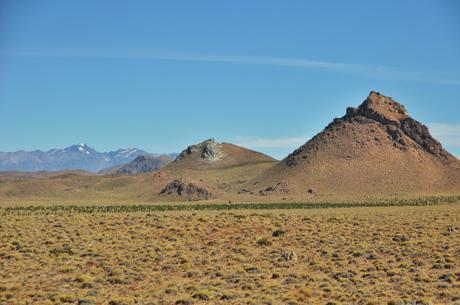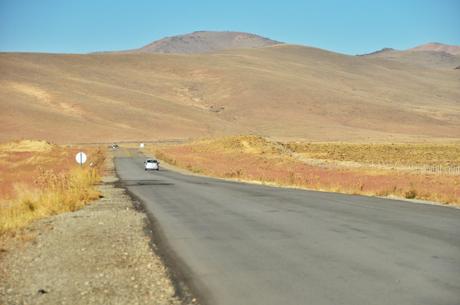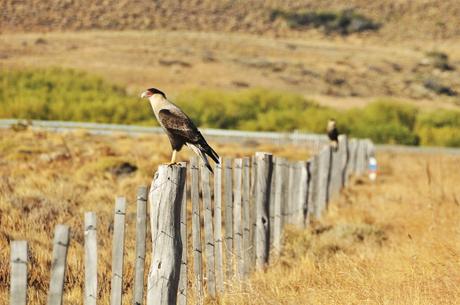 We have encointered an abnormal amount of Hawks ans bees along this route.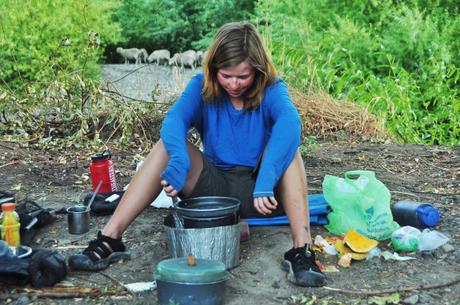 After a few days of riding we stumbled across the town of El Bolson, a hippie town whose downtown was filled with dreadlocked youngsters selling home made bracelets, cutting boards, and waffles which was delightful since I'm from a hippie town (Eugene, OR) just like it. As we were wandering around we noticed two other cyclists who turned out to be Tim and Jordi, our American friends (from Idaho) who we have been running into every few weeks ever since our first day on the road outside of Ushuaia. We were thrilled to find them as we knew they were close, and so the four of us headed out of town together were we promptly camped under a bridge like the hobos we are. We all used Kevin fishing pole and caught some small fish every cast as the fish were desperately hungry.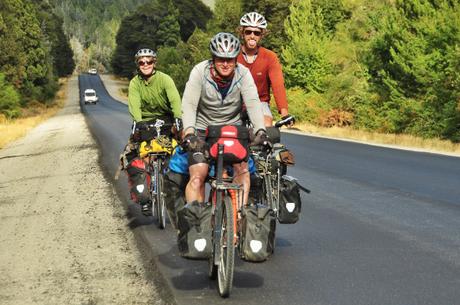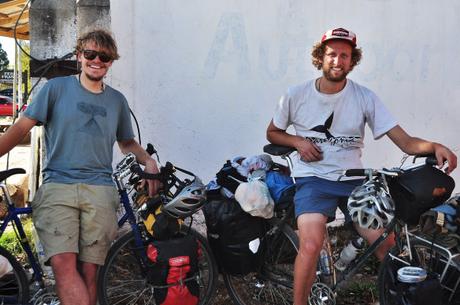 Tim and Jordi, two guys in their mid twenties from Boise Idaho who we have been leap frogging and hanging out with these last two months.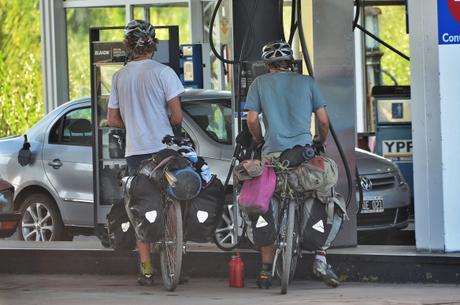 Getting gas for the MSR stove.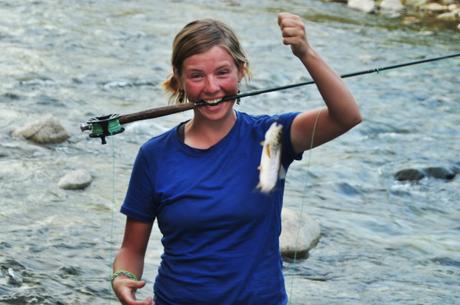 Caught my first trout on a fly!
After a ninety kilometer day, the four of us found a beautiful spot beside the lake where we set up camp, and once it got dark, spent two hours laying under the stars listening to podcasts. Kevin and I really love meeting people like Tim and Jordi who understand life in the same sort of way we do, because back home I was always such an outsider with what I prioritized and how I wanted to live. Now though, I know there is a huge community of folks like the four of us, and fun adventures with likeminded people such as the last few days with the two boys will lead to lifelong friendships.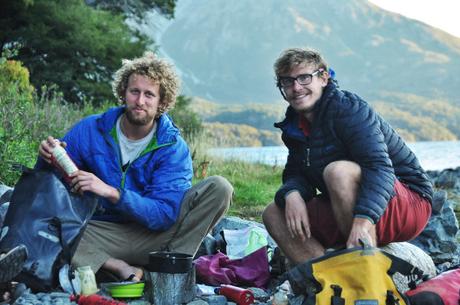 Since I slacked on the photos this week, as a final farewell to Chile (for the next few weeks at least) here are a few of our favorite photos from the Carretera Austral, though I'll have to warn you, they definitely don't do the place justice.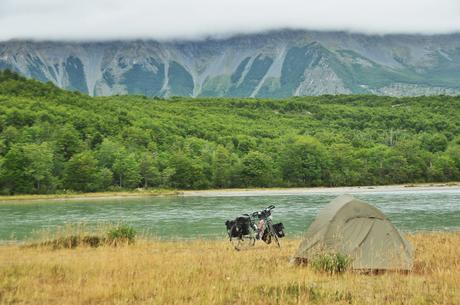 There was wonderful camping almost every night!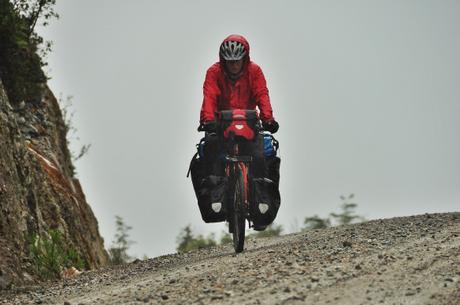 Though we had some sun, we also had a whole lot of rain.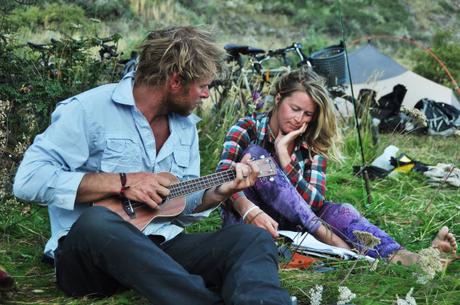 Mike and Emily showing off their hippie side!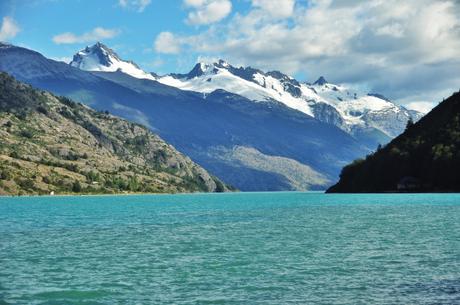 I can't even begin to describe how many beautiful rivers we passes. Dark blues and bright ones alike!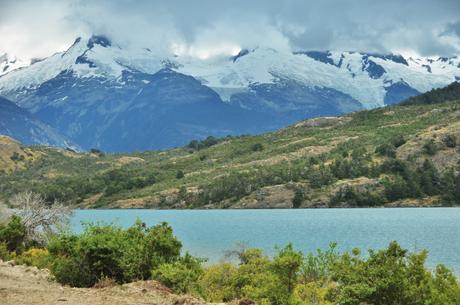 The white capped mountains were also wonderful to follow.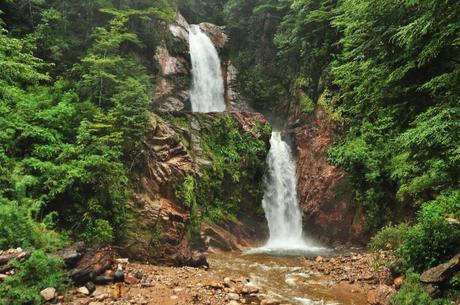 There are so many beautiful waterfalls throughout this region as there are glaciers all around.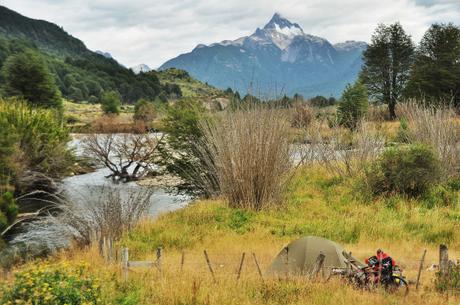 Definitely one of our best camping spots! Especially since the fishing was great.
For a photo of the day and other updates follow me on facebook here, and for some awkwardly cropped photos from our journey, follow us on Instagram @awanderingphoto!