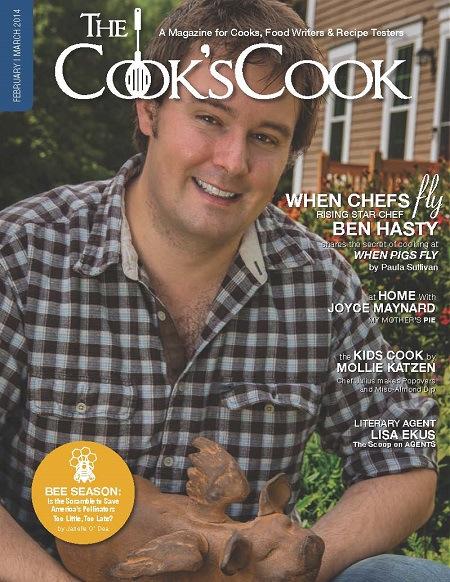 The cover of the first issue of The Cook's Cook, due in February 2014.
Last month (and last year!) we wrote about an upcoming magazine for food lovers and people who write about food and the kitchen. The Cook's Cook premiere issue is now only a month away.
Part of what makes this magazine especially attractive is the subscription price – FREE!
The Cook's Cook is the brainchild of New York Times contributing food writer and recipe tester Denise Landis. We were fortunate to have a chance to ask Denise about the magazine shortly before the inaugural issue comes out in February.
Goedeker's: What inspired you to create a magazine about writing about food?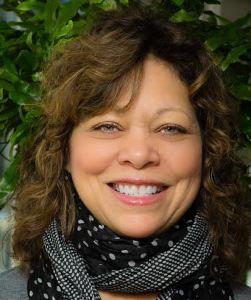 Denis Landis, Creator of The Cook's Cook magazine and professional food writer.
Denise Landis: I've been a recipe tester and food writer for about twenty-five years. I've especially enjoyed working for the New York Times, where I have been a freelance contributor for most of my career and where I have observed the highest work standards and ethics. I've also worked for other publications where I have been less impressed and often thought, "I could do better than that." So I decided to go ahead and do what I had fantasized about – create my own magazine. What was also in my mind was that it surely couldn't take more effort than running for office (state representative), which I did – unsuccessfully, though I did rather well — in 2009.
Goedeker's: Why the name "The Cook's Cook?"
Denise Landis: I've written a New York Times cookbook called Dinner for Eight: 40 Great Menus for Friends and Family, which was published in 2005. As I was writing the book, my husband one day commented that as a recipe tester I was "the cook's cook," and I realized how true that was. The job of a recipe tester is to be the second set of eyes and hands for the author of the recipe…to be the cook for the cook.
Goedeker's: How has your previous writing experience for the newspaper, your book, and your own personal food related writing prepared you for creating The Cook's Cook?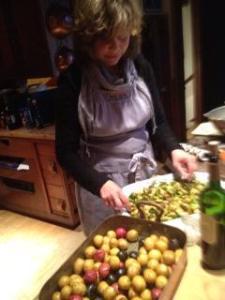 Denise Landis in the kitchen.
Denise Landis: I began my career as a competent home cook, learning on the job, and that has helped me bridge the gap between what happens in home kitchens and the way chefs work in professional kitchens. In such a long career I have cooked all kinds of food from chefs all over the world. I've also become acquainted with many of the world's top chefs and food writers, testing and editing their recipes. And I know editors, recipe testers and developers, food stylists, food photographers, farmers, cookware manufacturers, and many other people in food-related businesses, so I have friends all over.
Goedeker's: Why are you producing The Cook's Cook as a magazine, as opposed to a blog?
Denise Landis: A blog is written by one person and presents one person's viewpoint and talents. I'm publishing a magazine because I want to present the work of many writers. The Cook's Cook is for the world-wide community of people who are interested in writing about food, to offer instruction, advice, and encouragement — all for free. There is no charge for a subscription to The Cook's Cook. You can subscribe using this form.
When many writers contribute to a publication, there is an interesting mix of writing styles and viewpoints. In The Cook's Cook we will have a column on vegan cooking, one on gluten-free foods, and one that will discuss meats, poultry, seafood, and even edible insects. We'll have reviews of food-related movies and tell you about great new products. One of my favorite articles in our first issue is about cows that milk themselves — if you want to know more, you'll have to subscribe! There's also a travel section with a feature article in each issue and information on discounted trips we offer through a partnership with Gate 1 Travel.
Goedeker's: What is something that you found particularly challenging in starting The Cook's Cook?
Denise Landis: The challenge in getting started has been in having a very limited budget. I've been calling on friends – and strangers – to contribute their work, time and expertise. To every person who has said a kind word or offered advice or support for the magazine, I will be forever grateful. We are fortunate to have impressive advertisers in our first issue; it tells me that we are on the right track. I'm very excited and look forward to what's coming next.
---
Don't forget to subscribe to The Cook's Cook today so that you won't miss a single issue! You can also follow Denise Landis on Twitter at twitter.com/TheCooksCook.