A few weeks ago, members in the Get Ahead Club had the opportunity to listen to my interview with Christine Jahnke. Christine Jahnke the author of The Well-Spoken Woman: How to Look and Sound Your Best. Her new book – The Well-Spoken Woman draws upon her 20 years of experience helping people from all walks of life stand and deliver before audiences large and small. A Washington, DC based speech coach Chris prepped First Lady Michelle Obama for her International Olympic Committee speech and Al Franken for his U.S. Senate debates.
Read this book if….you want to learn how to:
Present your authentic self like PepsiCo CEO Indra Nooyi
Project podium presence like Hillary Clinton
Connect with audiences like Michelle Obama
Overcome the imposter syndrome like Tina Fey
Articulate a compelling message like Melinda Gates
Conquer the camera with savvy sound bites like Suze Orman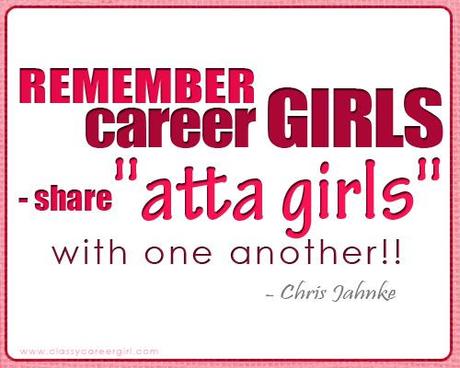 A few things Get Ahead Club members learned during the interview was…
Women need to be better at giving "atta-girls" to one another.  Remember to positively encourage other women around you.
A fatal presentation mistake is laying out what you want to say on the PowerPoint presentation.  Write down what you want to say first on a separate sheet of paper and then create the powerpoint.
The way you get over your presentation fears is to give more presentations.  Great speakers have to work really hard at it too and that is why they hire speech coaches like Christine. Volunteer and be proactive at finding more speaking opportunities so you can improve.
Take yourself seriously. If you have been asked to an important meeting or event, you belong there. It's not a test. You are equal to everyone else in the room so don't doubt yourself.
If you are going to be speaking, take your outfit for a test drive before the speaking event. Remember, it's always better to be overdressed than underdressed.

Want to get the rest of the interview and start taking action to get ahead in your career this year? You can try the Get Ahead Club for only $1 today and listen to the recordings from all the interviews, the Cliff Notes and interact with the Get Ahead Club community right now!  Click here to learn more.