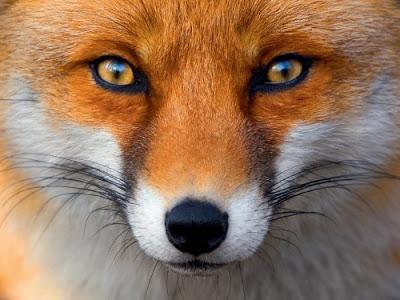 Let me introduce you to ...
's persona for an album best described as ' alternative indie pop ' with tender folk sentiment and intelligent storytelling lyrics worked in (or how would put it: ' It's not something to be taken too seriously. It's just me in a room creating music that I like . [...] If you're into lyrics, then hopefully you will like this.'). But oh well, how to sum it all up precisely? Let's try ' an honest impression of what is [ possibly] ' - and there's a lot to behold for sure...
: during lockdown as planned (since creatively penned by Ali over a year's time) offspring; his first steps into the world were made on November 16th
: , the ever-writing [either for himself or for and with other creative minds - , , , Luke Cusato, to name a few] London based bard (no drinks involved in the process of verse-smithery though, no vanities here, picturing to be an accomplished german-american author like, let's say, Charles Bukowski - just pure passion and sharp imagination at play reclusively), who describes ' Fox Muzak' as a ' passion project ' he always wanted to go for, a way to express himself as an artist without limitation, allowing it to be all about his very experiences lived, his very emotions dealt with whilst having full creative freedom in making music he would actually enjoy and actively choose to listen to as well. ' Cause that's how it kinda should be',isn't it?
Clearly a milestone for someone as passionate and perfectionist as (who sees himself ' right in the middle of music' - fully focussing on and wholeheartedly invested in the very same) ' Fox Muzak' is the lyrical outing he has unswervingly worked on (compliments of Lockdown, giving him time to create), trusting the songs that made the cut would be ' the best tracks' as he adamantly refuses to put out music just ' for the sake of it .'
' The Magic In The Mundane' which never came to be as neither his label nor himself have been happy with this achievable sonic adolescent back in the day
a yet unnamed follow-up album 'in the very early stages ' of writing and production - a blank page to fill, if you will
an EP with Italy's finest (traditional) songs covered by , steeped in Mediterranan flair and gusto, most likely featuring at least one of Lucio Dalla's songs as has been listening to his music in an endless loop, learning the language and marveling at the passion and presence of it
Childhood & teenage years : ' Fox Muzak' started out as a folk-fondling, synth-sparkling introvert with big ambitions and potential, and grew to be a nonchalantly upbeat and boisterously beat-driven wild child with a delightfully delicate and poetic disposition at heart - it was a ' natural progression', and yet only a few would guess (or even hear) the cleverly hidden dearly candid vulnerability behind the dashing electronic extravaganza still existent
'Future ambitions: Fox Muzak' wants to feature in a video made for one of his musical tales, preferably shot in italian landscapes, with a vision conceived by various creatives; he hopes if his parent asks nicely a trusted videographer had written a song for (, who has an album out on her own soon and whose sense for visual appeal, whose compositional style is one to be complimented) will come up with a dazzling, brisk concept for it
''; as for the reoccurrence of bohemian tonal gimmicks, they came from conversational criticism little funny sound s' (it wasPaul Aiden, a singer-songwriter Ali received from his dad playing him a song of his, presenting quaint, amusing sounds which then were recreated and refined using his set-up of synthesizers; the very same serving as 'go-to' source of inspiration for proemial beats wheneverAli writes songs on his own)
Ali met at a writing retreat and whose way with words came in useful before when 'Jekyll & Hyde' was written in 2012, who contributed to this very mannerism providing an 808 beat that inspired the opening of the album's lead-in single 'Feelingz
a robotic and fox-esque sonic scenery [listening back to the album created in his little flat in London the conceptual and emotional link between the words 'fox' and 'muzak' simply stuck with Ali - for they were of past and present relevance to him: one the tonal tapestry he was absorbing at night time nurturing, cultivating 'Fox Muzak' with all its 'little weird (keyboard)sounds ', the other a 'positive negative ', an 'almost insult ' his dad delivered; hence combining both 'made sense' to the singer/songwriter indeed
an imaginary robotic prom night band manifesting in sound for 'Let's Get The Band Back Together' (to those who have been followingAli's musical journey for a while now, any robotic references shouldn't be suprising at all given his self-proclaimed 'obsession' with robots since the cradle)
an unsual female prename used as sparking engine for a raptly valiant and confidingly yearning composition ('Jaspreet') - challenging to write yet yielding a captivating musical return in return
name-dropping wisdoms par-exellence ('') by an ex-roommate and still close companion of Re RunAli, co-host of the Young And Miserable Podcast Daniel Pye (who has got 'some fantastic songs' coming our way, one being 'How Long' performed and to be published with Kieran Joyce and George Coleman this or next year; to those interested: it's a track by alt-rock outfitPochenski, rich in suspensfully lush and sensually staggering soundscapes, garnished with sonorous guitar finesse and soulfully soaring, tensely yearning vocal tales to swoon over, so yes, it's worth checking on!)
non-stop lyrical poetry spoken from 'Fox Muzak's point of view as he utters personal experiences and narrative remarks of his life lived through music, 'saying these lyrics, these lines' in an earnest and eager fashion (at times Ali, even felt prompted to 'really say a lot of lyrics' in an almost liberating 'rappy' kind of style, drawing from teenage memories or past relationships, for the good and the worse, trying to be 'ambigious ' and yet candid about it still)
''), writing 'Fox Muzak' is hiding behind a mask - maybe because he doesn't want to be 'thoughts', ripe ideas and ambitious plans [in this he resembles his 'creator', , who doesn't like to go out into the world and rather focuses on making music in his room. The very one he turned to (after and him had put together drafts forexposed' to the world and its misguiding appeal, its grim abysses despite of having 'big opinions and ' Feelingz ' and 'Til The Hands Come everything else ' that now graces the album's setlist]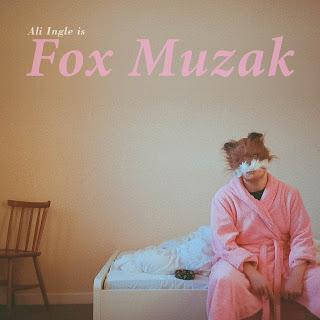 there's a cheeky smile on his furry face, a charmingly cocky attitude about 'Fox Muzak' as he takes pride in knowing the fortunate origin of his name, one that grew from a family insult so to speak (courtesy of his 's dad)
just like the edgy and quaint individualist he is, 'Fox Muzak' will only socialize with digital outlets/streaming services for the time being; seeing him mingling with the physical world outside - in vinyl attire even, might happen one day though; I guess you'll have to keep an eye on this laid-back literary lone wolf fox
being binge-listened and not 'Fears: fully taken in ' - so basically the Netflix-experience without the visual stimulation, more an auditive overflow
travelling to Italy and having his music-movie-moment, designed and realized by videographer
Achievements he is particularly proud of
: the tracklist made from his personal (rejoicingly poignant) narrative, featuring the following 8 adorably witty and candidly contemplative songs
It started with one intuitive line on Just to get this straight, if Ali's mind - stimulated by adult wanderlust and steeped in teenage nostalgia mixing his very own prom night memories with timeless coming-of-age memorabilia; it was one line triggering a whimsically catchy and wistfully glamorous tonal throwback - and what a felicitious one it is. A shy and shiny act, Adolescence in Bloom' speaks to the dreamers out there, young at heart and hungry for illusive entrancement, staging discreetly flamboyant and dapperly dreamy melodics, sounding of sweet innocence and glowing wonder with a pinch of high hopes deceived yet not forgotten.
#2
Ali
and the
Robot Prom Night Band
had played at the '
Up next: the rhythmically addictive and atmopsherically arresting 'Feelingz', a fondly commanding composition which makes every music lover's heart leap for joy - especially the hearts of those who fancy sharp and sensual melodic diction. Whilst poetically nonchalant lyrical lines float fluently fine, the song's dreamfully picuresque tonal pulse surges in a powerfully heart-pounding still colourfully cozy fashion easy to fall for, collectively leaving the verbal and aural art-aficionadi among us in awe.
Roman Catholic prom night
' he recalls in his ode to adolescence (a period of marvellous albeit miserable lessons learnt), they would have got
all
the songs right
, starting with this invitingly longing slow-dance number: '
Let's Get The Band Back Together
'. Blissfully ambient and melancholically indulgent, the tender retro-track cleverly combines delicate desire and ardent devotion, puts on dolce and dramatic sonic scences with flying colours. So sit back and enjoy the show.
"It really set the tone for the album. "
Ali on 'Feelingz'
"I don't think I've ever gone that personal with a song. "
Ali on 'Til The Hands Come'
You can tell ' Til The Hands Come' is a personal one for Ali just by soaking in its triumphantly mournful, soulfully solemn flair and feel; a devoutly intimate dedication to his dad, who sadly passed away, the blissfully reverent title has an admirably quaint, augustly debonair vibe to it. Lost for words at first, they came to the high-minded (yet self-deprecating) wordsmith in a trustingly witty and warm way, blending ethereally glistening tonal echo and sensitive vocal presence to perfection.
Taking center stage: 'Jaspreet'. With 'her', adorably chic tonal haze and playfully gorgeous melodic grace unfold, radiating ravishingly dulcet, charmingly disarming verve hard to rein. 'Her' very spark multiplying, 'her' confident aura satisfying allows you to kiss the torture and turmoil of challenges faced, of bottoms hit goodbye for a while, gives you room instead to welcome heaven-sent harmonies, velvety uplifting beats and affectionately buoyant lyrical confessions that spur and spellbind.
Spotlight on 'Grey Sky Blonde'. Its demandingly darling and courteously coy appeal excites most in melodic moments vividly languorous and virtuously scenic, chivalrously spirited and museful likewise; praising electrifying and enthusing, endearingly enigmatic and lyrically elegant romance, this eloquent player is destined for the greatness any beloved storytelling gem deserves. And oh, it's so worthy of admiration and accolade.
" I think I dreamt the melody in me head. "
Every word 'sung-spoken' (in a smoothly slick manner), every sound reverberating (pleasingly perky and peppy in style) is like a gift that keeps on giving (in fact, the melody for it was given to Ali in a dreamy state of mind) - especially once you decided to cut to the fun part and have ' RE RUN' on repeat for a spell. Charismatically quirky, vivaciously sparkling and serenely swirling, this literal, forthright melodic proposal is none to dismiss. Simply don't.
You can escape to soundscapes pristine (and prudently written at it) by embarking on the boldly relentless and boisterously bittersweet musical journey that is 'AUTONOMOUS'. Bringing together jaunty and excitingly jubilant features, it's smartly dashing and briskly infectious tonal enthusiasm, it's feisty and shimmery euphoria in sound that clashes with self-conscious, reasoned lyrical closure to such an extent that exploring its wit and charm becomes even more of a rewarding challenge as well as a haunting pleasure. Savour it to the fullest.
Now, if you want to do Ali and even more so yourself a massive favour, go listen to ' Fox Muzak' in one go, in total and let him know what you think - cause even if you hated it, he would love to know.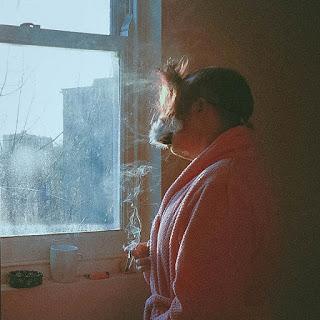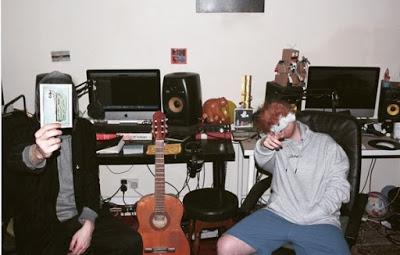 Listen to Ali Ingle's whole marvellous discography on ...