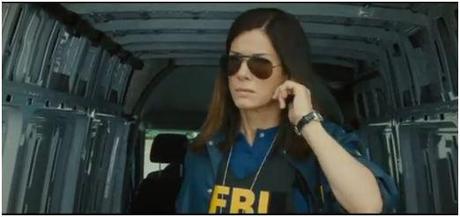 Twentieth Century Fox Film has released the international trailer for the comedy film The Heat. The project is directed and produced by Paul Feig (Bridesmaids, I Am David). It is scripted by Katie Dippold and music for the film is given by Michael Andrews.  
The Heat is an action–comedy film starring Sandra Bullock, Melissa McCarthy, Demián Bichir, Michael Rapaport, Tony Hale, Bill Burr, Michael McDonald and Nathan Corddry. The movie aims to hit theatres on April 5th, 2013. 
Hit the video to watch the trailer for Paul Feig's film The Heat.

Plot:
Uptight FBI Special Agent Sarah Ashburn (Sandra Bullock) and foul-mouthed Boston cop Shannon Mullins (Melissa McCarthy) couldn't be more incompatible. But when they join forces to bring down a ruthless drug lord, they become the last thing anyone expected: buddies.