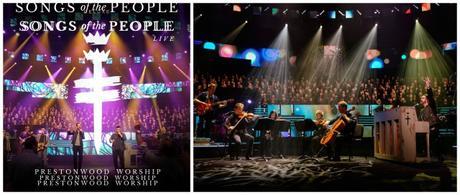 Integrity Music Announces September 23 Release for New Prestonwood Worship Album Songs of the People Featuring Guests Paul Baloche and Michael W. Smith
Integrity Music announces the September 23 gobal release of Songs of the People, a new album from Prestonwood Worship, the music ministry of the 42,000-member Prestonwood Baptist Church, which has two locations in the Dallas area. The project features all new songs from Prestonwood's worship team led by Dove Award winning songwriter Michael Neale ("Your Great Name") along with Prestonwood's renowned mass choir and special guests Paul Baloche and Michael W. Smith.
The 13-track project, which was produced by Michael Farren (AllAboutWorship/Pocket Full of Rocks), will be available as a physical CD/DVD, a digital album and a digital deluxe album with bonus video content.
"With more than 500 worshipers on stage, we really wanted to capture the power of a unified worshiping army, shattering the darkness with praise," says Neale of the project. "Having our good friends Michael and Paul join us in writing and leading for this project was a true gift… our prayer is that Songs of the People will be a resource for worshipers around the world to bring their offering to the King."
According to Neale, twelve different writers came together to craft the tracks for Songs of the People so that the album reflects the move of God within the Prestonwood community, which is one of the largest Southern Baptist congregations in the world.
"I could not be more excited about the songs rising from the hearts of the worshipers at Prestonwood," says Neale, whose own songs have been recorded by artists including Smith, Natalie Grant, Anthony Evans, Jr. and Phillips, Craig & Dean. "Our people have taken these songs in and are lifting them loudly to the Savior every week."
"God's Spirit is moving among us with new songs of adoration and consecration," adds Dr. Jack Graham, Prestonwood's Pastor. "They are joyous new songs of praise and gratitude… Christ-exalting and life-changing words and melodies… truly the songs of the people."
"The Word of God and testimony of Jesus is alive among us," he continues. "Revival is here. Many are coming to salvation and deliverance."
Some of the moving testimonies from the Prestonwood congregation are featured alongside the live concert footage on the Songs of the People DVD. Worship resources, including chord charts, for the new songs will be available at WeAreWorship.com and a songbook will be available through Bentwood-Benson.
Prestonwood will celebrate the release of Songs of the People beginning Thursday, September 22 as the church hosts "An Evening With Beth Moore," sharing new songs throughout the night. Michael Neale will also share the songs on the road as he joins Paul Baloche for "LeadWorship" workshops and special nights of worship in Pennsylvania (Sept. 30-Oct 1) and California (Nov. 11-12). In addition, Dr. Graham and the Prestonwood ministers will share a "Songs of the People" sermon series based on the Psalms throughout the fall.
The complete tracklist for Songs of the People, including featured vocalists, is:
Songs Of The People (Michael Neale & Paul Baloche)
Your Love Is Our Favorite Song (Michael Neale)
Still My Soul Sings (Michael Neale)
Our Story Our Song (Jordan Grizzard)
Here In The Holy (Jordan Grizzard)
You Can Have It All (Michael Neale)
Grace So Marvelous (Rick Briscoe)
Waves Of Grace (Stephen Miller)
Your Cover Me (Emily Inman)
We Turn Our Eyes (Paul Baloche)
See You Again (Megan Duke)
Let The Redeemed (Michael Neale, Paul Baloche, Jordan Grizzard & Stephen Miller)
We Are Alive (Michael W. Smith)
About Prestonwood Baptist Church:  With a dynamic, culturally diverse congregation and services streaming at prestonwood.org/live and airing globally (through Daystar, Hillsong Channel and TBN), Prestonwood is at the forefront of a renaissance within the Southern Baptist denomination as it seeks to serve a global faith community. The church is committed to ministering nationally and internationally as well as serving local communities through hundreds of ministries including those for homeless and disadvantaged families, individuals with special needs, and women and teens experiencing crisis pregnancies. Additional information is available at prestonwood.org.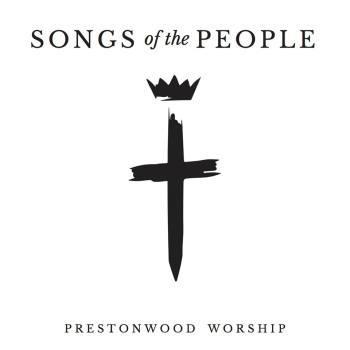 About Integrity Music:  Integrity Music is part of the David C Cook family, a nonprofit global resource provider serving the Church with life-transforming materials. With offices in Colorado Springs, Colorado, Nashville, Tennessee and Eastbourne, UK, Integrity is committed to taking songs of substance to the local church and its leaders around the world. Integrity publishes many of the top songs in the Church, including the No. 1 radio hit "We Believe" (Newsboys) as well as church standards "Revelation Song," "Open The Eyes Of My Heart," "Your Great Name" and "I Am Free." Additional information can be found at www.integritymusic.com.

~ ~ ~ ~ ~ ~ ~ ~ ~ ~ ~ ~ ~ ~ ~ ~ ~ ~

It would be great if you would stay connected with me!! You can follow me on Twitter @DebiL1611, like me on Facebook at 2014 and Beyond, circle me on Google+, follow me on Tumblr, Instagram and Bloglovin', subscribe on YouTube, or connect with me on LinkedIn and Pinterest.

Please make sure to visit my homepage and subscribe to my blog for more great posts on running, fitness and lifestyle topics as well as food, product, music and book reviews, and more!