Creamy, buttery mashed potatoes cook up in only 7 minutes in the Instant Pot Pressure Cooker.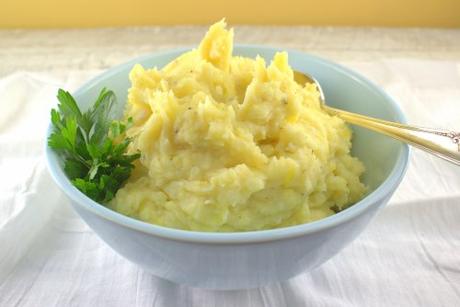 Instant Pot Mashed Potatoes
By Sue Lau | Palatable Pastime
Good morning? Is everybody ready for the big turkey dinner tomorrow? Today I am sharing my recipe for Instant Pot mashed potatoes. I've found that you can make your potatoes ahead, refrigerate, and then reheat later on, but when you use this pressure cooker, you really don't need to do that, since this cooks in only seven minutes, and doesn't crowd the stove top! And the end result is flavorful and delicious.
On the note of things to make ahead for your dinner, what do you like to make in advance? Most of it actually can, except you'll probably like to keep your fresh baked bread the day of, and if you do a green bean casserole, save the crunchy topping, whichever type you like, for the reheat.
What is on your dinner menu? I am having a small family dinner this year, and since turkey has already made its appearance, I will be serving a honey baked ham, Italian cavatini casserole, either mashed potatoes or cheesy homemade potatoes au gratin, salad, and cheesecake. Not traditional, but at least my out-of-town guests who mostly eat here at holidays will get a chance to try something different from my kitchen. My repertoire does extend well beyond turkey, after all.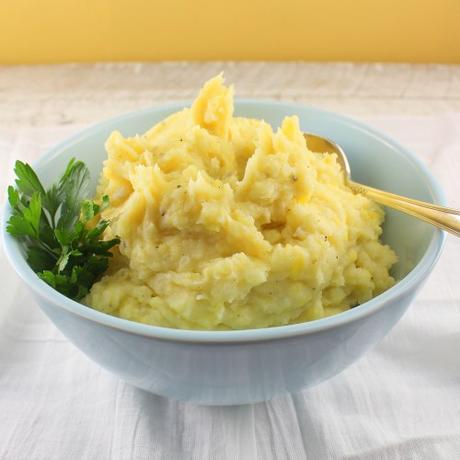 Join me tomorrow (on the fabulous turkey day!) when I share my recipe for homemade turkey stock, made with the turkey bones (carcass) in the slow cooker (so you don't have to stand over it all day). That stock is like manna for using in most turkey recipes, from giblet gravy to homemade soup.
Friday I will be sharing my recipe for Eggplant Parmesan, which is a classic favorite. And on Saturday I join a group of bloggers sharing recipes for Thanksgiving leftovers. I have my Turkey and Sausage Gumbo planned, which I know you are going to love. It uses some of my homemade turkey stock too! So you can start using that right away.
Sunday I will be posting once again with the #SundaySupper group. The weekly topic is about Holiday Cocktails and I have my recipe for Christmas Party Punch planned, which is a spiked version of red fruit punch with rum. I hope you join me each day!
Have a blessed Thanksgiving holiday-may it be all you hoped for and full of peace.
~s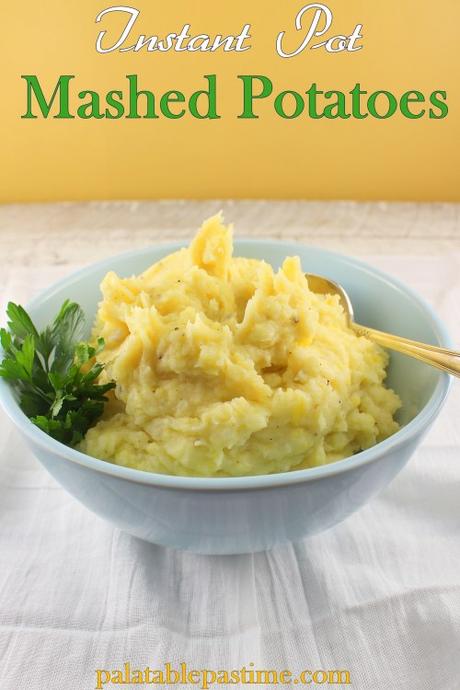 Instant Pot Mashed Potatoes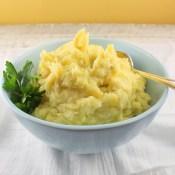 Ingredients:
3 pounds Russet potatoes, peeled and diced
1 cup water
1 teaspoon salt
4 tablespoons butter
1/2 cup sour cream
3/4 to 1 cup milk
salt and black pepper
Method: