Instagram is one of those social media platforms that's ideal for brands of all types, in all industries, and of all sizes. It offers the perfect place for you to gain exposure and develop a loyal band of followers.

After all, Instagram has grown so much, it has over 200 million active monthly members that share over 1.6 billion likes and 60 million images every, single day. Engagement rates for the majority of social networks sits at under 0.1 percent; however, this isn't the case with Instagram. The average rate of engagement for brands on Instagram is 58 times higher than what they achieve on Facebook. 
However, growing this engaged and loyal audience isn't an easy task. While this is true, it's not impossible. If you are ready to increase your engagement and enjoy all the benefits that using Instagram offers, keep reading.
1. Cross-Promote the Dedicated Hashtag You Have Created 
While it's great that you have created a custom hashtag for your brand, does anyone known how to use it to share content? You have to ensure it's in your profile, but you also need to take the hashtag game offline. Print it on your receipts, in your ads, on your store signs, and make sure it's displayed at relevant events. 
If you are on TV or radio, tell people to use your hashtag. You can integrate offline and online campaigns by making sure it's found on your other social profiles, in your email blasts, and on your website. You can't just hope people are going to find it. 
2. Join Engagement Groups on Instagram 
Have you just started to learn how to get new followers through Instagram? If so, this is a great tactic for beginners to use. There are some Instagram newbies who have used this tip and watched their followers grow – quickly. 
What did they do? It's simple really – they just joined engagement groups. 
While it's going to be tempting to join the biggest and best engagement groups on Instagram, you'll get more targeted followers if you stick to the groups related to your niche. You can find engagement groups for an array of topics, from fashion and beauty to travel and more. 
When you join these groups, you can get new followers and new likes from people who have similar interests. However, if you are serious about getting more attention, you need to return the favor and follow fan pages for others who join the group. 
3. Use Creative Hashtags 
With Instagram captions, you need to move beyond single-word, obvious hashtags. While you want to add these in the mix, you should also use hashtags that tell part of your story. Try being outrageous, ironic, funny – anything but boring.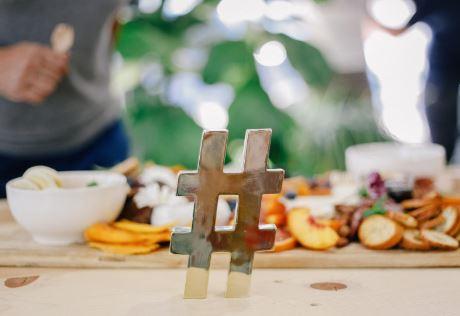 4. Repost Other People's Content 
If you are going to use this strategy, you have to give credit to the original poster in your description – each time you post something that belongs to someone else. Now, Instagram has added another update to their policy and you have to ask for permission before you repost anything. 
5. Calls to Action are a Must
Another effective way for you to increase the shareability of your caption and to engage your followers is to ask a question or to add a call-to-action to your photo captions. 
By making a request like this, you can encourage people to engage with what you have posted. 
6. Participate in Popular Conversations 
For each post you create for Instagram, use a mix of hashtags that are relevant, along with super-popular and trending hashtags when you can. 
Extremely specific hashtags are usually long-tail keywords that appear more intent and help you find more people. While this is true, the universally trending hashtags, such as #fun, #photooftheday, #tbt, and others will still help you get in front of more people in general. It's important to use a mix of both these types of hashtags to get attention on a platform as large and noisy as Instagram. 
7. Have Your Instagram Account Promoted Through Buzzfeed
To get a boost in Instagram followers, you have to find a way to tap into the huge audience. No one embeds various Instagram posts in their content as much as Buzzfeed does. 
In fact, a staff member of Buzzfeed shared how she was able to grow her personal brand being an Instagram influencer. To date, she has almost 6,000 followers. The good news is, Buzzfeed has a Community section where anyone is able to post content; however, you have to follow their set guidelines to build trust with users and to get more visibility. 
8. Interact with Users Through Comments, Likes, and Follows 
Instagram is a community. A great way to get involved in the community is to find people who post information and photos that are interesting to you and then follow those accounts and interact with the content they have posted. It can also help you get your foot in the door with a new audience. 
This helps you do two things. One is that when they receive the notification you have followed them; they may check your account and figure out if they want to follow you. This is why it is so important to have good content present before you begin reaching out to other people. 
The second benefit is that you will be seeing their recent posts in your feed. This allows you to interact and Like them if you want to. As you start to build your following, make sure you celebrate your followers and show them that you appreciate their attention by responding to any comments left and then following them while engaging with their posts.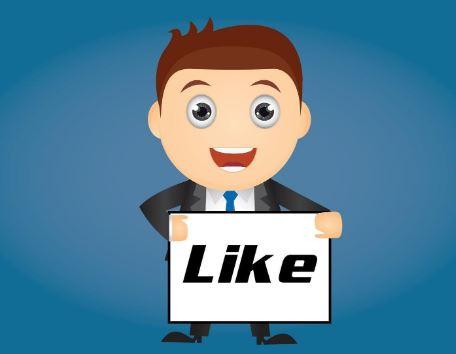 9. Use Your Bio URL
This is a piece of prime real estate on your Instagram profile. You don't want your bio to just link to the homepage on your website, right?
Make sure to change things up at least a few times each month. Also, use the clickable link allowed in your bio to help drive new traffic to your most popular or newest content. 
10. Ask Customers to Share Their Photos 
When you are getting started with Instagram, it's going to be easier to get followers if you have photos from your customers in your feed. 
Why?
Because it offers social proof. 
If you have never had a customer, reach out to an influencer or two in your niche with less than 5,000 followers. Chances are, they will be willing to take photos with your products and post pictures. This is going to benefit you both in the long run. 
Growing Your Likes and Followers: It's Possible 
As you can see, there are several ways you can grow the likes and followers you have on Instagram. Make sure to consider all the factors here to begin building your following and getting more likes. Being informed will help you get the biggest bang for your buck when it comes to your efforts on Instagram.