America's colleges and universities are more than left-wing, they've gone stark raving mad.
In 2015 America, would a university allow a student club celebrating genocidal killers like Hitler and the Nazis? Would a U.S. university host a student club glorifying serial killers and mass murderers? Would a U.S. university approve a student club that glorifies chopping off people's heads and raises funds for the murderers? Would that university actually funnel hundreds of dollars to support that student club?
Then, to top it off, would the university that does all that be a CATHOLIC university?
You think the thought of the above is outrageous? Think again.
James O'Keefe's Project Veritas conducted a sting operation on Florida's Barry University and uncovered just how utterly perverse the university is.
Here's the account, "O'Keefe Exposes Another University Sympathetic to ISIS," March 29, 2015:
Award-winning journalist and New York Times' best-selling author James O'Keefe released a second video in as many weeks today exposing university brass sympathetic to ISIS. Last week, O'Keefe released a video showing a dean at Cornell University advising a Project Veritas investigative journalist on how to start and fund a pro-ISIS club on campus.

Today's video reveals several high-level officials and a professor at Barry University actually sanctioning a club with the stated purpose of sending material aid to ISIS. Barry University is a prestigious south Florida institution whose alumni include the current Prime Minister of Haiti and the current Attorney General of the Bahamas.

In O'Keefe's latest video, several Barry University officials as well as a professor appear a little too eager to guide a Project Veritas investigative journalist through the process of forming a pro-ISIS club. Derek Bley, Coordinator for Leadership Development & Student Organizations, was fully aware that the proposed student group was being formed to aid ISIS and he expressed no ethical qualms whatsoever. Disturbingly, Bley's only concern appeared to be the use of the acronym "ISIS" in the club's name: "We're not here to limit people and their clubs…  but I would recommend maybe coming up with one or two other possible names just in case this one does not get through."

The Project Veritas journalist also had a discussion with Frederique Frage, Associate Director of International and Multicultural Programs, and Daisy Santiago, International & Multicultural Programs Coordinator, both of whom were incredibly supportive of the proposed mission of the pro-ISIS club, just not its name.

Frage and Santiago appeared to be concerned only with the club's name in a joint meeting with the Project Veritas journalist. In the open office setting where the meeting took place, Frage said: "By all means we support any student wanting to start their own organization… the only thing, as far as the name, the thing is, because technically our country is at war with ISIS." And Santiago opined: "We talked about maybe saying [Sympathetic Students] in support of in the Middle East… as opposed to [saying] ISIS."
Note: In other words, Barry University official Frederique Frage fully recognizes that it is improper to host a pro-ISIS student club because doing so would be aiding and abetting an enemy of the United States. There's a word for Frage and Barry University: Traitor.
In a truly shocking and incredible development, Professor Pawena Sirimangkala signed the necessary documentation to give the Project Veritas journalist everything she needed to start the pro-ISIS club (our journalist, of course, did not). Unbelievably, just prior to signing the documentation, our journalist told Professor Sirimangkala that the name of the club had been changed, but the mission of the club was going to remain the same. Incredulously, Professor Sirimangkala simply responded: "perfect, perfect… I'll sign… I'm glad to do it."

"It is disturbing to see our nation's university system festooned with professors and administrators that are sympathetic to ISIS," stated James O'Keefe, President of Project Veritas. "First, we saw this horrifying support at Cornell University and now we have numerous officials at Barry taking things even further. As demonstrated at Cornell and Barry, our nation's university system is being overrun by those who subscribe to ivory-tower political correctness and that is truly dangerous to our nation and our nation's students. It is time to stop looking the other way and address this very serious issue."

Founded in 1940, Barry University is a private, Catholic university in Miami, Florida. It has more than 4,000 students, a campus of 54 buildings, and 40,000 alumni.
Here's contact info for the President of Barry University: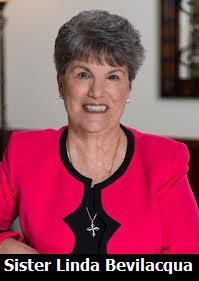 Sister Linda Bevilacqua, OP, PhD
E-mail: [email protected]
Phone: 305-899-3000 or 1-800-756-6000
Address: 11300 NE 2nd Avenue, Miami Shores, FL 33161-6695
H/t FOTM's MomOfIV
See also:
Are You a Useful Idiot?

Project Veritas uncovers a rat at Cornell
~Éowyn