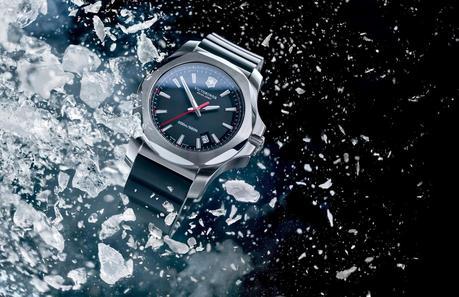 Would you ever describe a wristwatch as epic? You might if you've seen the Victorinox Swiss Army I.N.O.X. timepiece video. The Victorinox Swiss Army I.N.O.X. timepiece was created to celebrate the company's 130th year anniversary. In celebrating, the company sought to embody everything that the Swiss Army (knife) is known for: reliability under any condition or pressure. And wow did the I.N.O.X. timepiece deliver! For starters the watch is solid steel. It's guaranteed to remain perfectly sealed underwater up to 200 meters (660ft), and even when placed in a washing machine for two hours. The timepiece video shows the watch being run over by a 64 ton truck, shot through concrete walls, and even remains as cool as a cucumber at 12G forces of acceleration. Pretty epic, right?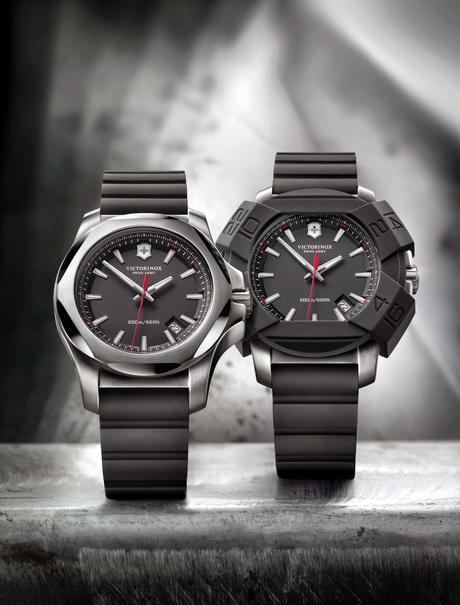 I.N.O.X. in its name gives tribute to it's heritage. The word inox is French for 'stainless steel', a material that is famous for being able to resist rust and corrosion, as well as display incredible strength and durability. (Fun fact? The founder's mother was named Victoria. Victoria + inox = Victorinox). Beautifully crafted, the I.N.O.X. watch creators set their sights on creating an item that would draw from the long history that exists between watchmaking and knife-making within the company. Both crafts are each different in their own right, yet share the same brand and passion: to display the uncompromising skill and high quality attention to Swiss craftsmanship. Or, as the LA Times put it: '[The I.N.O.X.] was created to celebrate the 130th anniversary of the company, but it's engineered to survive so much punishment that the resulting wristwatches are likely to be ticking when the company's 230th rolls around.'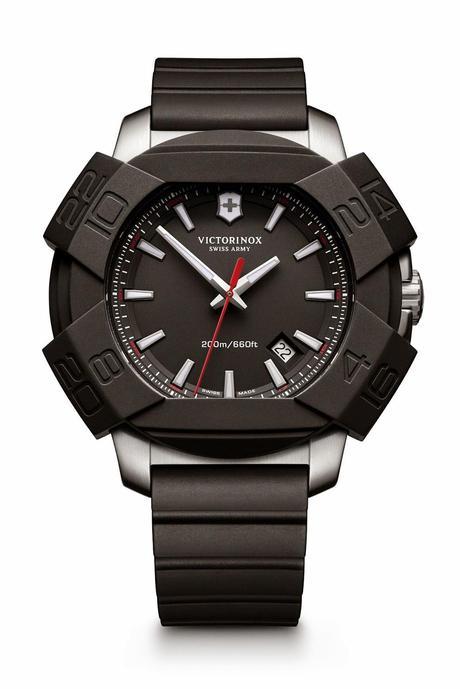 The I.N.O.X. watch is as timeless as it strong. It has been created to withstand incredible amounts of stress and pressure, however in its design remains sleek and classic to wear. The watch also comes with its own customized nylon/silicone 'bumper'; a removable protector that fits perfectly over the crown. Considering the 130 rigorous durability tests that the watch endured (the usual for the company is somewhere between 70-80) before hitting the market, one can imagine that the nylon/silicone bumper is a way to accessorize the watch. It can certainly handle it's own hard knocks!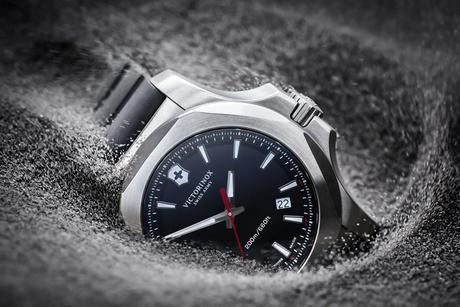 Essentially, the Victorinox I.N.O.X. is one tough watch built to handle the extremes; but it also seamlessly transitions into the finer moments in life without so much as skipping a beat. The steel has been crafted and designed to catch glimmers of light. It is not overtly 'loud' in its display, but relies on it's solid 130 year heritage of fine Swiss craftsmanship as its bragging rights. All I.N.O.X. watches come with Ronda quartz (Swiss made), movement. The 2014 collection comes in 3 dial color options: black, khaki green, or navy blue. To learn where you may purchase the I.N.O.X. watch, please visit their website and click on the store locator.
I partnered with the brand to write this article but every word is mine