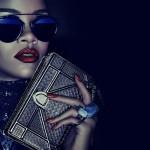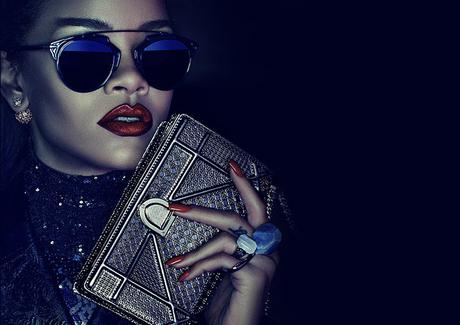 How it all started…
The beginning of one of the most renowned and exclusive fashion houses took place when fashion designer Christian Dior was born in a small village in France in 1905.
In 1935, he began his career as a professional fashion designer. But with his mother's and brother's deaths, he was temporarily separated from his true passion. During the Second World War, Christian Dior served in the military but he finally moved back to France again in 1941.
At first, his designs were not supported by the audience because of his exaggerated style and the expensive materials he used in the production process. However, his feminine designs soon earned the audience's support, especially from customers fond of the excess.
Later, John Galliano's vision revolutionised the legendary Parisian house, one of the finest couture label that has created 60 years of extravagance and glamour.
Dior eyewear is known for its high-quality craftsmanship. Dior sunglasses and eyeglasses are crafted from the most innovative and best raw materials. Their results are exclusive creations that guarantee contemporary elegance.
New collections
Dior So Real, the futuristic aviator style
Dior So Real design rewrites the rules of the timeless aviator style introducing round shapes.
A destructured pantos shape and semi-mirrored lenses make these unisex sunglasses so appealing. Their single bridge gives these chic spectacles a very futuristic look. Every model comes with an original color-pop (blue, green, yellow…) set of nose pads.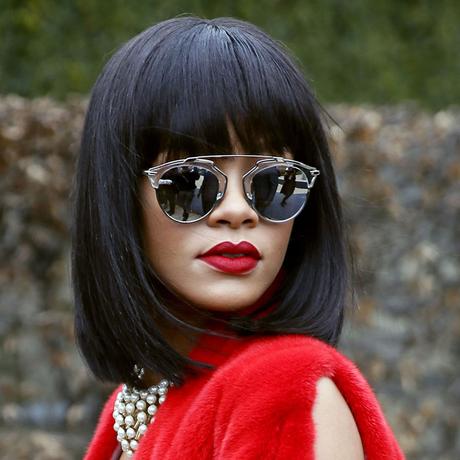 Rihanna, the new oficial face of Dior, in Dior So Real  APP.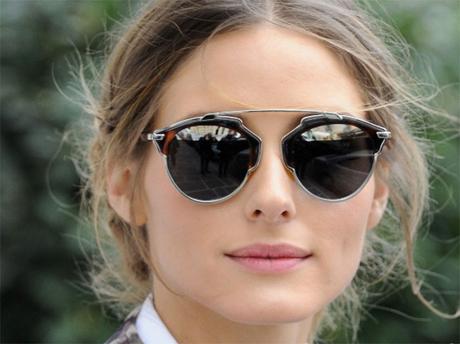 The it girl Olivia Palermo wearing Dior So Real AOO.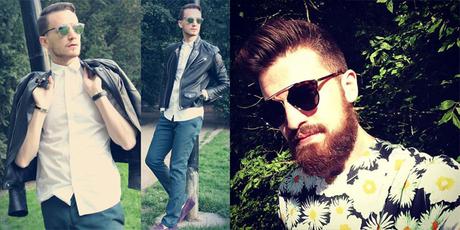 Two male fashion bloggers in Dior So Real AOO and APP.
Dior Technologic, a futuristic reflection
Another extremely bold and perhaps more daring design is the Dior Technologic model, made of the most cutting-edge materials to get the result of a very exclusive style, with futuristic features.
These unisex aviator sunglasses feature a very thin metallic frame that goes from side to side of the s face, connecting both edges of their lenses, getting the technologic and timeless touch that defines this model.
The same as with Dior So Real, Dior Technologic mirrored lenses are key to this pattern.  But in this case they are ultraflat lenses, an impressive style choice that definitely provides the final touch to this design.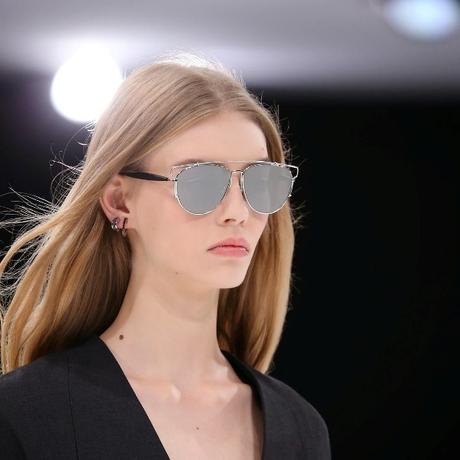 Fashion model in Dior Technologic at catwalk.
Dior So Electric, embodiment of feminine elegance
'Airy elegance' is what Dior says about the So Electric sunglasses, a pair of oversize glamorous sunglasses with acetate eyebrow-like frame and metallic outline. This is the most retro style design of Dior new collections.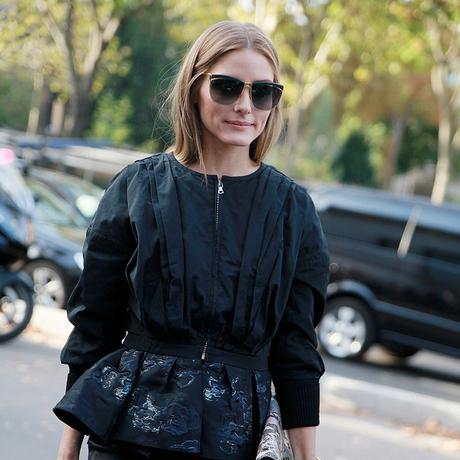 Olivia Palermo in Dior So Electric MY2DJ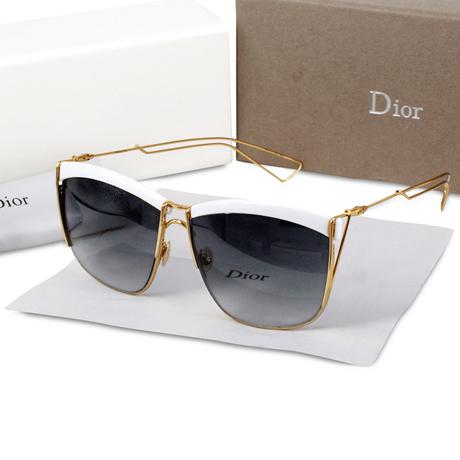 Dior So Electric 266NR
Dior Reflected
Dior Reflected sunglasses also have pantos shape, but this time, it renews itself by playing with different materials to make the frame. The frontal part is made of a galvanized metallic layer with double bridge, whereas acetate was used for the temples.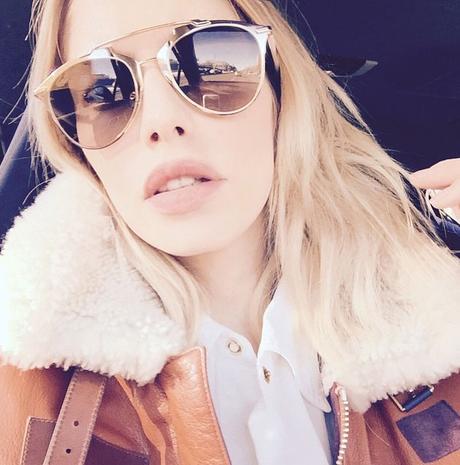 It girl Elena Perminova in Dior Reflected
Timeless collections
Dior Extase, French for "ecstasy", are a pair of elegant and classic sunglasses that are hand crafted from the finest Italian acetate. Their frame is rounded and oversize.
Women with strong personalities will find in Dior Extase their perfect ally.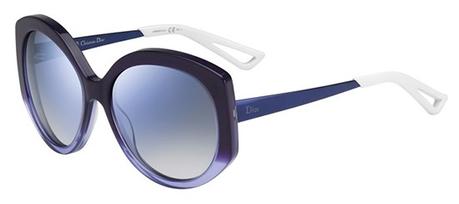 <"><" target="_blank">DIOR EXTASE 1 KW7 58 17
Dior Envol
Dior Envol, French for "flight", sunglasses have a feminine cat eye frame and fluid curvaceous temples.
Made of the purest acetate, these Dior sunglasses define the feminine aura with a bold silhouette.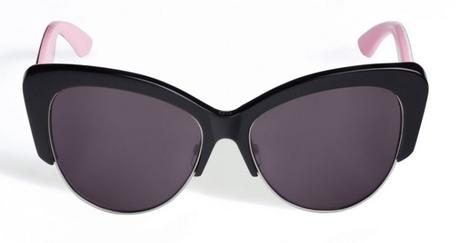 Dior Chromatic
Dior Chromatic are a pair of vintage sunglasses with a cutout design at the corners. The frame is crafted from ultra-light Optyl™ plastic that adapts to the wearer's face completely.
Dior Chromatic 1 reinvents the classic cat eye, but it preserves the feminine shapes and adds some contemporary details. A transparent frame combined with pop coloured and prism ended temples pierce through the frame's corners.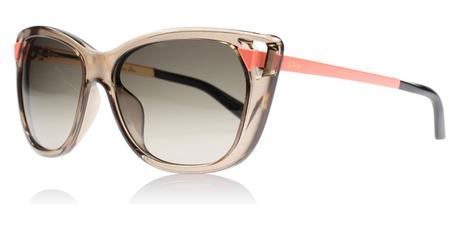 Dior Eyes
Dior Eyes collection features an extravagant pair of butterfly lenses that extend outside the metallic frame, giving the idea of a fierce cat mask.
Dior Eyes1 model is a design with a metallic frame over the butterfly silhouette of a pair of lenses. The metal is covered by crystal acetate temple tips.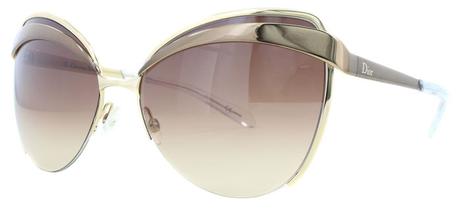 Dior Promesse
Dior Promesse sunglasses have a very strong cat-eye shape and a metallic stripe that cuts the frame. This is another design by Dior that enhances feminine curvy shapes. Lenses expand outside the frame.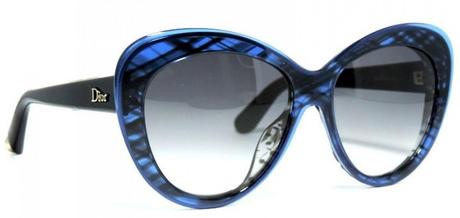 Dior Audacieuse
Dior Audacieuse is one of the most exquisite art pieces by the fashion house.  These sort of winged sunglasses have pointed lenses, and each temple has different shapes and coloured enamels.
The elegant and feminine butterfly shape blends with sophisticated lines of vintage style and couture trimming.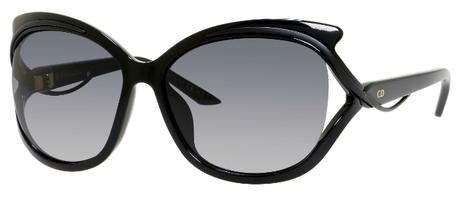 Dior Diorelle
The oval is one of the most favourite shapes in the history of the house of Dior and Dior Diorelle follows this path, presenting an oversize oval frame, with a very daring and opulent design.
Diorelle 1 has the forked temple and oval lens surrounds an open frame on the extremes. Metal details give off from the hinge and extend over the face of the frame.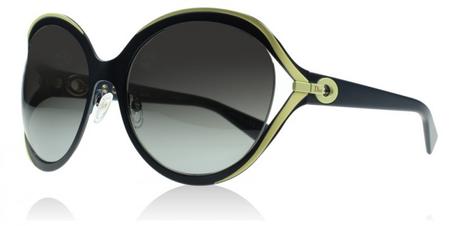 And for men, DIOR HOMME
Because we can't forget about men, Dior collection for guys is worth mentioning. Dior Homme is the menswear line of Christian Dior. It prefers more formal and minimal styles, with a more classic colour palette of shades of black, gray, blue, classic Havana or chocolate brown.
Dior Black Tie
Dior Black Tie sunglasses are the cornerstone of the Dior Homme line.