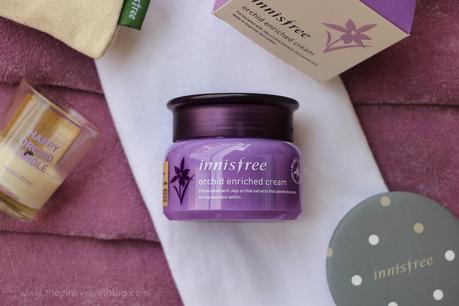 Innisfree Orchid Enriched Cream
This is the first time I tried Innisfree in my life and after experiencing Innisfree Orchid Range, I am realizing why Korean Beauty is admired so much. Honestly, Innisfree products are so costly that I never thought to give them a try but now I am realizing the worth of it. 
Innisfree Jeju Orchid Enriched Cream has become a part of my skincare routine now and I can't live without it now. 😃 Let's get into details.