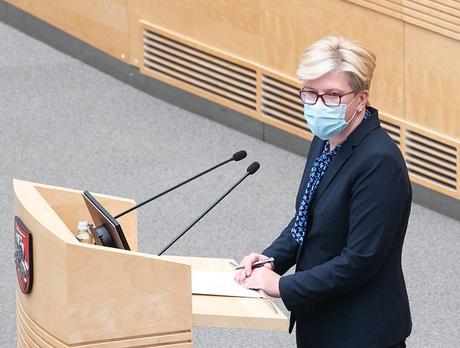 The Vilnia is a river that emanates from ge of Vind ž i ū nai, 5 km south of Š umskas, at the Lithuanian-Belarusian border. The Vilnia is 79.6 km long and its basin covers 624 sq. km, flowing into the Baltic Sea. Its confluence with the Neris lies within the city of Vilnius, and the river's name was probably the source of the city's name. Bruno of Querfurt was a Christian missionary who was beheaded near the border of Kievan Rus and Lithuania for trying to spread Christianity. .. able to identity who is - Ingrida Šimonytė, talked about in this post ?
Lithuania is a country in the Baltic region of Europe. Lithuania is one of the Baltic states. Situated on the eastern shore of the Baltic Sea, to the southeast of Sweden and Denmark, Lithuania is bordered by Latvia, Belarus, Poland and Kaliningrad Oblast (a Russian exclave). The capital and largest city is Vilnius and other major cities are Kaunas and Klaipėda. The official language, Lithuanian, is one of only two living languages in the Baltic branch of the Indo-European language family, the other being Latvian.
Ingrida Šimonytė is an economist who is the current Prime Minister of Lithuania, having taken office on 25 Nov 2020. She is the second woman to hold the office, following Kazimira Prunskienė. Šimonytė has served as a member of the Seimas for the Antakalnis constituency since 2016 and was minister of finance in the second Kubilius cabinet from 2009 until 2012. She was a candidate in the 2019 presidential election. Šimonytė is an independent politician, although she has been affiliated with the Homeland Union.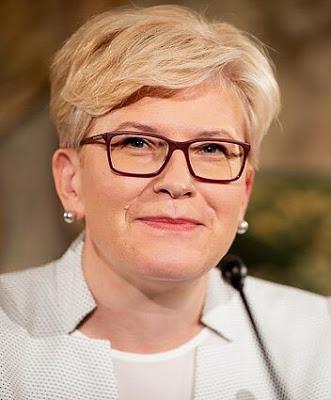 Šimonytė graduated from Vilnius University with a degree in business in 1996, later receiving a master's degree as well in 1998. She began her career as an economist and public servant, working as chief of the tax division within the Ministry of Finance until 2004. Šimonytė returned to politics in 2016, when she ran as an independent candidate in the 2016 parliamentary election to represent Antakalnis constituency in Vilnius, ultimately winning a seat in parliament.