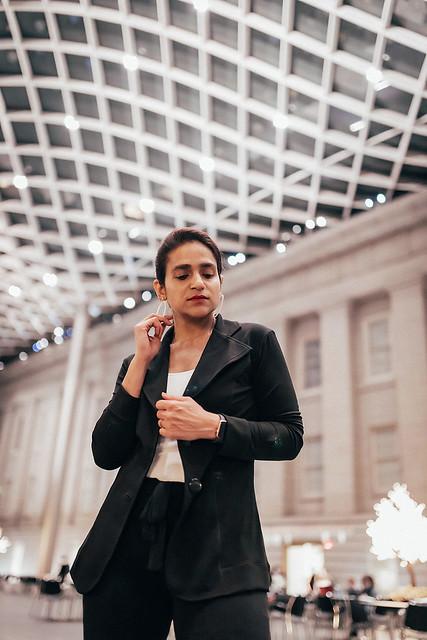 Photography via 

Natasha

 / 

@_nhphotoz
"Influencer culture has produced an army of clones who believe themselves fashionable but instead replicate almost always to a tee, the ensemble of the other, not in isolation, this distinguishes style and fashion. The former cannot be purported - its innate, lived and formed from life duly informed." - D

esirée Venn Frederic

This past weekend 
Desirée
had shared this thought-provoking story on Instagram which later became into an interesting debate on the platform. Since it resonated with me, I decided to share it on my stories which received an all most complete agreement from my readers/audience. Desirée asked what my views were on the topic. And since I had a lot to say about it, I decided to  share it on the blog as well. So here goes ... 
I believe most people in the world are followers. They want someone else to do the heavy lifting and figuring out the meaning of their existence (and style) and then they can simply edit the template to their comfort and needs.
Original thinkers are few and far apart. To find one's original style (or thought) one has to spend time with oneself and figure out who they are and what do they stand for. Style is a part of one's personality and is heavily influenced by the life lived and hopefully not so much by the ever-changing-trends.
However the current influencer culture is all about "influencing the influenced". It's about making a quick buck. Intention to make a sale drives the content and not vice-versa. There are very few outliers and even when a genuinely 'different' voice rises there are so many duplicates instantly that it's hard to spot the original.
Instant gratification is sparse in the world of self-starters and people treading their own path. Popularity comes to those who are the most relatable and easily "copy-able". Today's culture does not support slow and steady. It's all about now and current.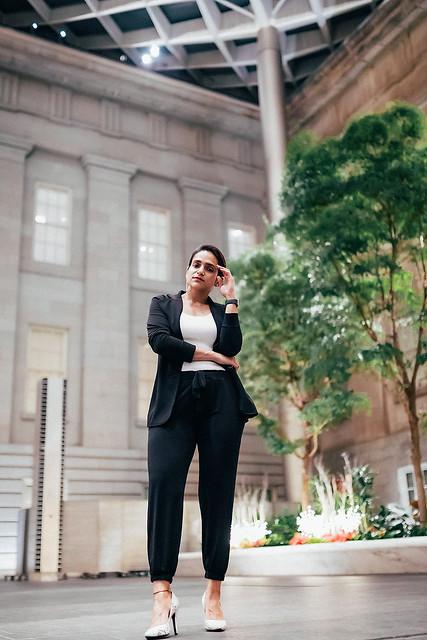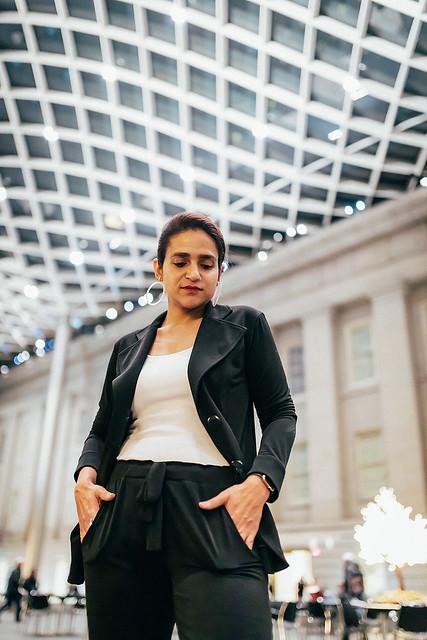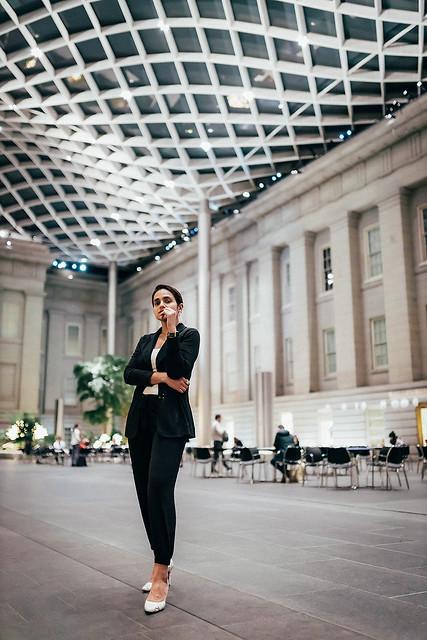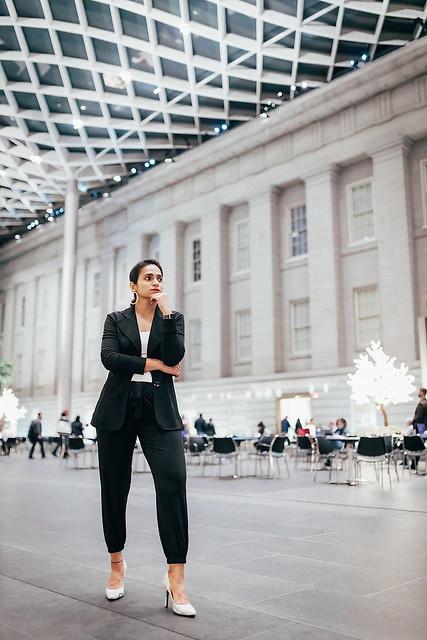 Location - Washington D.C.
c/o

Blazer

| c/o

Pants

|

Shoes

 
I received this set from

Cindy Karen

and I cannot stop raving about the fit and cut of their pieces. I love these pants with heels, flats, even with trainers. They are versatile, wrinkle-proof, and unbelievably comfortable. As for the blazer, it is the perfect - the fit is fabulous, the material is indestructible, and the overall look is so easily dressed up or down. This is a great option for travel and long work days since it is wrinkle-free and breathable. I would highly recommend both.