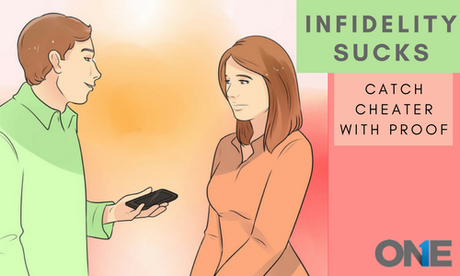 Infidelity is one of the most heartbreaking issues in the society and cheating spouse or partner is everywhere in the world. You may hear of in the media and also have seen people suffering from broken relationships that have been devastated by affairs. There is the number of spouses and partner that have to face a serious betrayal.
Cheating spouse or partner stories is not new and good or bad relationships are part of our life. But life does not permit us to make decisions having suspicions, negativity and due to trust deficit in a relationship. Therefore, before you are going to make any decisions that can ruin your relationship, think wisely, stay informed and then act in a generous way, rather than making an unwise decision quickly that left you with nothing, but with guilt.
Infidelity Statistics: Associate Press & Journal of Marital and Family Therapy
One-third of the marriages, one or both partner has admitted to cheating
22% of the men have claimed that they have cheated with their spouses
14% of women admit that there is an element of cheating in their lives.
36% of men and women have claimed that they have an affair with fellow workers at a workplace
17% of men and women have admitted having a hidden relationship with brother and sister in law
Spouse or partner who

cheated

before are 350% more likely to do it again
35% of men and women admit to cheating on the business trip
10% of women and men are involved in cyber infidelity
40% of the affairs online usually turn into real-life affairs
Infidelity happens: Spouse or partner has a negative personality
Negative minds often do nothing but see everything and incidents critically. That's why these kinds of people often struggle in a relationship to have good terms with the partner or spouse. The element of negativity may come in the form of cynicism, whining, attacking criticism, pessimism, discontent and with the perfectionism and last but not the least with the hyperintensity.
These kinds of behaviors make people stay away from you and it includes your spouse or partner.  If these kinds of things you have in your personality, then all you need to do is to change your pattern of negativity and avoid making un-wised and decisions about your relationship. You just simply need to surround with the people that are positive in attitude and behavior. However, if these things never exist in your personality, then you need to who, when, why and how your partner has cheated on you.
"Once a cheater, Always a cheater": A Quick primer on infidelity
If you are running with thoughts that you are being betrayed by your partner or spouse, you need to calm yourself and before coming to a final decision. Unfortunately, infidelity is everywhere and it can happen in the relationship at any point in your life. On the other hand, few researchers do believe that the infidelity in a relationship happens after 2 years anyone has spent in the relationship. Therefore, there are certain things that can play its role to put your relationship at stake. So, a partner or spouse can involve in emotional infidelity.
Why does infidelity happen in a relationship?
Well! It is difficult to say it specifically, that why infidelity happens in a relationship. There could be a number of reasons behind that phenomenon.
It can happen due to the sexual dissatisfaction and incompatibility of spouse or partner behavior. Dr Jhon Gotham the founder of The Gottman Institute, who has been doing research on relationships since the 1970s

Most of the spouses and partners have extramarital affairs because they want to enhance their sexual lives, and it can happen due to emotional dissatisfaction, he added that. A spouse or partner may feel neglected or unappreciated, he further added that.
The affairs or infidelity may provide a cheater personal validation and emotional intimacy which they lack forms their partner or spouse.
Other reasons
The infidelity can occur among the spouse or partner due to lack of physical and emotional distance between the two. Revenge is an also factor or cheating on partner or spouse, almost 9% of men have admitted that they might have an affair in order to get back at the spouse, and 14% of women cited revenge as a reason of being betrayed by the partner. Other reasons of infidelity among men and women could be to have more than one sexual partner and most of the cheaters are involved in affairs due to emotional and physical comfort.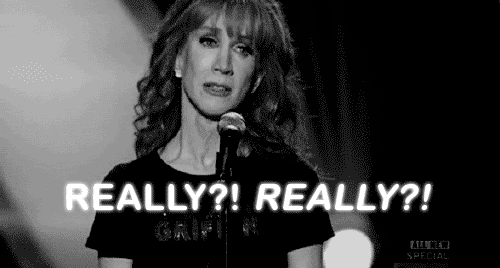 How is infidelity happening in the relationship?
Infidelity through cell phones & Gadgets
The rise in the rise of technology such as cell phones, gadgets, and computer devices has brought a dramatic shift in the infidelity and also categorized it into the cyber infidelity. Now partners and spouses have many ways of cheating on each other.
Cyber Infidelity has prevailed via social media and dating apps
The modern piece of technology is a constant temptation due to secrecy and prevalence. Now people who are in a relationship can easily seek out the new partners and have affairs via social networking apps such as Facebook, Yahoo, Line, WhatsApp, also with the dating apps such as Tinder, Snapchat and with others via smartphones connected to the internet.
However, there is huge chance that your spouse or partner connects with old partners through social networking apps. Having said that earlier, almost 10% of the affairs are happening online and 40% of the online affairs becomes real-life affairs.
Infidelity has risen through micro-cheating
The social media platforms and dating apps enable people to send and receive sneaky text messages and to make phone calls. They can share their contact numbers, shared their photos and videos instantly and even can make Voice messages without paying a single penny.
However, there are numbers of dating apps available that promote infidelity among the people that are already in a relationship. The user can send flowers to long distant girlfriend via cell phone and cyberspace.
So, technology also facilitates infidelity easier to hide no time ever before. The bombardment of technology has changed the course of thinking that how we can cheat. Now a stranger can strike up with a chat conversation, in old times people have to meet in person.
Infidelity has changed into cyber infidelity
Having the conversation online via instant messaging apps audio and video conversations are quite ambiguous, less inhibited and it can lead people to become intimate rapidly.  People can share the information with each other via social networking apps that most of the people cannot share personally.
However, spouses are the partner is also involved in micro-cheating such as people that have carried out a text-based emotional affair with the person online. However, social media app such as Facebook leads females to emotional infidelity. The sudden shift in the technology has made people remain in the online realm and others are leading in real-life encounters.
Don't say it's over yet
Don't end up with your spouse or partner, until and unless you have come up with the proof. If you don't make your ultimate decision wisely, you will have nothing, but a disappointment and piece of guilt.  However, if you strongly believe that your significant half has cheated on you, then there are the number of ways to uncover the truth. You can do a new call to action with cell phone monitoring app that will empower you to spy on spouse cell phone, internet, and social media activities to the fullest and at the end of the day, you can make your final decision without any regret.
New call-to-action catch cheating spouse with TheOneSpy
If you think you are the victim and your significant have betrayed you, then you can come up with the solid proof. All you need to do is to subscribe with cell phone surveillance software. Then install it on your partners or spouse phone. When you have ended up with the process of installation, you can use the number of its tools to spy on each and every single activity your target has done on the cell phone.
You can record and listen to the phone calls with secret phone live call recorder of the TOS mobile spy app. Furthermore, you can use IM's social media of the cell phone tracking software; it empowers the user to view IM's logs and dating app logs such as text messages, chat conversations, shard media i.e photos and videos, audio and video conversations and Voice calls.
You can do the live screen recording of all the trendy social media apps and dating apps such as Tinder, Yahoo, and Snapchat. It will allow to making short videos of the spouse cell phone screen that clearly show the activity happens on instant messengers and dating apps.
Furthermore, a user can catch the cheating spouse activities on the phone in real-time with spy 360 live surround listening. It makes user capable of listening to the surround sounds and Voices. Moreover, a user can view live surround visuals with spy 360 live camera streaming. However, a user can share the cell phone screen of the alleged cheating spouse to the online control panel.
 The user can get access to the web portal and can view real-time cell phone's screen activities. You can use text messages spy on the cell phone monitoring software. It makes you capable to view sent or received text messages, iMessages, SMS, MMS and BMM chats messages. Last but not the least; you can track your partner location by tracking their mobile phone's exact and current location with GPS location tracker.
Conclusion:
Stop making the risky hypothesis or remove your suspicions and makes your relationship even stronger. However, uncovering the truth behind your suspicions that your partner or spouse has cheated on you can give you peace of mind that you have made a right decision, rather than making your life more vulnerable that you have put blame on someone, who is innocent with the help cell phone tracking software.  TOS mobile monitoring software is the best app that provides your real-time results with great efficiency and accuracy.