Hi Huneybees,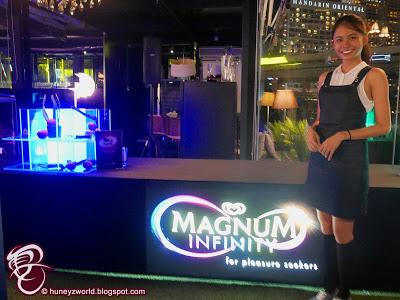 Welcome to the
MAGNUM Infinity Playground
, where you can relive your childhood playground fun amongst the bright rainbow colours. Come on in for the Magnum pleasure!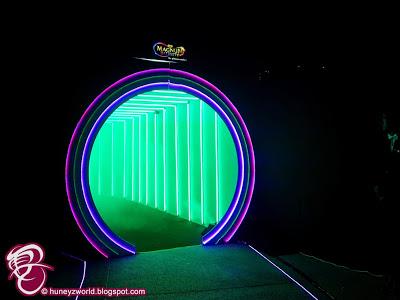 Walking through this tunnel filled with chocolate fog, is as though I was being transported into Willy Wonka's factory, what lies beyond is definitely beyond imagination with tons of chocolate and caramel fun!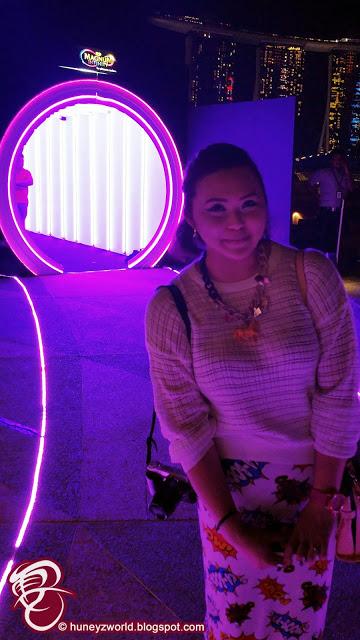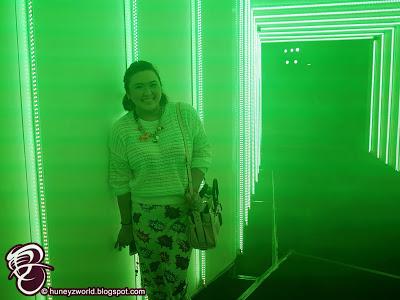 Right over the other end of the tunnel, I was brought right into
Orgo Restaurant & Bar
right at
Esplanade's Rooftop Terrace
. Bright lights and stunning, gorgeous people were there for the grand opening of the
Magnum Infinity Playground
. Pyrotechnics, smoke machines, fireworks and confetti were all used for this celebratory moment!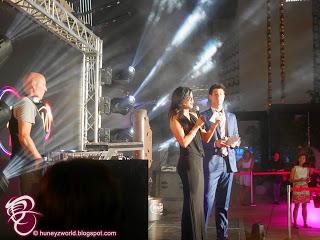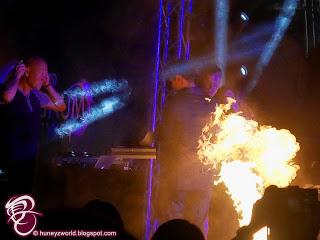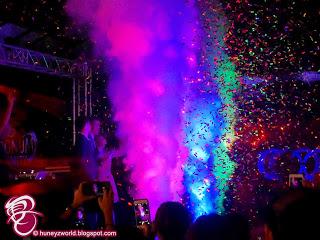 All to celebrate the launch of the new
Magnum Infnity Ice Creams
that are made from a rare source of naturally rich
Tarzanian cocoa
that produces intense premium dark chocolate. They are available in 2 indulging flavours and sizes -
Classic sized Chocolate and Caramel
and the
Chocolate Mini
, both combined with irresistible chocolate ice cream covered in crackling dark chocolate and real cocoa nibs!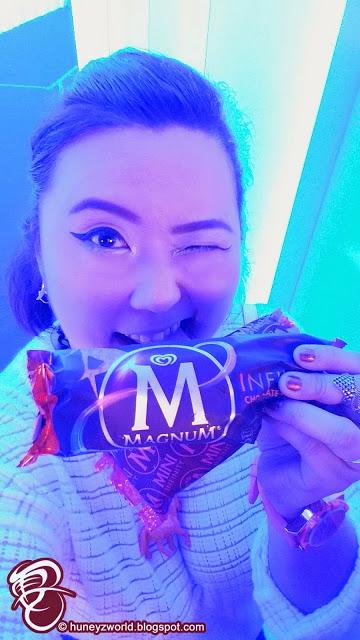 I know you are drooling already, here are the stars!!!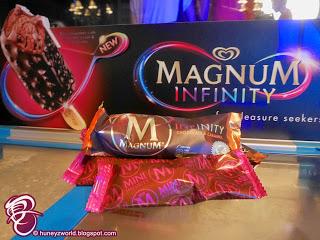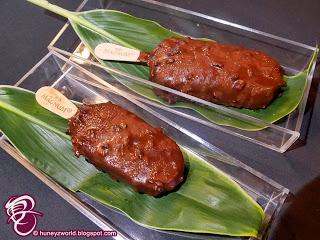 Amongst the ice cream indulgence and great music, I also got to taste what is being offered at the Orgo Restaurant & Bar when you visit them from 22 May till 21 August. Say Hi to the Magnum x Orgo Dessert & Cocktail Menu!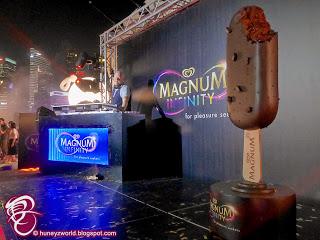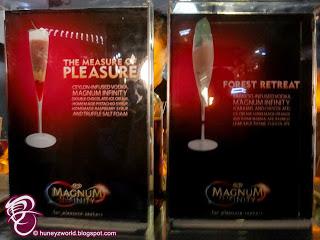 Created by a celebrated Japanese master mixologist, the Orgo team's has created 2 amazing cocktail drinks and 2 desserts -
Forest Retreat, The Measure of Pleasure, Chocolate Infinity Apple Crisp
and
The Molten Magnum Infinity
. They are all here to bring out the intense flavours of each ingredient for Infinity Magnum experience while exploding your tastebuds with a fruity kick.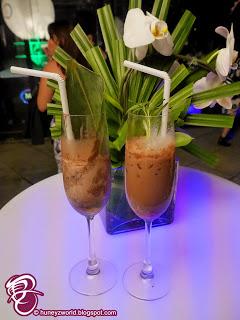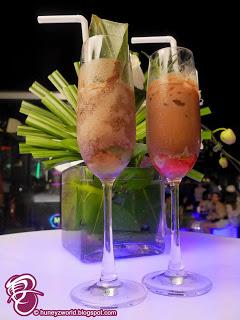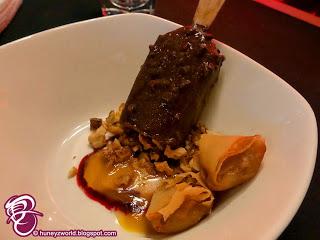 And of course, when you come to "spoil" yourself, don't forget to have some fun at the highlights of the Magnum Infinity Playground - The Infinity Slide and The Infinity Skyline Swings.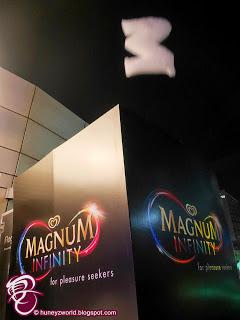 All thanks to the creative London based culinary experience designers
Bompas & Parr
, the rooftop is transformed into a larger-than-life playground for adults, bringing to life the "intense Magnum pleasure that stays with you longer".
Psst, Bompas & Parr works with big brands like
Diageo, Cargill, Selfridges, Disney, Louis Vuitton, Unilever, Vodafone, Kraft Foods, Heinz
and
Mercedes-Benz
to give people emotionally compelling and inspiring experiences!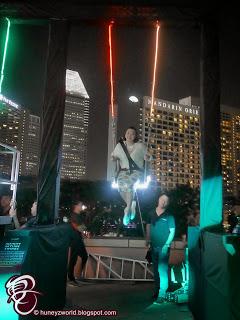 Standing at
4m
high, I was brought way high above ground on a rainbow
Infinity Skyline Swing
that allowed me to take up the Singapore city skyline from a different point of view. As you swing, lights on the ropes will cleverly illuminate, creating the effect of an infinity symbol!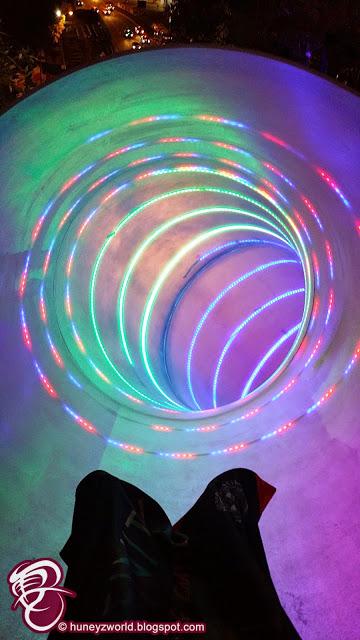 But if you want to get the rush going, go on up the
6m
tall
Infinity Slide
for a quick ride down the slide! I bet you will be going back for seconds as you race down that rainbow lit, infinity patterned slide in the larger-than-life Magnum Infinity wrapper!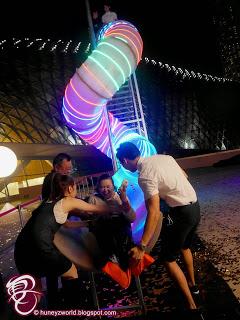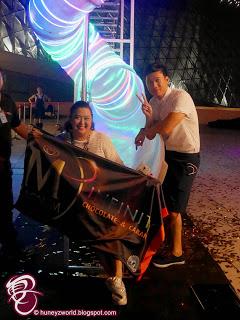 This is all part of Bompas & Parr's idea to bring pleasure seekers on a journey of heightened senses and intense thrills designed to set dopamine flowing, whilst bringing us back to our childhood, when it was a time when fun and ice cream were inextricably linked!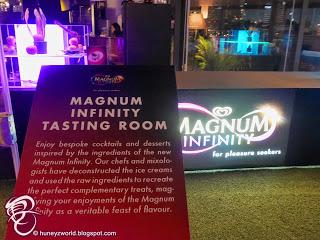 And if you want to take a breather, pop on over to the
Magnum Infinity Tasting Room
to enjoy those tasty treats by Orgo Restaurant & Bar, enjoy some sweet treats before you pop by the
Infinity Chocolate Fountain Fog
, to be enveloped by the delicious aroma of the Tanzanian cocoa!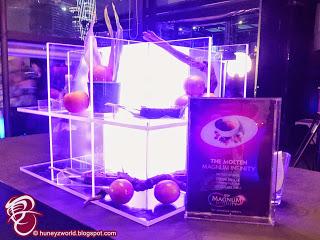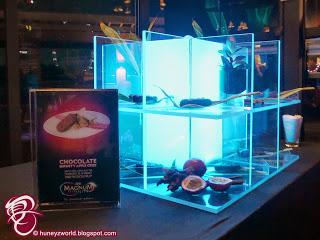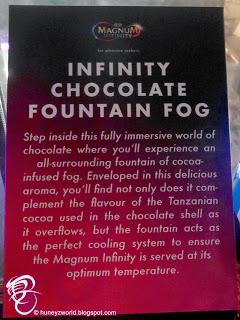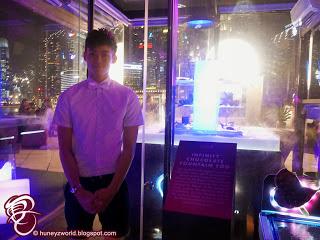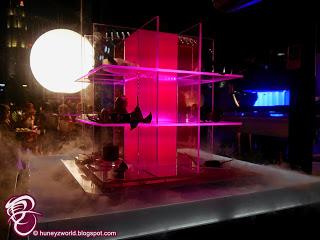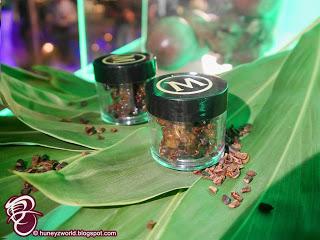 And before you leave, don't forget to pop into the
Infinity Mirror Room
for that disco dancing moment and be sure to snap more selfies and wefies with your friends and buddies!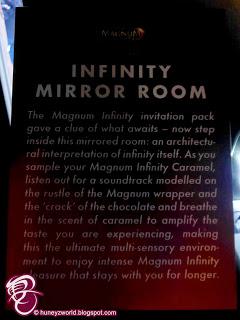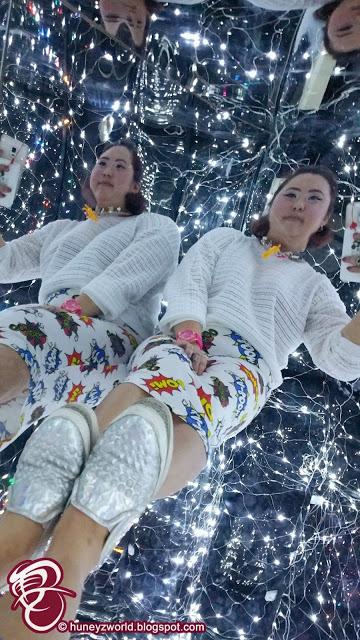 You can see more of the launch celebrations with #CaptureInfinity and @MagnumSG on the following social channels:
http://instagram.com/magnumsg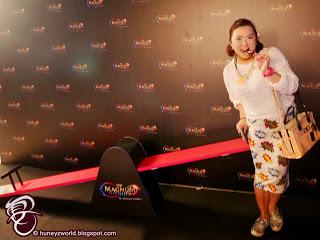 The Magnum Infinity is now available islandwide with 2 indulgent flavours and sizes - 
Classic sized Magnum Infinity Chocolate and Caramel
 (rich chocolate ice cream with fragrant caramel swirls, covered in crackling dark chocolate and real cocoa nibs) and the 
Magnum Infinity Chocolate Mini 
(dark chocolate ice cream with lush chocolate swirls, covered in crackling dark chocolate and real cocoa nibs).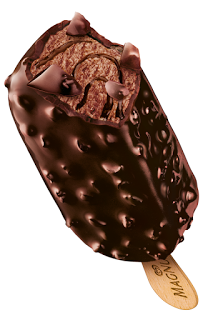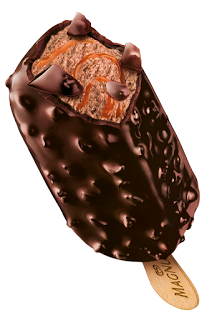 Orgo Restaurant & Bar
Address: 8 Raffles Avenue, Esplanade - Theaters on the Bay, #04-01, Roof Terrace, Singapore 039802
Tel: 6336 9366
Email:

[email protected]

Opening Hours: 6pm - 2am (Happy Hour from 6pm - 8pm)
Don't forget to stay tuned to my blog / like my blog's Facebook page / follow me @huney_84 on Twitter & Instagram  for the latest updates!
http://www.huneyzworld.blogspot.com http://www.colourhuney.blogspot.com