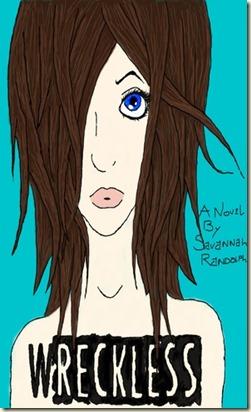 Wreckless

  by Savannah Randolph   Summary: Reckless: Without thinking or caring about the consequences of an action.
Penny is the complete opposite of reckless.She's cautious, careful and timid.
Lucas is the opposite of Penny. He fights, makes hasty decisions and has been termed "loose cannon".
After an awkward and slightly embarrassing first introduction, neither can forget about the other.
But can two people so opposite have anything really in common, other than maybe their similar feelings for each other, which neither is willing to admit to. This is a story about a boy who's reckless because of his past and a girl who's cautious because she has to be.
***Contains Adult Language***

Genre: New Adult Contemporary Romance
Release Date: March 16, 2013
About the Author: Goodreads Author Page . Twitter
Where to Buy: Amazon - currently $0.99 for Kindle
Wreckless has a 5 star average review rating on Amazon.