New to little Indiana? Subscribe for free to my RSS feed. Thanks for stopping by!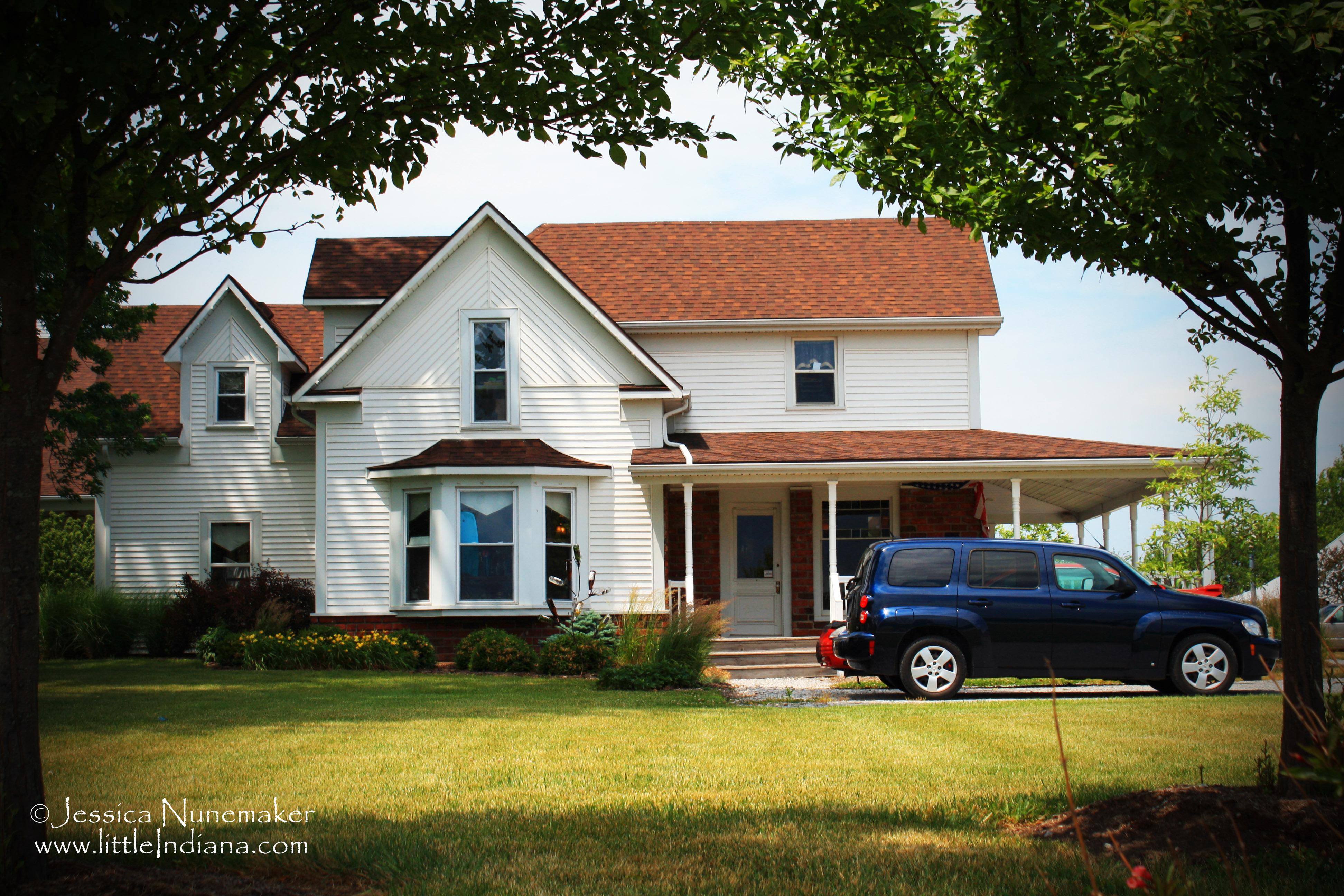 Whyte Horse Winery: Monticello, Indiana
Whyte Horse Winery in Monticello, Indiana doesn't just have phenomenal, award-winning wines and friendly, knowledgeable staff–they also have a great story to tell!
What would a small town business be without a great story? At Whyte Horse Winery, it all started with a horse.
Monticello, Indiana Whyte Horse Winery
The property in this small Indiana town caught their eye with it's lovely rolling hills, but they were told that it had already received a full price offer. They couldn't resist and made a backup offer anyway.
At church the next day, they received a message from the owner. Upon returning the call, they were asked, "Will you take the horse?"
The answer was "Yes!" and Whyte Horse Winery was born!
Indiana Winery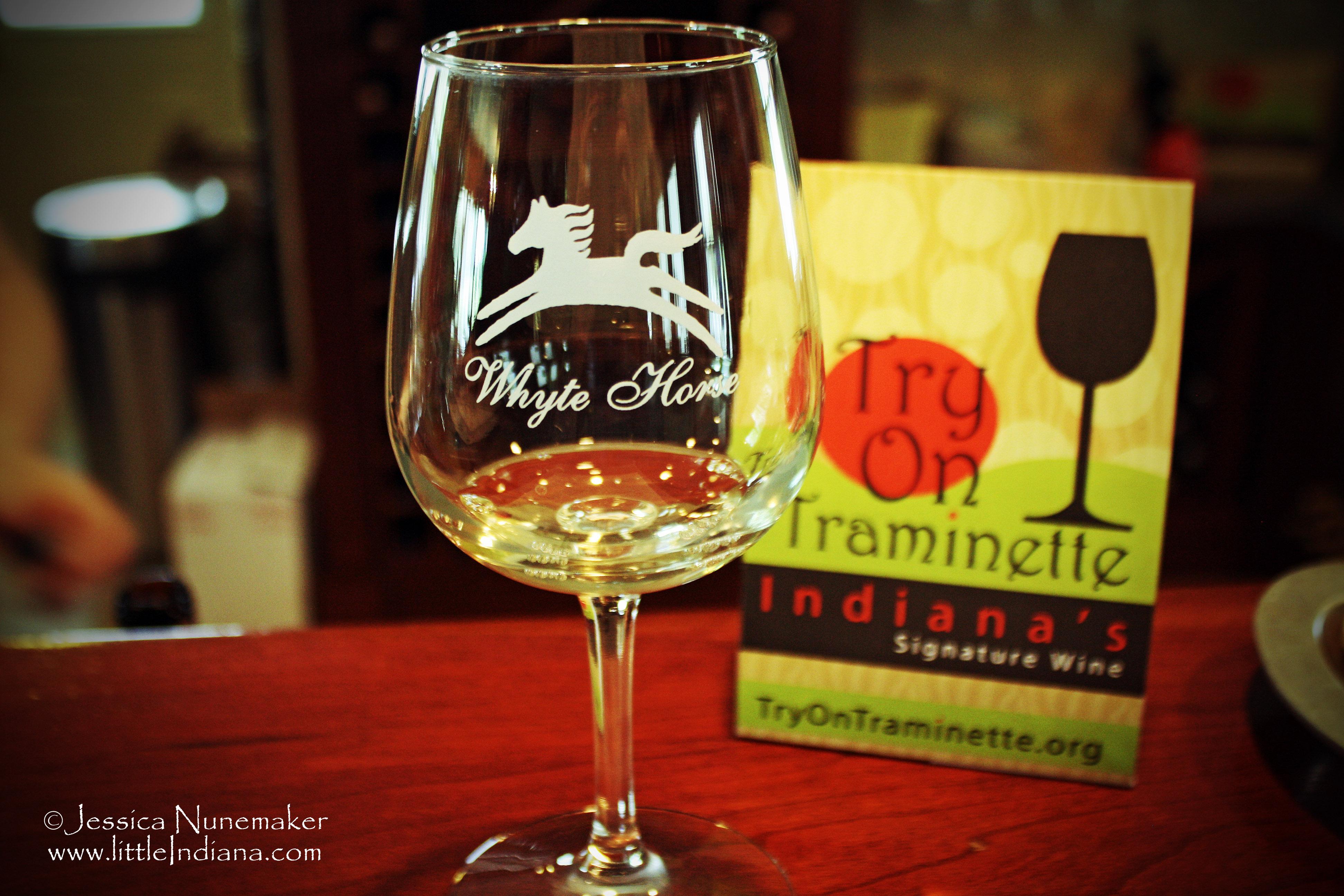 Whyte Horse Winery: Monticello, Indiana
That was ten years ago. Today, this Indiana winery occupies ten peaceful acres.  While you will see a small vineyard, complete with incredible gazebo, planted near the farmhouse (which made a beautiful spot for a wedding!), that isn't the whole of it.
A few miles away lies the rest of the Indiana grape-producing fields of yum.
But back near the1886 built  farmhouse, you'll find a hive of activity. It's where folks go for wine tastings, cheese, and a little shopping.
With so many award-winning Indiana wines proudly displayed in the wine tasting room, it's a bit overwhelming just trying to decide where to begin! But the very nice folks at Whyte Horse Winery are quick to help you narrow it down and find your new favorites. We enjoyed every wine we sipped, from reds to whites to fruity wines! For me, that's pretty amazing!
Go There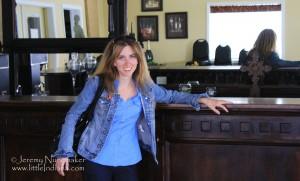 Jessica Nunemaker at Whyte Horse Winery: Monticello, Indiana
Even we couldn't leave without bringing home a bottle or two (or three) of this fabulous White County wine as well as a stylin' new wine-rack for our wall.
It was hard to decide between all the different varieties! But, thanks to our little wine tasting, I think we did pretty good.
There's more to the story of Whyte Horse Winery.
Be sure to watch the video on this Monticello, Indiana winery on YouTube or below to find out the rest of the story!
Find Whyte Horse Winery images and other pictures in Indiana on my Flickr photostream or on the new little Indiana Tumblr blog.
Just don't forget to tell 'em that  little Indiana sent you!
Whyte Horse Winery
1510 S. Airport Road
Monticello Indiana 47960
574.583.2345

View Larger Map
Don't miss a moment. Subscribe to little Indiana and receive instant updates to stay on top of everything "little."
little Indiana: Where to Stay, Play, and Eat in Small Towns in Indiana. Discovering Indiana's best small towns! Now get little Indiana on your Kindle.
Targeted. Relevant. Affordable! little Indiana advertising.