Until a couple years ago I would make a list of all the traditional clothing I needed and bought them whenever I traveled home. Not a whole a lot but just enough to get me through the major Indian festivals. But since India did not happen last year and ain't happening this year either- I decided to start shopping online.
I searched far and wide for e-commerce stores that shipped in a timely manner and whose shipping charges weren't crazy. There were websites whose shipping was through the roof expensive. I ended up ordering from some of the websites just for the sake of trying out and was impressed with most. There are a few orders I'm still awaiting to arrive. I will be sharing the details over on my stories, so be on the lookout there.
I went ahead a created a list of some e-commerce stores that specialize in traditional and fusion clothing and that ship Worldwide sans obnoxious shipping charges. All the tabs below are clickable and will redirect you to the retailer's website. I've done the groundwork for you, you just gotta click and shop.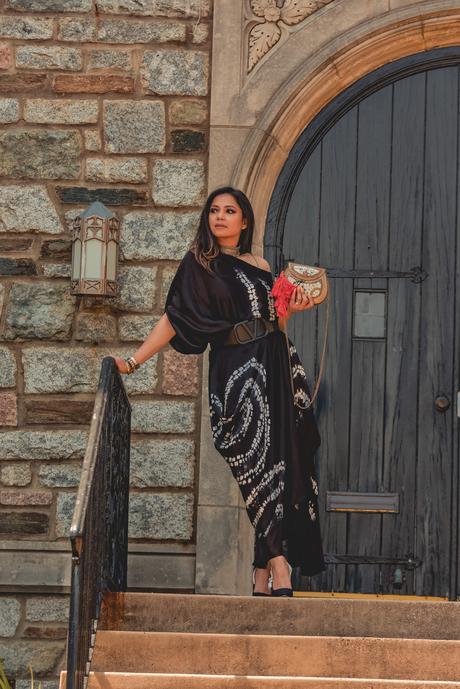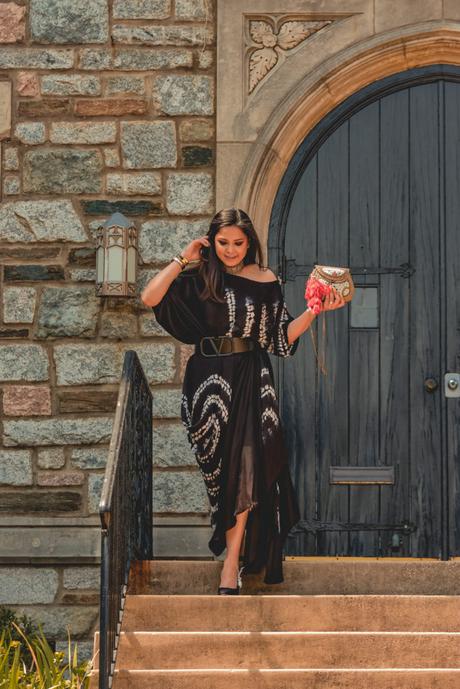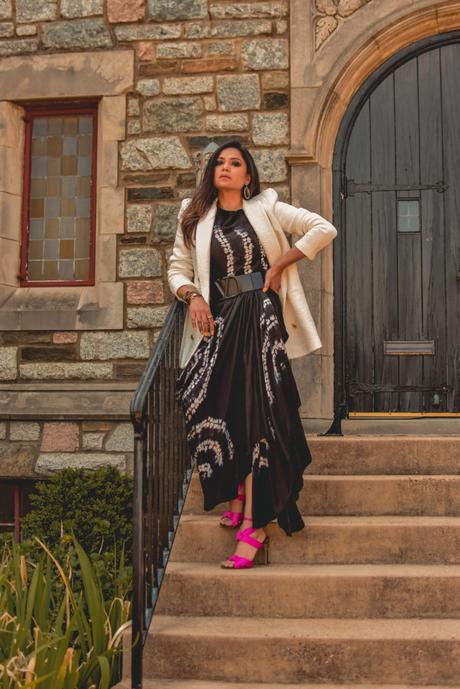 Pernia's pop-up shop is a platform for luxury ethnic wear. It's like a marketplace for all high-end Indian designers. They have products ranging from $20 to $6k. Their shipping is free if you spend over $250 and takes around 4-6 weeks depending on your order. If you order ready-to-wear, shipping is faster, otherwise it takes longer for custom-made pieces. My fusion outfit pictured above is from Pernia's pop up shop, shop it. I am wearing a size US Small for your reference.
Aza Fashions is also a luxury retailer but the collection is not as expansive as Pernia's. Their shipping is flat $19.99 for orders $199 and under. For orders over $200 it is free. The delivery time is 1-5 weeks depending on your order.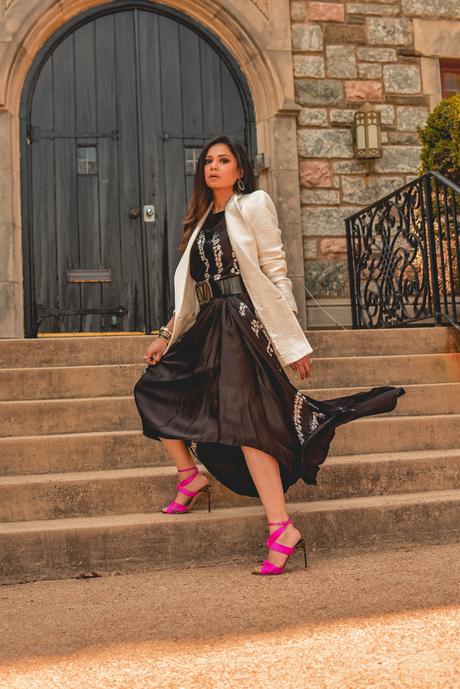 Ogaan is more low-mid range retailer. House to some of my favorite brands, I'm awaiting my package to arrive. The shipping time is 4-6 weeks and the price will depend on the size of the order. You may be liable for duties and custom charges.
'Chamar' is an ethnic slur used to describe ostracized Dalit community by caste system. Chamar India employs local Dalits to helps them hone craftsmanship in working with leather. I have in green ( SEE ) from them and it is so-so stylish. Shipping was a couple weeks and free.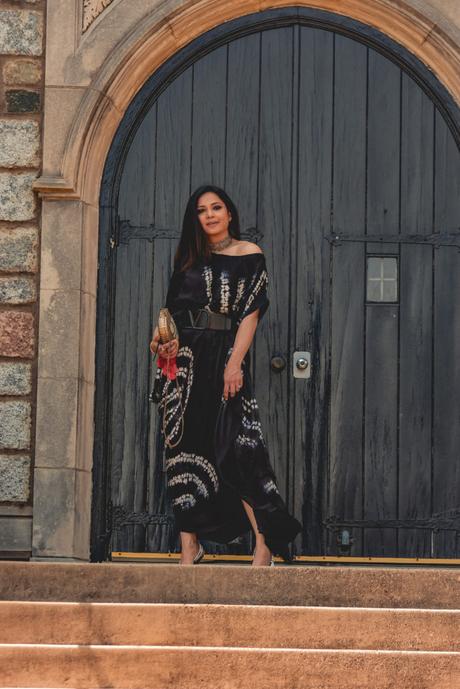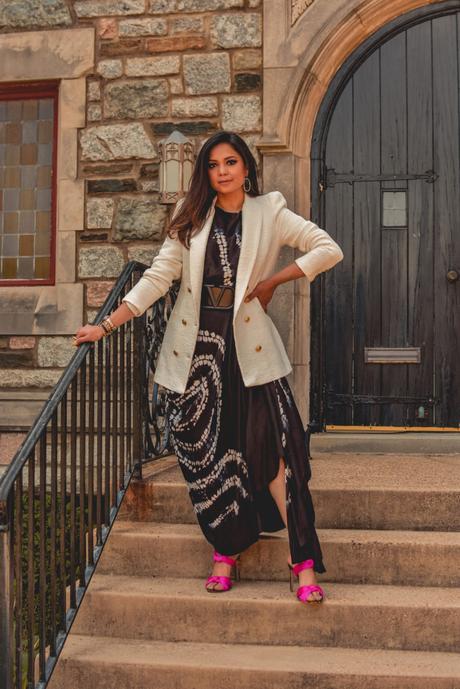 Fab India happens to be one of my favorite Indian retailers both for in-person and virtual shopping. I always make it a point to visit the store when in India. From clothing for the entire family to household items everything is made in India using indigenous fabrics like cotton, linen and khaadi. It's like a treasure hunt when shopping at the Fab India. Shipping time is 2 weeks and is free over $100.
Based out of Mimbai Kalki Fashions is online retailer specializing in low to mid range traditional and fusion clothing. I've worked with them a couple of times in the past and I love their collection and quality. They ship to 207 countries. Their shipping is $9.95 for orders under $99 and $19.99 for all other orders. Shipping time depends on whether it is a ready-to-ship piece or custom-made piece, but it's faster than any other retailer I've ordered with.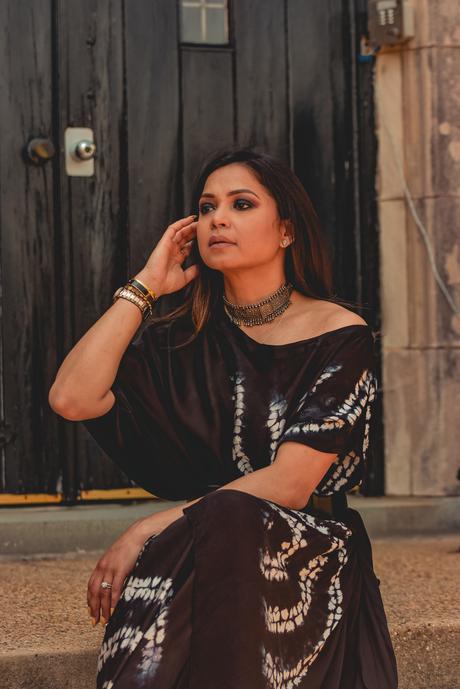 Other retailers that you could consider
Congratulations to Karen of Lady In Violet, she is the featured blogger of the week.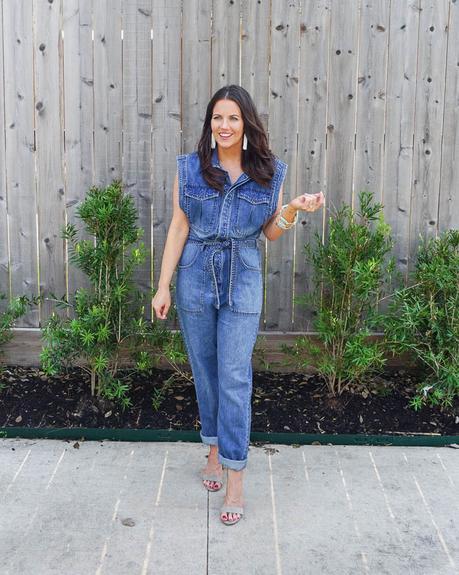 Now it is your turn to share your favorite looks.