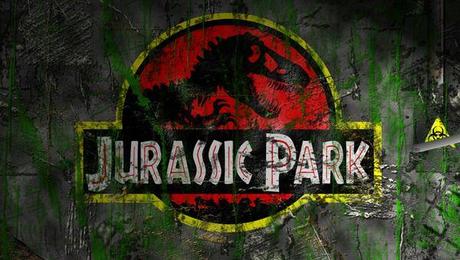 Do you remember 1993? If you do, then you probably remember the sense of awe you felt when life-like dinosaurs gobbled up actors left and right on the hit move Jurassic Park. In fact, the CGI was landmark for its time, and in fact hasn't changed much since that time. Many film experts consider this film to be the turning point in the industry between relying on primarily physical effects to primarily computer graphics. If you are a fan of the Jurassic Park franchise, then there is good news for you as they gear up for 2014 launch of Jurassic Park 4. As part of their prep, the franchise is launching the individual movies on DVD and Blu-ray.
Get Your Individual Copies Now
If you are a fan of the franchise, then you probably know that the trilogy has been out on Blu-ray for a while, having launched on October 25, 2011. Yet if you already own a copy of one of the movies on DVD, do you really want to buy the entire trilogy and have a duplicate? Probably not.
If you've been waiting to buy, then March 26th is the day to mark on your calendar, because that is when Jurassic Park 1, 2 and 3 are going to be available individual on Blu-ray and DVD. So you can grab the one you need, hook up your Blu ray player and be ready for a reviewing party.
3D Is Coming Too
Imagine the epic Jurassic Park movies in 3D. If this is what you love, then wait until April 5th, when Jurassic Park makes its 3D debut in regular and IMAX theaters, just in time for the original movie's 20th anniversary. Are you ready for a midnight showing to celebrate?
Re-Watching Needs to Happen
Why should you be re-watching the Jurassic Park movies this year? Because the fourth installment is going to hit theaters June 13, 2014. If it's been a while since you have watched your favorite dinos on the big or small screen, you might forget some of the story lines, so consider setting up a viewing party with friends to get it all done in one night.
You can gasp together as Donald Gennaro meets his ill-fated end from the toilet seat, hold your breath as the kids hide from the raptor in the kitchen and cheer as the family is reunited at the end of the first movie, then hang out together all the way to the end of the third movie when the pterodactyls fly off into the sunset, supposedly paving the way for part four. Grab some popcorn, your movie player and a few friends for an epic night.
It's hard to believe it's been 20 years since the first Jurassic Park. It changed the movie industry in more ways than one. Those who watched it when it was new probably remember the scare-the-pants-off-you scenes and cutting-edge special effects. Here's hoping that part four lives up to the epic history of one of the industry's greatest thrillers.