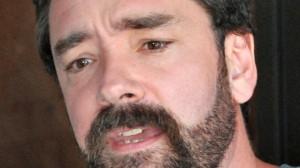 Local news reports
Police seized an Arlington elementary school parent's gun following an "unsettling interaction" where the parent showed the principal his gun license, officials said.
Police say Robert Goodwin, Jr., 41, of Ryder Street pulled out his gun license during an argument Wednesday with Stratton Elementary Principal Michael Hanna. Goodwin also referenced he had access to firearms, police told news partner Wicked Local.
Goodwin has not been charged with a crime, but police seized Goodwin's gun license and an unspecified firearm from his apartment Friday morning, according to Arlington police Chief Fred Ryan. Goodwin has also been served an order to stay away from the elementary school, where his child is a student.