Part 2 of our showcase of dog heroes.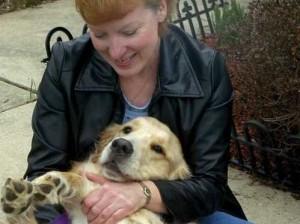 Toby stopped her owner from choking
Toby's owner was home alone when she began choking on a bite of her apple. After attempting to perform the Heimlich on herself in vain, the woman began pounding on her chest.
The two-year-old golden retriever took notice and jumped on his owners chest again and again until the piece of fruit dislodged. His owner believes her dog was attempting to perform his own version of the Heimlich, NBC News reported.
Buster alerted his owner that her husband was injured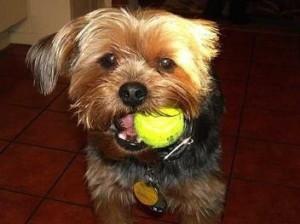 Buster's owner, Michael, was recovering from an operation and was unable to climb the stairs at his home, so he was sleeping on the couch. Buster was sleeping upstairs with Michael's wife, Barbara, when he began barking for no apparent reason.
When Barbara realized Buster was barking in the direction of the bedroom door, she went to check on Michael and found that he had fallen and hit his face on a piece of furniture, breaking his glasses and sustaining serious eye injuries in the process, according to The Examiner. He was passed out and bleeding profusely, but Barbara was able to get Michael to the hospital immediately thanks to Buster.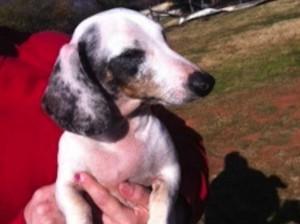 True, who is blind and deaf, awoke his owner during a fire
True is blind, deaf, and only has 3 legs, but he saved his owner and her infant son from an electrical fire in their home. As Katie Crosley and her son Jace slept, an electrical short set their Oklahoma cabin aflame. They would have perished if not for True, who nudged his owner awake and led her and her son to safety, according to The Huffington Post.
Bear rescued a drowning toddler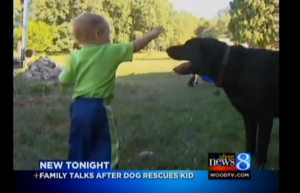 This black Labrador saved a 14-month-old boy from drowning when he fell into a backyard pool. Bear saw the young Stanley Drauch fall into his family's pool and dove in after him, deliberately keeping the toddler's head above the water on his back as he doggie paddled to stay afloat, MSN reported.
Stanley's mom Patricia came by searching for her son, only to find him floating on the back of their loyal dog. She's putting up a fence around the pool!
~ Courtesy of Business Insider
Tags: Bear, Buster, dog hero, dog saves child, Dog Saves Life, dog saves owner, toby, True