TAKEAWAY: It's sleek, visually appealing and easy to follow. The new South China Morning Post website has launched.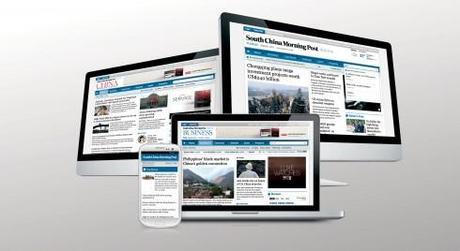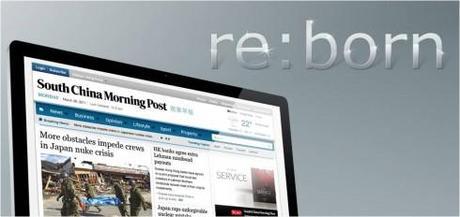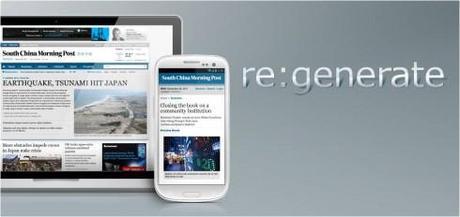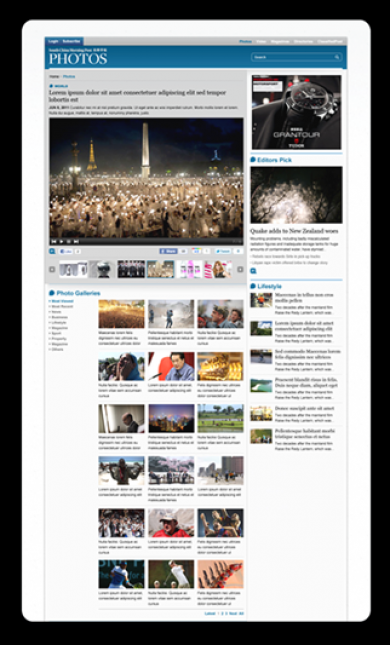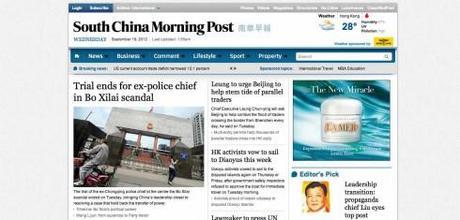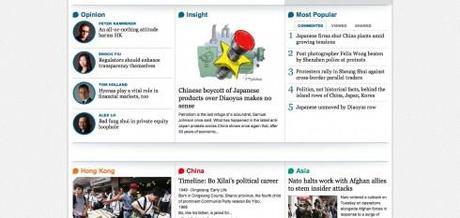 First came the total rethinking of Hong Kong's South China Morning Post, one that touched upon every part of that iconic Hong Kong English-language daily.  We at Garcia Media were honored to be a part of that work, in collaboration with the talented and energetic SCMP team.
From the start, we at Garcia Media were also working with the digital team of Etiennne Maccario and Ben Abbotts, to rethink both the website and the newspaper's tablet edition.  We knew that the website would take longer to complete, and it was launched this week.
Leading that project for Garcia Media was Mario Garcia Jr., who had this to say about his work with the SCMP team:
"The key to the design was packaging a great amount of information in a way that didn't overwhelm users, while also making it easy to find exactly what they wanted or the news that was most relevant to them. By segmenting the page and using color cue's the page became easier to scan. We also focused on making the article page more of an entry to the entire site rather than just that particular article.It was a great pleasure collaborating with the team at SCMP.com. "

Here is how Ben Abbott looks at the new website:
"From a digital perspective our aims were for the design to play a role in elevating the perception of our online brand to that of a world-class news portal, to provide a consistent and friendly user experience and ultimately to facilitate an increase in traffic. To that end since launch we have seen a significant increase is users and page views;

"Design is of course subjective, but from my personal perspective I think the design looks sleek, modern, authoritative and professional. As with anything new there are of course some users who are still familiarizing themselves with the new layout but in the main the reaction has been very positive."
The marketing campaign
Anne Wong,  marketing director, and Michael Chu, deputy marketing director, planned a campaign for the launch of the new website around the theme of Re:born.
This is an attempt to alert the current users that changes have been made that are beneficial, but at the same time, attract new audience to the website.
"xxxxxxxxxxxxxxxxxxxx"
Our previous
SCMP

blog posts:

Report from Hong Kong 2012:  #2 Evolution of a design, and what are those ads doing there?
http://garciamedia.com/blog/articles/report_from_hong_kong_2012_2_evolution_of_a_design_and_what_are_those_ads_d

h5>Previous blog posts about South China Morning Post

Report from Hong Kong 2012:  #1 Infographics at the South China Morning Post
http://www.garciamedia.com/blog/articles/report

South China Morning Post: new beginnings in a new Hong Kong, new China
http://garciamedia.com/blog/articles/south_china_morning_post_new_beginnings_in_a_new_hong_kong_new_china

On the fourth day: South China Morning Post design evolves
http://garciamedia.com/blog/articles/on_the_fourth_day_south_china_morning_post_design_evolves

The marketing of the South China Morning Post relaunch
http://garciamedia.com/blog/articles/the_marketing_of_the_south_china_morning_post_relaunch

South China Morning Post: Three months after its rethinking
http://garciamedia.com/blog/articles/south_china_morning_post_three_months_after_its_rethinking

The iPad Lab case study: The South China Morning Post introduces app version 2.0
http://garciamedia.com/blog/articles/the_ipad_lab_case_study_the_south_china_morning_post_introduces_app_version/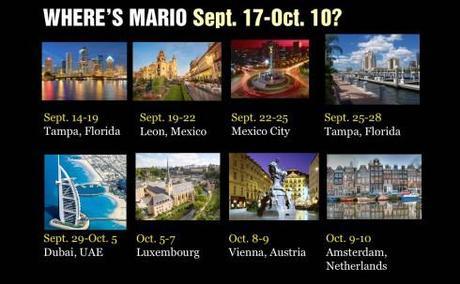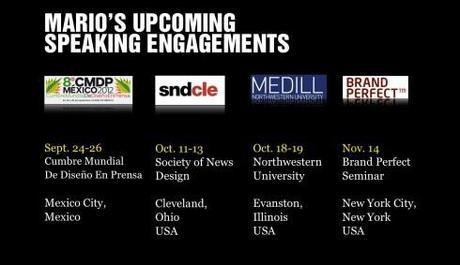 Chatting with Tyler Brulé on Monocle Radio's new show, The Stack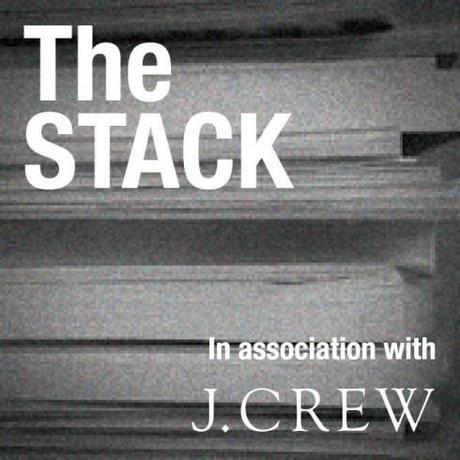 Listen to my chat with Tyler Brulé about future of print in Monocle Radio's The Stack here:
http://www.monocle.com/24/shows/stack/
Sign up to get information on my new digital book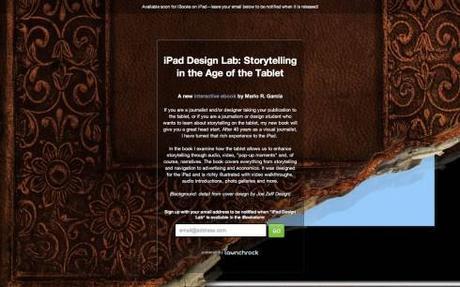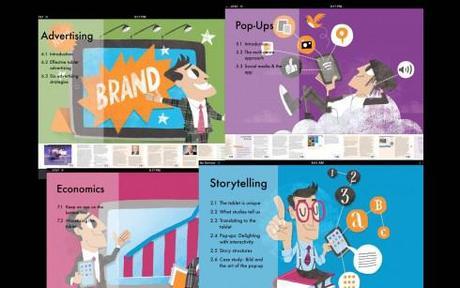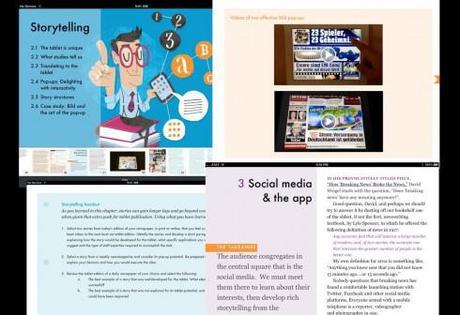 Assorted screens from the book: top, chapter openers all of which are color coded and carry illustrations by Luis Vazquez, of the Gulf News of Dubai; second image, opener of Storytelling chapter, and two inside screens.

As we get closer to publication date for The iPad Lab: Storytelling in the Age of the Tablet, we are now set up so that you can give us your email address and you will automatically be informed when the book is ready for download.
Now you can leave your email address so that you will be updated and informed the moment the book is read for download.
Simply go here:
http://ipaddesignlab.com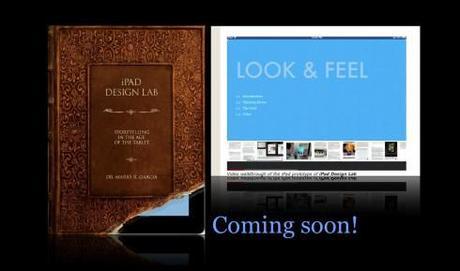 Video walkthrough of the iPad prototype of iPad Design Lab
SND

Scandinavia Space 2012 conference

Still time to get a spot to attend the SNDS conference in Copenhagen, Sept. 27-29;

For more information:
SNDS workshop ever. Read all about SPACE 2012 here:

http://snds.org/get-your-own-space-guide/#more-1852
1st Middle East News Design Conference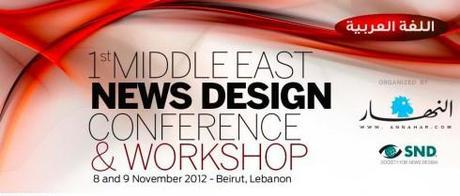 It promises to be a great program, and a historic one, too: the first SND Middle East gathering.  Put it on your calendars: November 8 & 9, in Beirut, Lebanon. Sponsored by An-Nahar and SND.
For more information:
http://www.snd20events.com/conference/
TheMarioBlog post #1100