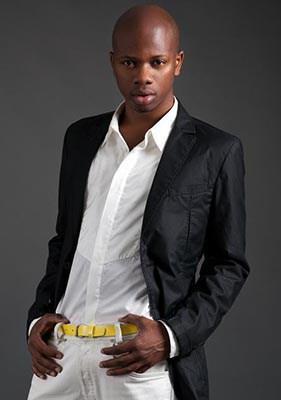 Michelangelo Winklaar by Floris Naber
Michelangelo Winklaar is a fashion designer who is working to push the boundaries of fashion by expressing concepts through his clothes. In in our Q&A with the Dutch designer, which was originally published in the July 2016 issue of the InCompany by Attire Club magazine, he discusses his vision, his brand and the fashion world.
What are the main shapes, colors and fabrics you work with and, more importantly, why?
Michelangelo Winklaar: First of all thank you for the InCompany by Attire Club feature invitation. At the 'Michelangelo Winklaar' label, we do our best to explore our vision with our clients, and by sharing it with you, we are reaching our audience, which is very important for us.
The recognizable shape of our designs is the female silhouette; we want the client to feel beautiful on her special occasions, because our clients deserve nothing less. As for the colors, they usually are natural and based on flowers, earth tones and forest shades. We work with natural and traditional fabrics such as silk, linen, bamboo, alpaca and cashmere.
Do you consider yourself a conceptual designer, a practical one or do you balance both worlds?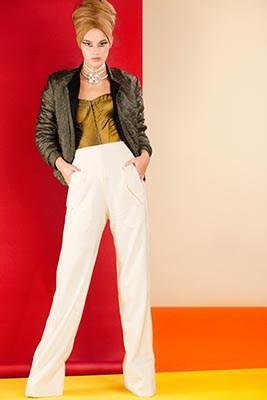 MW: I am definitely a philosophical designer. I would rather create a design based on ideas like color pallets, history and culture, having as a starting point the question "what if?" "What if violet is the new black?" This process leads to an answer which leads to another question and so on, as my creative mind continues to work. Next to designing; the process of researching is a lot of fun and also highly educational. As a human being you cannot learn enough. After I take in many concepts, I translate my vision into a wearable item, which allows my client to express herself in her environment.
Which five words would describe your brand and which five words would describe you?
MW: Michelangelo Winklaar designs stand for; intelligence, elegance, luxury, future and past. I would describe myself today as curious, passionate, creative, social and open-minded.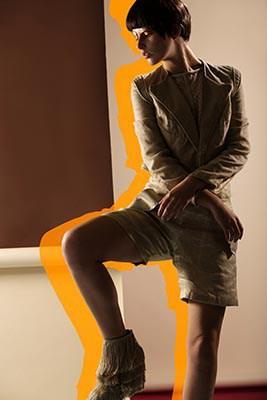 If you were a character in a movie, who would you be?
MW: That would be me, myself, as my life is as real as a reality-movie can get. Edna Mode, the fantastic designer from the Disney Pixar movie "The Incredibles" is an animation character which seems to have been made after me.
Who is the woman you design for?
MW: She is a woman who prefers high-quality fabrics, clothing that is manufactured in Europe and likes to stand out in a crowd.
What are the major changes that are happening in the fashion world at the moment? How are you incorporating them in your work?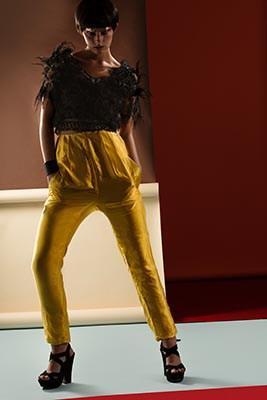 MW: Fashion for me is the common state of mind in society. As you see, fashion today goes fast, and it changes every season. I decided a few years ago that I will not be joining this fast fashion experience. Instead, I take the time, as long it takes, to make valuable collections. Because as a client, you should always buy a timeless design that will last, and maybe leave it to the next generation.
To discover Michelangelo's designs and more on his brand, go to michelangelowinklaar.nl
Photos credits:
Design, Michelangelo Winklaar
Photographer, Femque Schook
Styling, Fitria Adriyani
Assistent Styling, Aeloine Kaswat
Mua/Hairstylist,Florence Claire Menke
Wig, Realhaironline
Cutter, Puck de Vocht
 
Fraquoh and Franchomme
P.S. We want to hear from you! What do you make of Michelangelo's designs? Where would you see them being worn? What do you think of the colors he uses?  Share your feedback, questions or thoughts in the comments below! For more articles on style, fashion tips and cultural insights, you can subscribe to Attire Club via e-mail or follow us on Facebook, Twitter or Instagram!