I've had a fairly productive winter creating a shadowbox series. Here is another one of them titled Illusions of Time. So,Take a look at my store to see this and other shadowbox series pieces.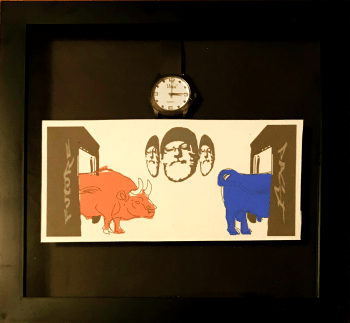 This piece incorporates several icons of time to challenge the human assumptions about time.  Here are a few thoughts from my notebook.  They describe what I think is the simplest critique of our concept of time.  We assume the direction of time is toward the future, but if you look at the diagram below, it could make more sense that as time elapses things move toward toward the past as they come out of the future.  All of this is based on how objects enter and leave the boundaries of our senses.  Hmmmm….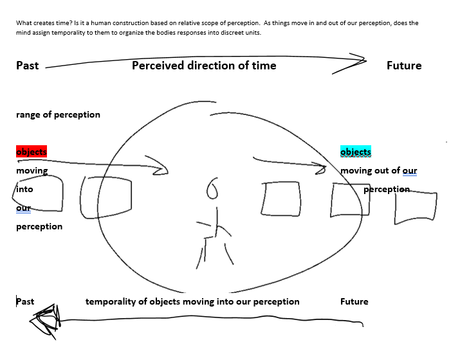 The post Illusions of Time – The Latest in the Shadowbox Series written by Andrew Furst appeared on Andrew Furst.