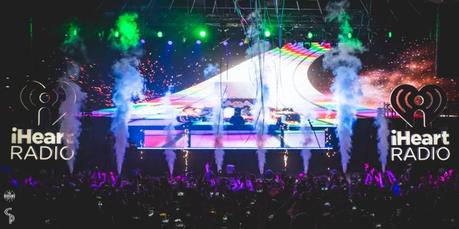 iHeartRadio FanFest took over Rebel in Toronto during Canadian Music Week 2019, bringing a stacked lineup, bright lights, and big hits to the stage for the excited audience.
Headlined by international superstar, Marshmello, the show also brought Canadian stars Tyler Shaw, Elijah Woods x Jamie Fine, LU KALA, Frank Walker, and more to entertain the crowd. We also got to see three of the chosen artists from season two of The Launch ( Olivia Lunny, Cassiopeia, and Saveria) as they make pushes into their growing careers.
Check out all of the photos from Rebel at iHeartRadio FanFest 2019 and leave a comment telling us which of these artists you would love to see live!
Photos of iHeartRadio FanFest, Canadian Music Week 2019
Marshmello
This slideshow requires JavaScript.
Tyler Shaw
This slideshow requires JavaScript.
Elijah Woods X Jamie Fine
This slideshow requires JavaScript.
Frank Walker (ft. Tyler Shaw and Riley Biederer)
This slideshow requires JavaScript.
LU KALA
This slideshow requires JavaScript.
Neon Dreams
This slideshow requires JavaScript.
Famba
This slideshow requires JavaScript.
Olivia Lunny, Cassiopeia, Saveria (CTV's The Launch, Season 2)
This slideshow requires JavaScript.