Iggy Azalea Responds To Halsey With An "I Don't Know Her"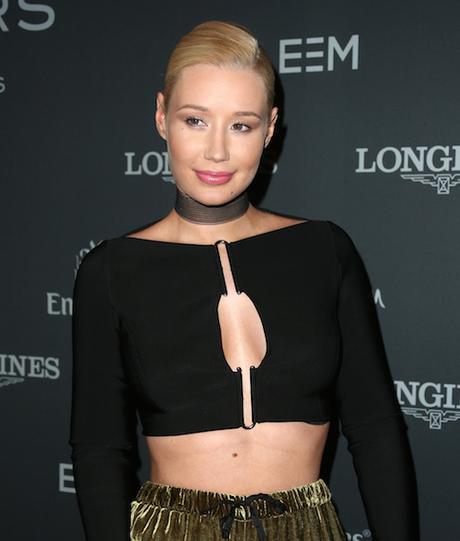 Last week, a future "Where are they now?" started a feud when Halsey fired some shady shots at Iggy Azalea. Halsey, who is bi-racial, said she'd never work with Iggy Azalea, because Iggy's a "moron" with a "complete disregard for black culture." People says Iggy talked about Halsey's shots at her while on the Australia radio show Smallzy's Surgery (which also sounds like where she gets her work done).
Iggy was a little surprised Halsey dragged her, and says she wouldn't have done the same because she doesn't come for people she doesn't know. Mariah Carey should send her lawyers after Iggy for saying, "I don't know her."
"Yeah, it's a bit weird to bring someone up in an interview that you weren't asked about. It's kind of like if we were talking right now and then I just like, randomly started talking about Janet Jackson or something. For me, because I'm a famous person obviously and I know a lot of the time people have opinions and they're not always accurate, so I really try very hard not to give my personal opinions about people that I don't know.

I don't know her, I've never met her or interacted with her in any capacity. So I thought it was a bit of a strange thing to throw out there. But she's young and I hope that she learns to be a bit less judgemental, when she's kind of in the same shoes. I'm sure she's getting judged all the time as well by people who don't really know her."
Normally this would be where I might question Iggy for dragging someone she doesn't know in the same breath that she wondered why someone she didn't know would drag her. Or just for dragging Janet Jackson's name into things. But I'm just too focused on the fact that Iggy was able to get on the radio again. Congratulations, Iggy!
Pic: Wenn.com
Source: Iggy Azalea Responds To Halsey With An "I Don't Know Her"
8 total views, 5 views today