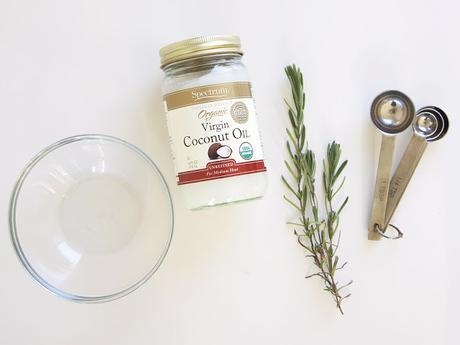 Coconut oil is the natural girl's go-to oil of choice when it comes to hair and beauty care. Coconut oil actually does a few amazing things for your 

hair, "

such as

 nourishing the 

hair

 shaft to create a vibrant sheen, conditioning the hair to restore moisture and repair damage, and when applied to the scalp, it can reduce dandruff and sooth an itchy or sensitive scalp,"

 explains 

Wendy Rose Gould

 beauty expert for 

hair

 tutorial and advice site 

Latest

-

Hairstyles

.com
Lavender
 also
has numerous benefits. It's no secret that it smells amazing, and many simply use aromatic lavender for its calming effects. Topically, lavender, like coconut oil, is antibacterial and therefore helps with dandruff. It also helps to soften the
hair
. This Lavender Infused Coconut Oil treatment brings you the strengthening properties of both oils that will leave your natural hair soft, refreshed, moisturized and smelling heavenly.
What You Need For This Recipe:
Small Bowl

2 Tablespoons of unrefined, extra virgin Coconut Oil

Fresh or Dried Lavender Springs (or 2 drops essential oil)

Measuring Spoons
STEP 1: PLACE OIL INTO YOUR BOWL
Measure out 2 tablespoons of coconut oil and add it to your bowl. Depending on your 

hair

 length, you may want to add more or less oil to the bowl. For medium-to-long 

hair

, two tablespoons should suffice. If your coconut oil has turned to liquid, just measure it out like normal.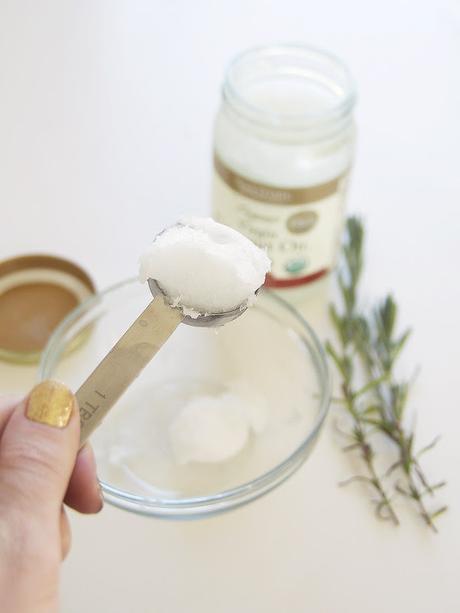 STEP 2: ADD LAVENDER TO THE MIX
Remove the greens and/or buds from your lavender and place it in the bowl with your coconut oil. If you want to add a little more for fragrance, that's okay. A few pinches is plenty.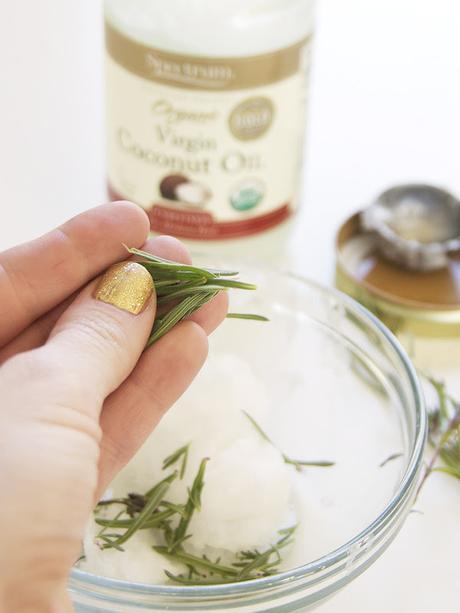 STEP 3: INFUSE YOUR LAVENDER
Next, we're going to infuse the lavender into the coconut oil. To do this, create a bain-marie by placing your bowl over a sauce pan filled with water. Turn your heat to low-medium and allow the coconut oil to melt down, stirring periodically.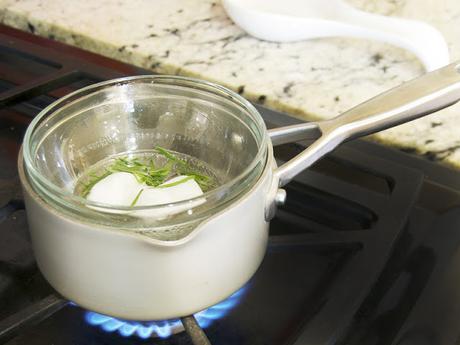 If your coconut oil is already liquid form, you still want to do this step as the warmth from the water bath will expedite the lavender oil extraction. Keep your bain-marie (hot water bath or double boiler) going for 45 minutes to one hour, then remove from the heat.

STEP 4: COOL THE MIX & STRAIN
Allow your infused coconut oil to set for 10 to 15 minutes, or until it is slightly warm (not hot). Remove the lavender pieces if desired.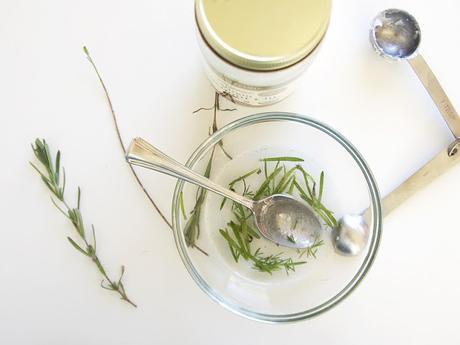 STEP 5: APPLY TO HAIR
Work the oil through your 

hair

, focusing on the ends where 

hair

 gets dry. You can also focus on the scalp if you're dealing with itchy, dry skin or dandruff. Let the oil set for 15 to 45 minutes. The longer it sets, the better. Shampoo and style as normal.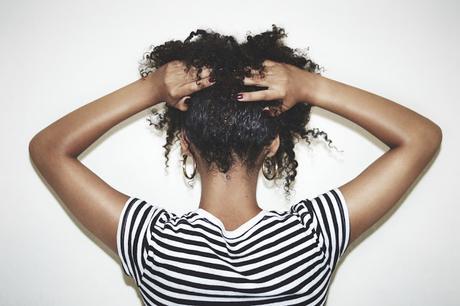 STEP 6: REVEL IN SOFTER, PRETTIER NATURAL HAIR
Coconut oil does a few amazing things for your 
hair such as
 nourishing the 
hair
 shaft to create a vibrant sheen, conditioning the hair to restore moisture and repair damage, and when applied to the scalp, it can reduce dandruff and sooth an itchy or sensitive scalp. 
What is your favorite go-to DIY hair treatment? 
If you like this post, be sure to SHARE!