How many of you have had the chance to visit Los Angeles yet?
If you live in L.A, if you're just visiting, or if you've heard all of the talk about this city, i'm sure you know that there are actually more then a ton of events and happenings to do here.
I literally do not think that you could ever get bored in this city of dreams, if you tried.
If you are currently in Los Angeles or currently visiting, I wanted to let you in on one of my favorite event's occurring, TASTE FIGat7th in downtown Los Angeles.
TASTE FIGat7th is the overall signature dining experience that landmarks the retail center in Downtown Los Angeles. This event will be an experience that reflects the heart and soul of downtown with unique talent showcases, and flavor profiles that shape the Los Angeles culinary industry.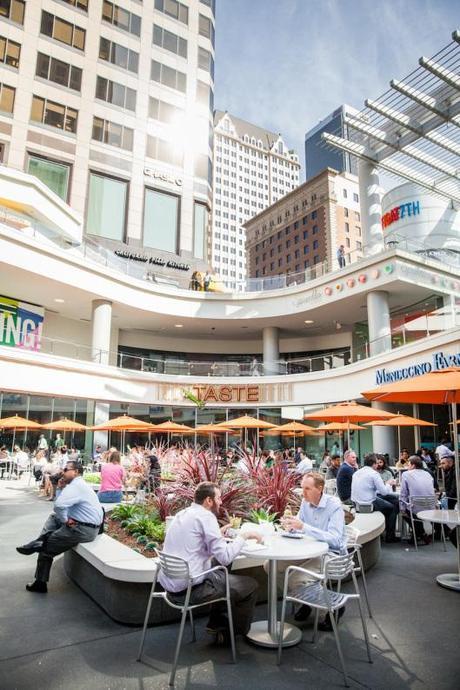 The restaurants that are featured at TASTE:
 Loteria Grill
Indus by Saffron
The Melt
City Tavern
Twist & Grill
Sprinkles Cupcakes
Pazzo Gelato
New Moon Café
Juicy Lucy
Mendocino Farms
George's Greek Grill 
The Flying Pig Café 
The Pizza Studio
Torta Company
Morton's Steakhouse
What makes this event even better, is that you can park for just $5 every Monday-Friday night after 4pm and ALL DAY Saturday and Sunday with validation from one of the retail or restaurant merchants ( with no minimum purchase).
Trust me, if you haven't had the chance yet to visit Los Angeles, you will sooner than later find out that parking is an actual pain in the rear!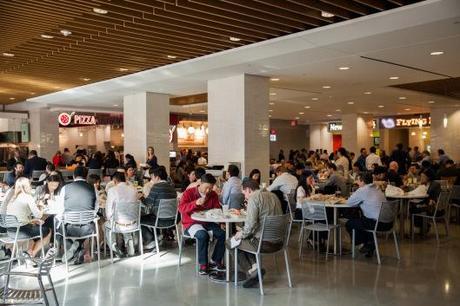 If you are already planning on visiting downtown Los Angeles for the day to either visit "The Staples Center", or "L.A Live", why not just stop on by FIGat7th to see what this event is all about!
FOR DIRECTIONS AND FURTHER INFORMATION ON THIS EVENT CLICK HERE
Ps: I will actually be attending tomorrow, so I hope to see some of you there as well! Start off your weekend the right way if you're in L.A ! 
TO VISIT THE OFFICIAL WEBSITE CLICK HERE
FOLLOW FIGat7th ON TWITTER FOR MORE UPDATES
LIKE FIGat7th ON FACEBOOK FOR MORE UPDATES
See you all there tomorrow!