If you're dreaming of visiting one of those picture-perfect European towns filled with old-world charm, incredible scenic beauty, or perhaps both, where do you begin your search for the best destinations? Here a details about rome if you are thinking to go there.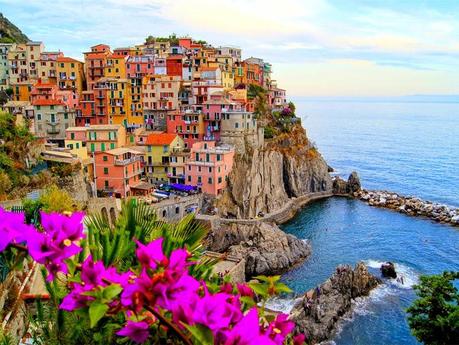 Cinque Tierre via Bigstock.com
Italy's capital city, Rome is also known for a history that dates back to the eras of Octavian, Julius Caesar and Hadrian, among others. Left behind are structures like the Pantheon, the Roman Forum and dozens of churches, among other historic gems. 
Art enthusiasts will relish the trove of art housed at the Vatican Museums, and foodies will enjoy the splendid Italian fare, not to mention the gelato. And though its momentous past is the focus for many vacationers, Rome is also a fast-paced, modern and relevant city, with gleaming designer storefronts, sleek hotels and cutting-edge restaurants.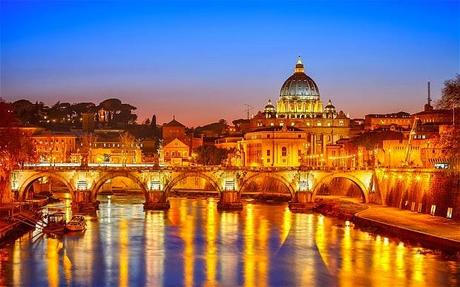 Rome Culture & Customs
Trying to look like a resident isn't difficult, especially if your own wardrobe is filled with high-end designer labels. Condé Nast Traveler says: "Think brands, brands, brands — and preferably Italian: Versace, Gucci, Cavalli, or Armani." 
Italian women strive for a sultry look, wearing tight-fitting dresses, tops and pants, accompanied by a pair of steep heels. Men wear immaculately cut suits. On the streets, snug jeans and fitted shirts are the norm for both men and women.
In 2002, Italy traded its lira currency for the euro. Keep in mind that the exchange rate makes this already expensive city more costly for travelers from the U.S. and other countries.
The best time to visit Rome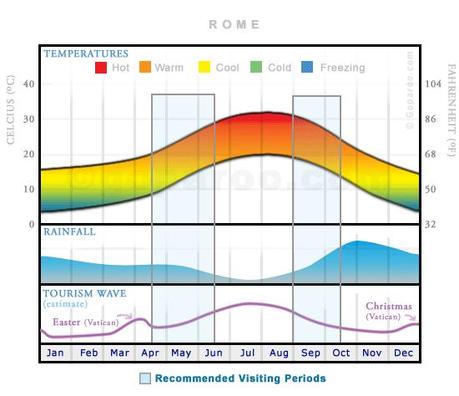 The best time to visit Rome is from October to April when most of the tourist crowds have dissipated and room rates are slashed. Although you'll need a warm coat, weather this time of year hardly ever dips below freezing. 
For summery weather without throngs of tourists and the sweltering humidity come in May or September. High average temperatures flit between the mid 70s and the lower 80s.
The best way to get around Rome is by foot. And because many of the best attractions are clustered together in traffic-free zones, walking makes the most sense. However, some places, like Vatican City, are pretty far from the central historic district, necessitating the use of the metro or a taxi. 
The metro can also take you from the Leonardo da Vinci-Fiumicino Airport (FCO) into the city center. Buses are also available, but these aren't recommended because of crowded conditions aboard and heavy traffic outside. 
If you must bring a car to Rome, you should park it as soon as possible once you enter the city limits. Otherwise, you'll find heavy traffic, impatient drivers and pedestrian-only areas makes driving around virtually impossible.