Barcelona Shopping
If you are thinking of Barcelona Shopping, then you can bet on it that you have the right thoughts because fashion and Barcelona go hand in glove with each other.
Some of Europe's beautiful people have been seen here and you could be mingling with the best of them too!
In Barcelona, on the streets, some of Europe's beautiful people have been seen, literally dressed to kill at all hours of the day. You will find so many Spanish brands available here like: Tous , Massimo Dutti, Agatha Ruiz, Zara and even Custo (Whose clothes have been worn by the cast of Friends and who also happens to be the only Spanish designer to have a shop on 5th Avenue in New York). If that's not good enough for you then you will take solace from the fact that the city also plays host to various fashion shows during the year, such as 080 Fashion, showcasing all local designers and their creations.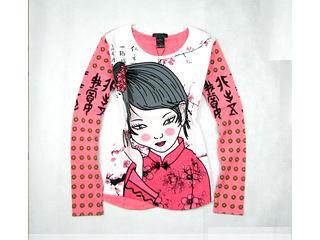 Barcelona Shopping – A Great Place To Shop
There are so many wonderful places to go shopping here. There is a shopping Mall called "Maremagnum" located at the bottom of Las Ramblas near the port and this is a great place for Barcelona souvenirs from the Official FC Barcelona store.
Over here you will also be able to pick up great bargains at "Lefties" – the Zara outlet store. Then there are also many modern Spanish designer shops such as Desigual, located over here.
Barcelona Shopping For Shoes, Belts And Sexy Lingerie Too!
Over here you will also be able to shop for the hottest lingerie and the coolest belts and shoes available in the world. And if you get tired, you can always take a break at a café in the middle of the shopping centre or you could grab something at Ben & Jerry's, Starbucks, Haagen Daas or even Mcdonalds!
For sure, you will definitely experience the wonders and thrills of Barcelona Shopping.